Face masks are the new norm for many people all over the world. But many are looking for ways to share who they are and what they love, even when their mouth is covered.
Something as simple as showcasing a small business' brand identity can be so helpful during the strange and unusual time of COVID-19. Also, wearing something silly or fun on your custom face mask might brighten up a stranger's day. Read our face mask fitting instructions below for more details.
Are you looking for ways to showcase a bit more of your personality through your face mask? Well look no further — we're bringing you 4 incredible ideas on how to step up your mask game. Plus, these are so easy to make with our intuitive builder… You'll be making masks for the whole family in no time. Keep scrolling for some awesome mask inspiration!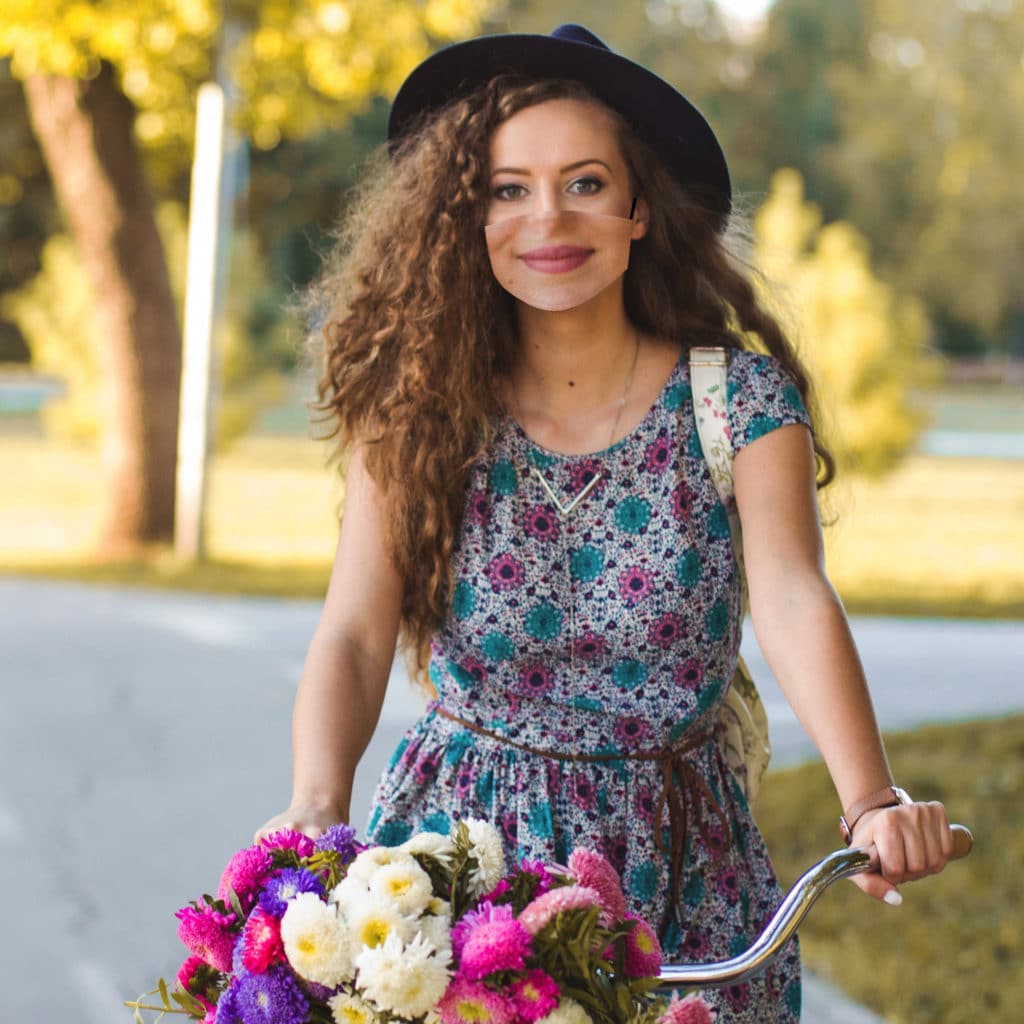 Style your smile
We love the idea of showing off your smile, even while wearing face masks and social distancing. This seriously silly idea has really taken off, as well — it was even featured in Hello Magazine! We've got you covered with step-by-step instructions on how to create a smiley face mask of your own. This one is sure to be a hit!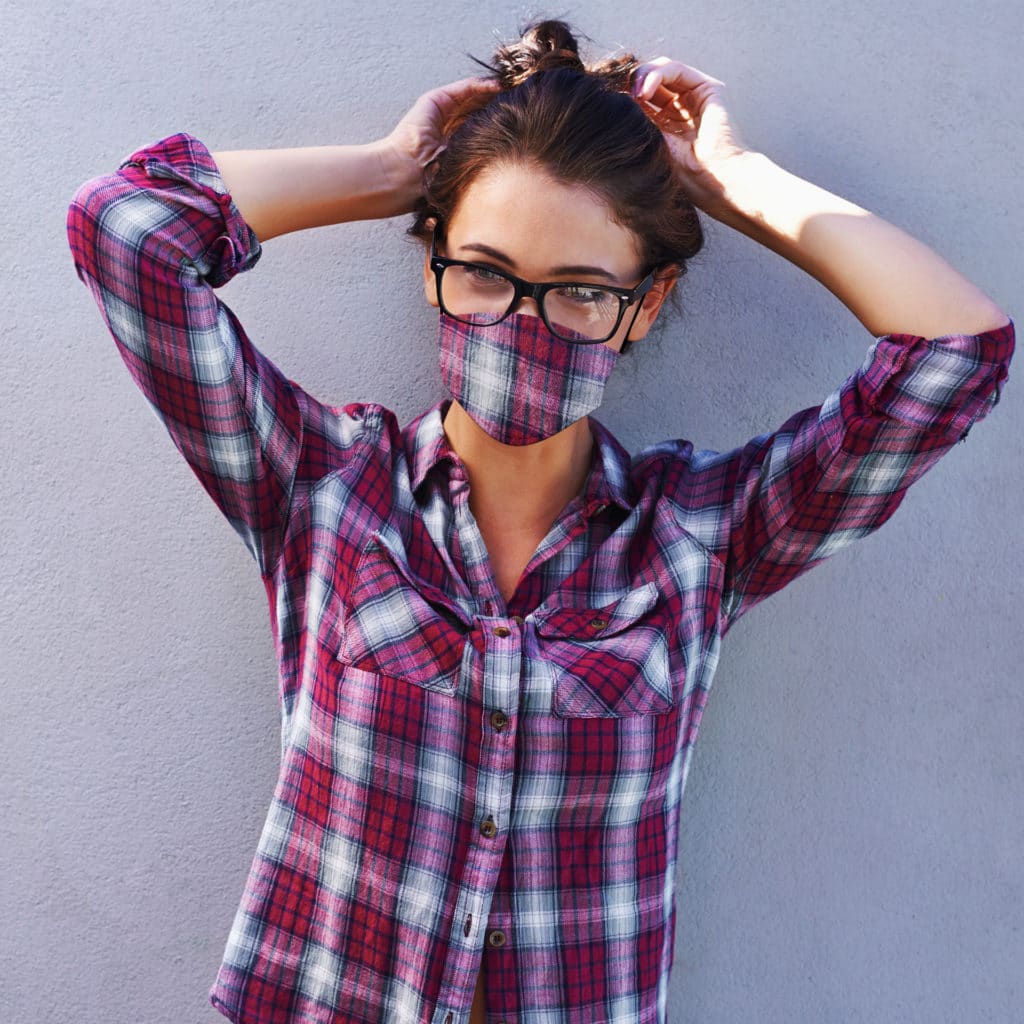 Colour coordinate with your favourite outfit
If you already have an article of clothing in a print or colour you love, why not use that to create a custom face mask? All you have to do is snap a photo of the pattern using your phone, upload it to your Snapfish account, and add it to a Full Photo mask design. Anything from dainty floral prints to adorable stripes or prominent tartan would look amazing on a coordinating face mask. This is a great way to share your personal style while still keeping safe!
And for those with Irish or Scottish heritage (or you just love the tartan look), rock your tartan with pride! Just upload a photo of your family's tartan, and easily add it to one of our personalised face masks. If you're looking for a little more luck of the Irish, consider adding a shamrock or four-leaf clover embellishment too. You can find an assortment of them in the Embellishments tab on the left side of the builder, under "Special Occasions" > "St. Patrick's Day".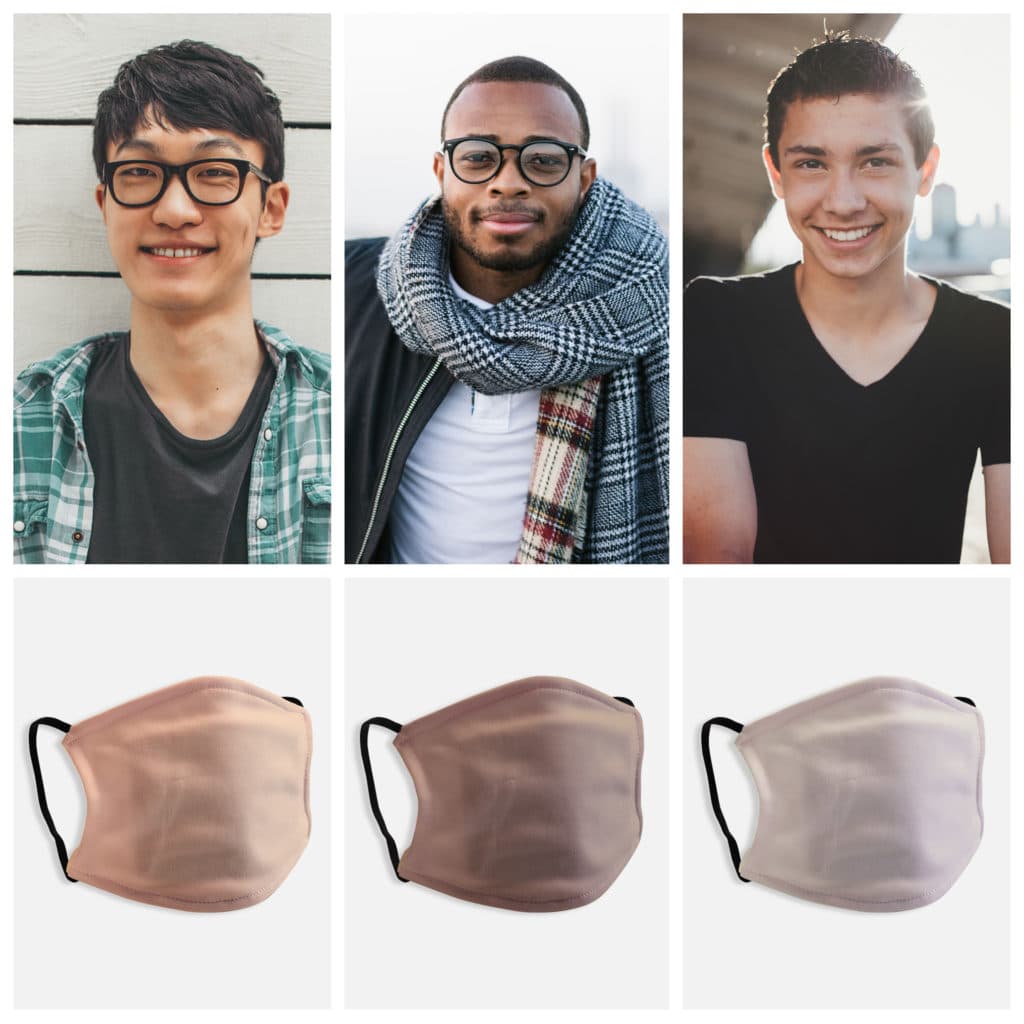 Create a perfectly matching neutral mask
Sometimes sleek and simple is the look you're going for. If natural is the look you're going for, you can easily create a neutral mask to match your skin tone. There are a few easy ways to do this.
The first option is to select a close-up photo of yourself from your Snapfish account and upload it to your mask design — the closer the photo, the better. Similar to the Smiley Face Mask idea, you'll have to zoom in on your skin until that is the only thing visible from the photo and it covers the entire face mask design area.
The second option is to choose from our solid colour backgrounds. On the far-left side of the builder tool, you'll choose the "Backgrounds" tab. Once selected, you'll choose the dropdown for "Colours" and then "Solid Colours". From here, you'll see a wide range of colours from light to dark, vibrant to neutral. Select the neutral tone that looks most similar to your skin and apply it to your mask. This is a quick and easy way to create an understated, discreet face mask. However, if you're feeling bold, you can always go for a bright solid colour to match your favourite outfit!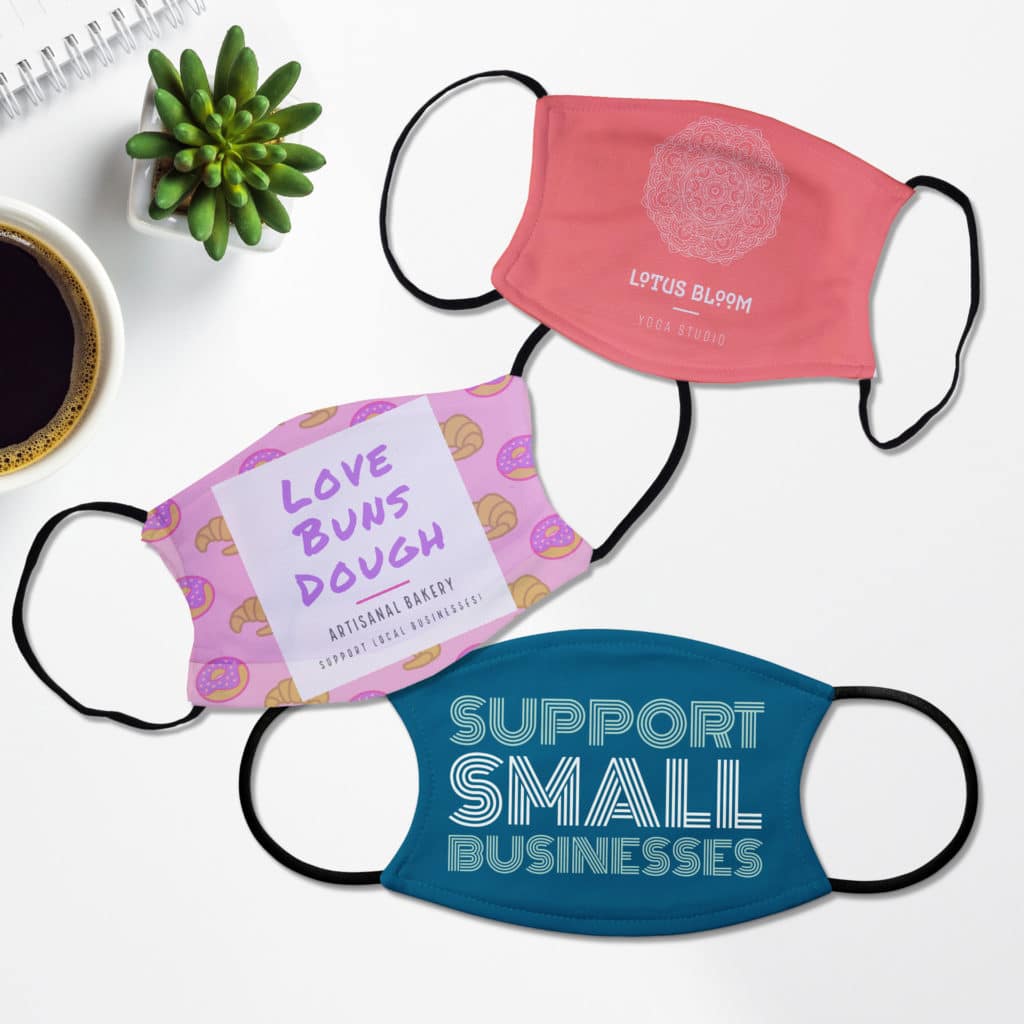 Promote your brand using word of mouth
If you're looking for a way to spread the word about your local business, try adding your logo and brand identity to a face mask. This is an easy way to share who you are and what you do while maintaining a safe social distance and staying protected.
With Snapfish, it's easy to upload your logo as an image and add it to a design. You can choose from our solid colour backgrounds or add a photo of an element of your business to cover the entire face mask. What a fun way to share your talent and spread the word about your brand! This is sure to draw a lot of attention and hopefully generate additional business for your company.
How to make sure your mask fits perfectly
While our masks are designed to fit a wide variety of faces, we know that everybody is different! This is why we've included plastic adjusters with every mask order. Check out the step-by-step instructions below on how to attach the plastic adjuster pieces and ensure your mask fits perfectly!
Insert the carbon filters. Simply open the pocket on the side of the face mask and just slide in one of the PM2.5 filters supplied.
Insert the elastic loop on one side of the mask into the larger sized hole through the centre of the plastic adjuster. You might need to use a safety pin to help guide the elastic through.
Repeat for the loop on the other side.
Try on the mask to check for fit while holding the plastic adjusters in place.
If the mask still fits too loosely, slide the plastic adjuster closer to the mask to tighten.
If the mask fits too tightly, slide the plastic adjuster away from the mask to loosen.
Once the size of the loops fit comfortably, squeeze the plastic adjusters firmly to lock in place.
Your face mask can be machine washed and comes with a 2-pack of carbon filter inserts to get you started.
Stay safe and help prevent the spread of COVID-19! Remember to combine mask wearing with other protective measures such as maintaining at least 2 metres (roughly 6 feet) distance from others and washing hands frequently. Remember to wash or sanitise your hands before putting on or taking off your mask to minimise the risk of spreading the coronavirus.
Did you give one of our creative custom face mask ideas a try? Share it with us on social media! You can tag us using @snapfishuk in your photos on Instagram or Facebook or use the hashtag #snapfishuk. Don't forget to follow us on Twitter and Pinterest, too.