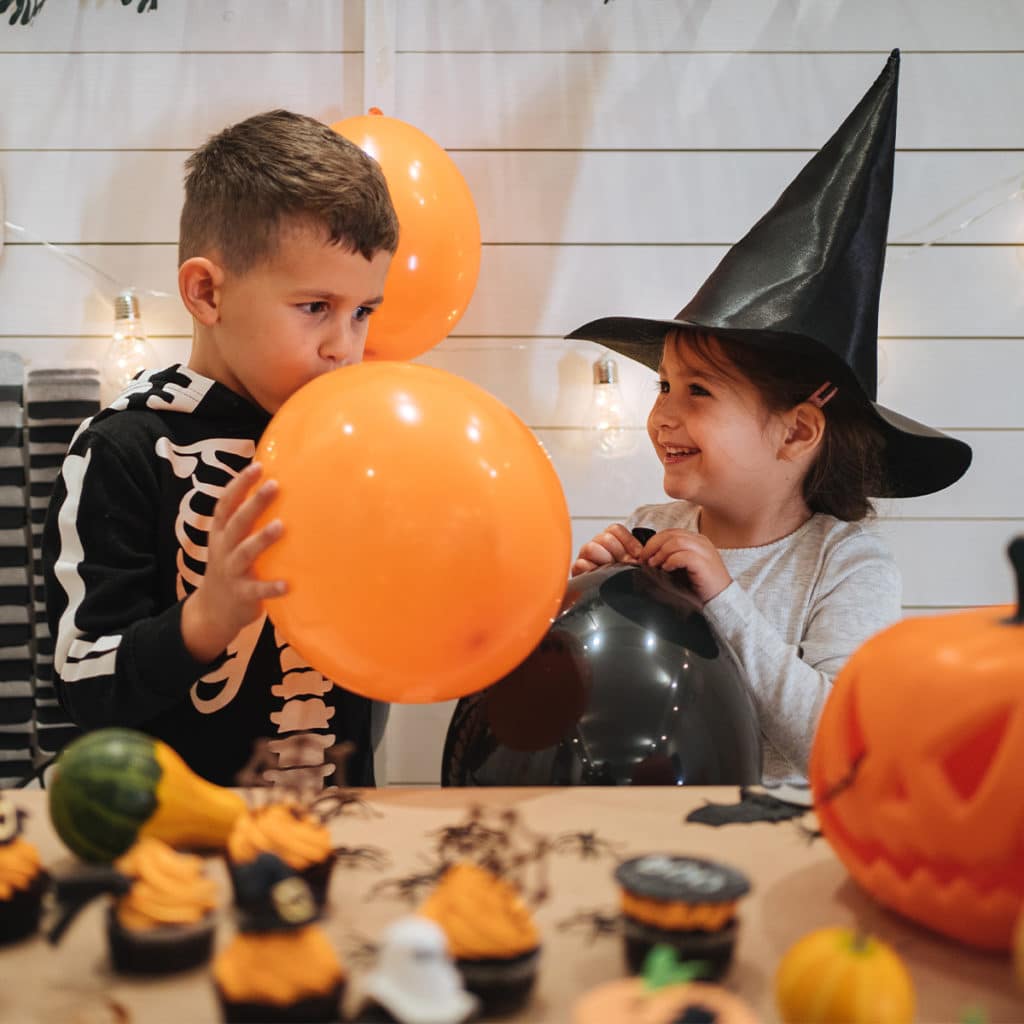 Like most events this year, Halloween celebrations may need to be scaled-back due to the ongoing pandemic. That means in-person trick-or-treating and huge parties may have to be put on hold for now. So where can you turn to for a little family fun? Whether you're staying in for the evening or going out to a small socially distanced gathering, we've got a few tricks to keep your spirits up this Halloween.
Halloween at home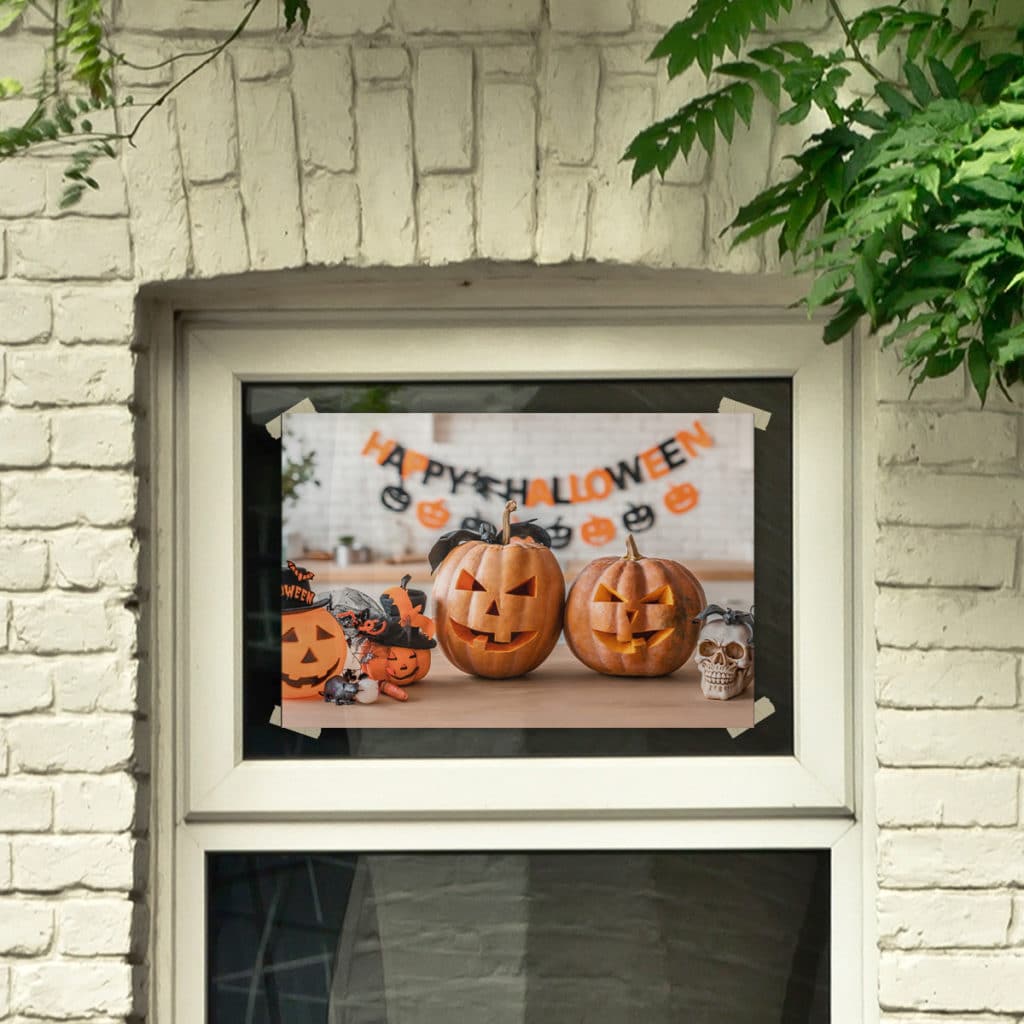 The first thing you'll want to do is dress up your home! You have may have seen our most recent blog on fun home décor you can customise for Halloween. Some suggestions we had were decorating your dining room table with Halloween-themed placemats and drinkware, your kitchen with seasonal tea towels and chopping boards, and your doors and windows with spooky prints + posters.
If the weather is still warm enough where you live, you could always have a creepy camp-out in the back garden. Fill your tent with lots of cosy cushions, blankets, and other creature comforts. Once the sun goes down, break out the glow sticks, sparklers or Halloween lanterns and tell spooky stories. Top the night off with some tasty treats like roasted marshmallows, homemade fudge, or toffee apples!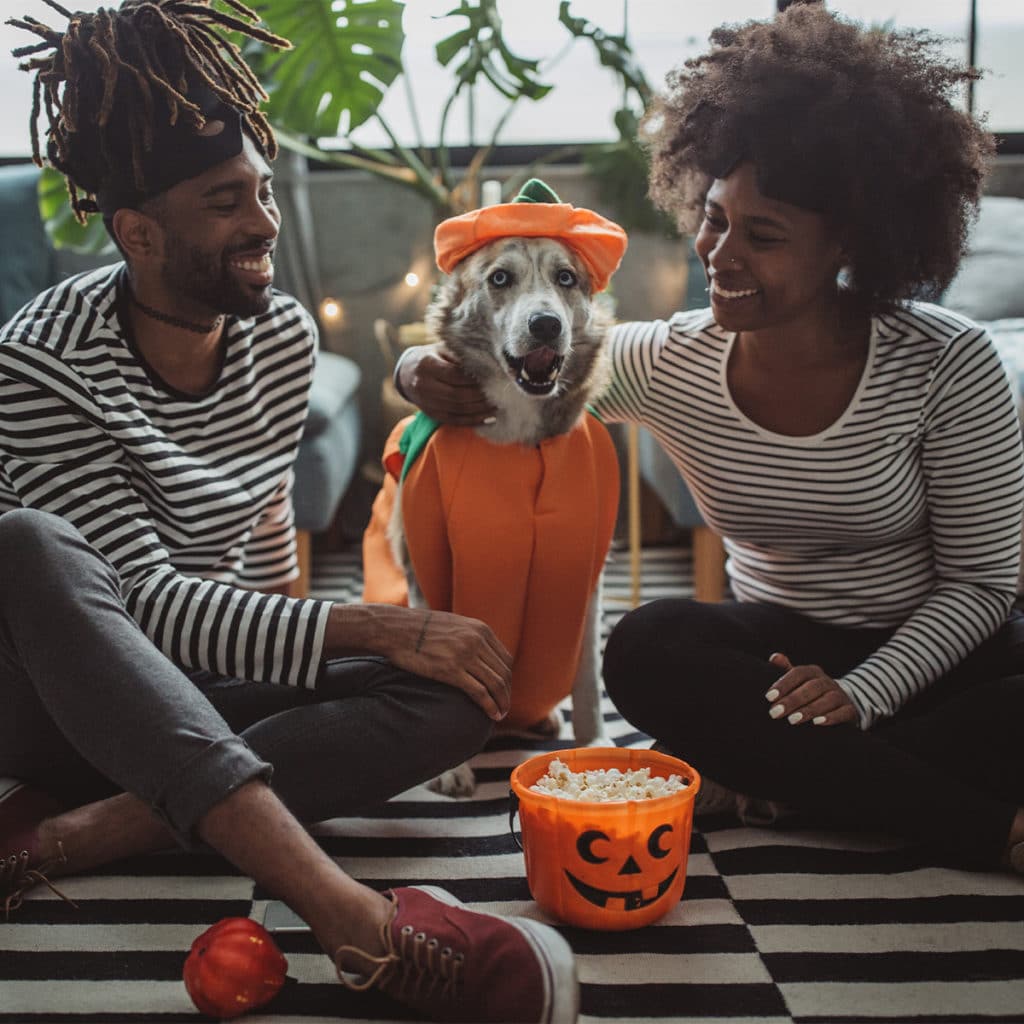 Should the temperature drop, you can always build a blanket fort inside and have a monster movie marathon. Make sure you have plenty of snacks + drinks on hand. To make the night even more memorable, create personalised mugs for everyone in the family with their names and photos. They're perfect for serving hot chocolate or cordial for the kids, or even mulled wine for the adults.
In case the kids can't go trick-or-treating outside, why not bring this time-honoured tradition inside? Have the little ones go door-to-door inside, with adults or older kids waiting in the rooms to hand out sweets or premade goodie bags. If you need ideas for spooky swag, create some "kreepy" keyrings or monster magnets to go along with the sweets.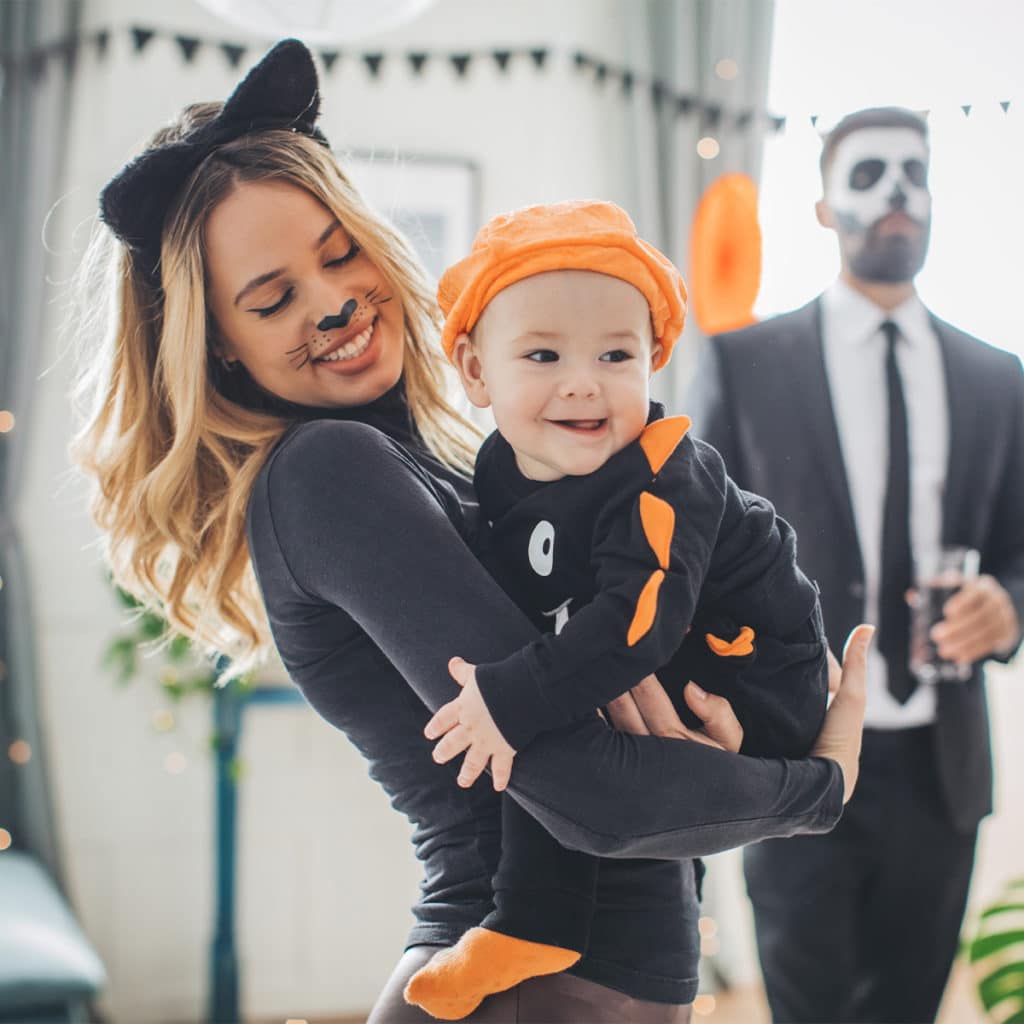 Having a few guests over for the evening? Or, maybe you're hosting a virtual costume party on video chat? Whatever the event, make sure you send a proper invite with our Halloween party invitations. Just customise with your name, event information, and festive photo!
Going out safely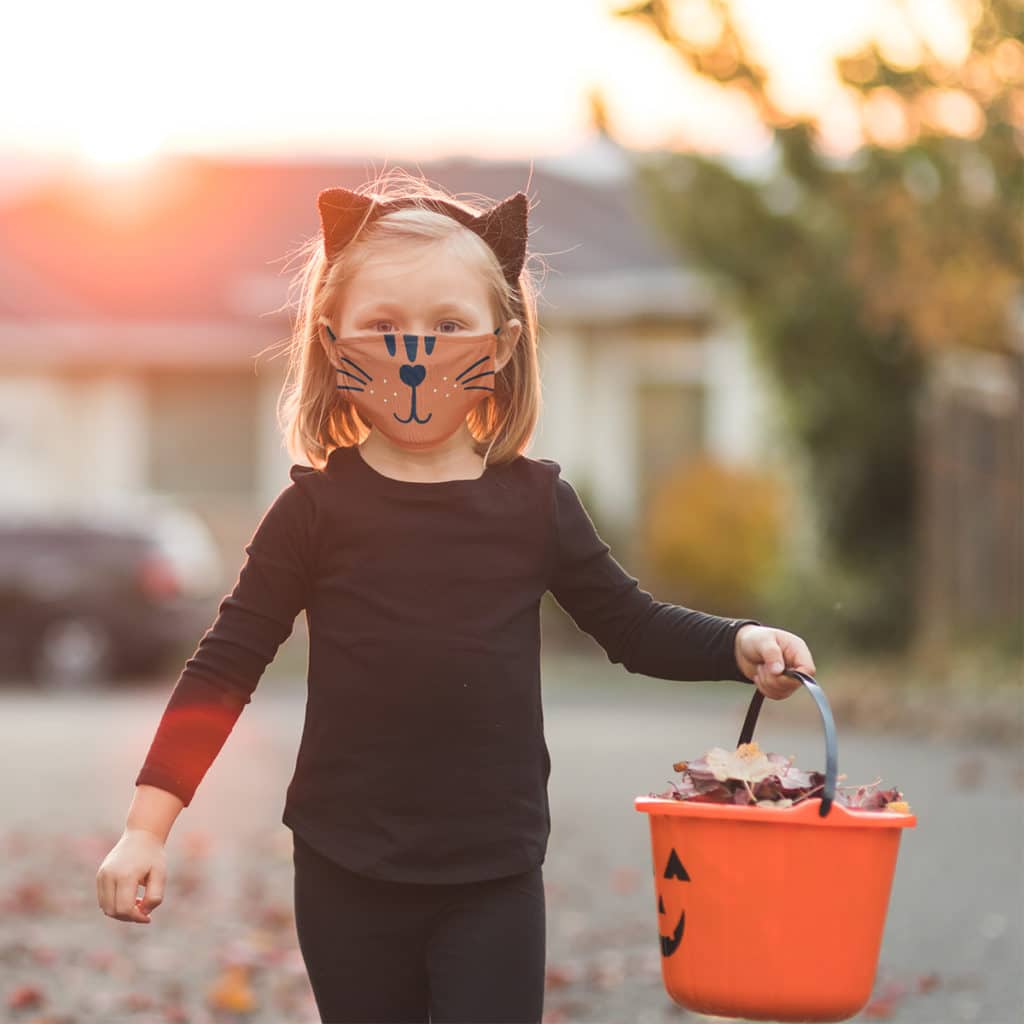 Hoping small in-person gatherings are going to be allowed, we've got you covered! First and foremost, mask up with our personalised face masks. Available in both small and large sizes, you can design a mask that matches your costume character's smile. We also have over 100 original face mask designs on our site if you'd rather just grab and go. We have a creepy skulls, frightening fangs, and monster masks – check out our range of Halloween themed face masks. For those that are looking for something a bit more playful, we have cute + adorable animal face masks.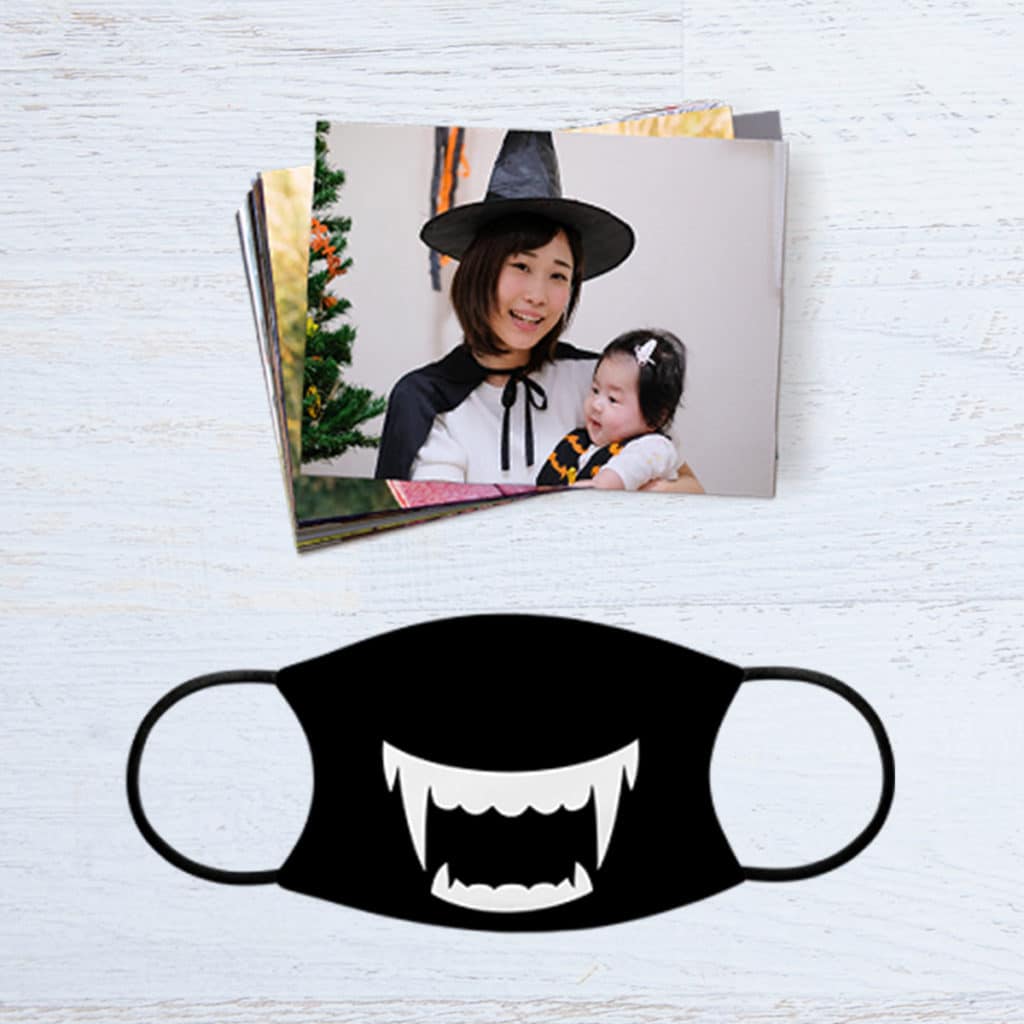 If local lockdown or circuit breaker restrictions mean you can't go trick-or-treating, another outdoor activity that involves social distancing is a photo scavenger hunt. Have the kids walk around the neighbourhood and see how many items they can find and photograph on your list. Include both Halloween and autumn-themed ideas like sweet wrappers, pumpkins, orange leaves, spider's webs, or witch's hats. It's the perfect way to admire everyone's decorations at a safe distance.
Print out the fun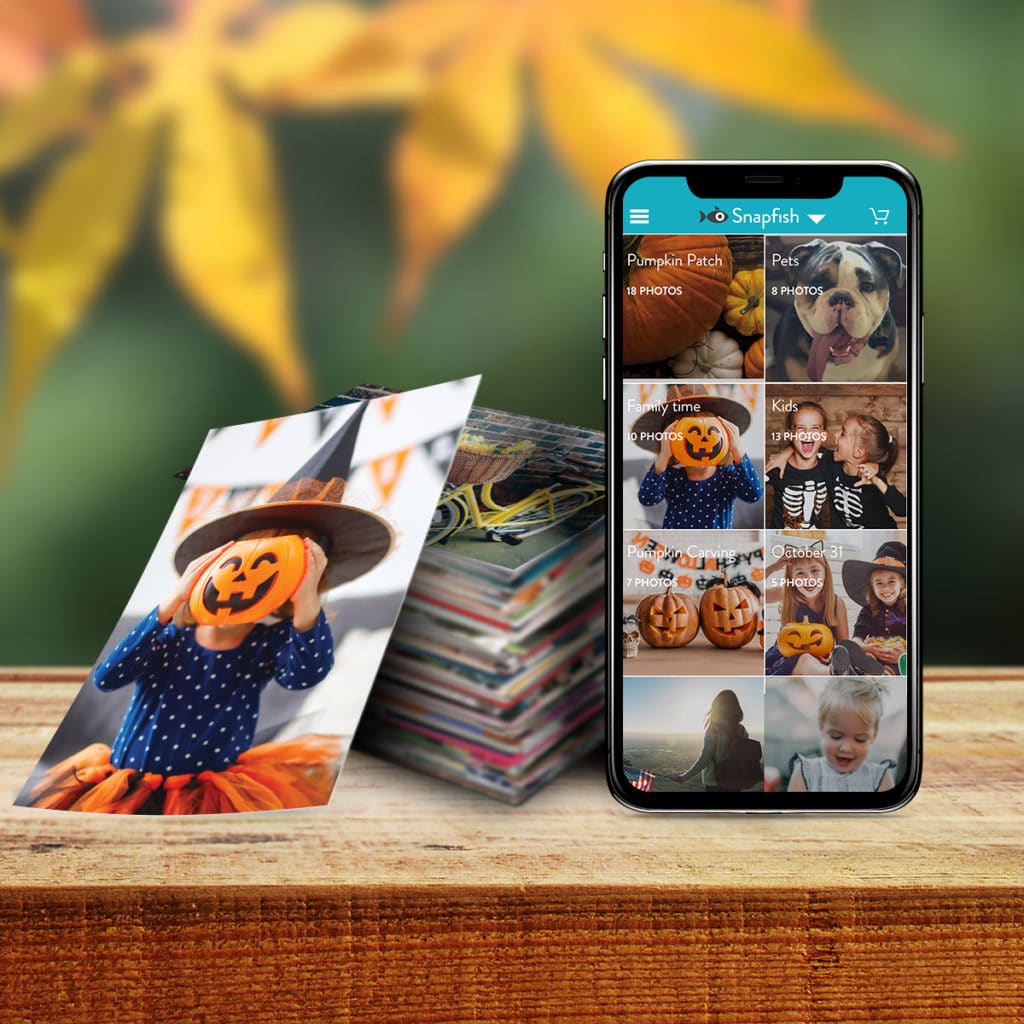 Make sure you document all your amazing activities! After the fun is done, you can print off the photos with your 50 free prints credit in the Snapfish app! You can also create a festive photo book to relive the fun. If you have a picture that's really spectacular, create a canvas print! Remember to add in seasonal embellishments to really make your photo gifts + cards shine. Just click on the "Embellishments" tab in our project builder and choose Special Occasions > Halloween. Here you'll find pumpkins, spiders, witches, fun phrases, and much more.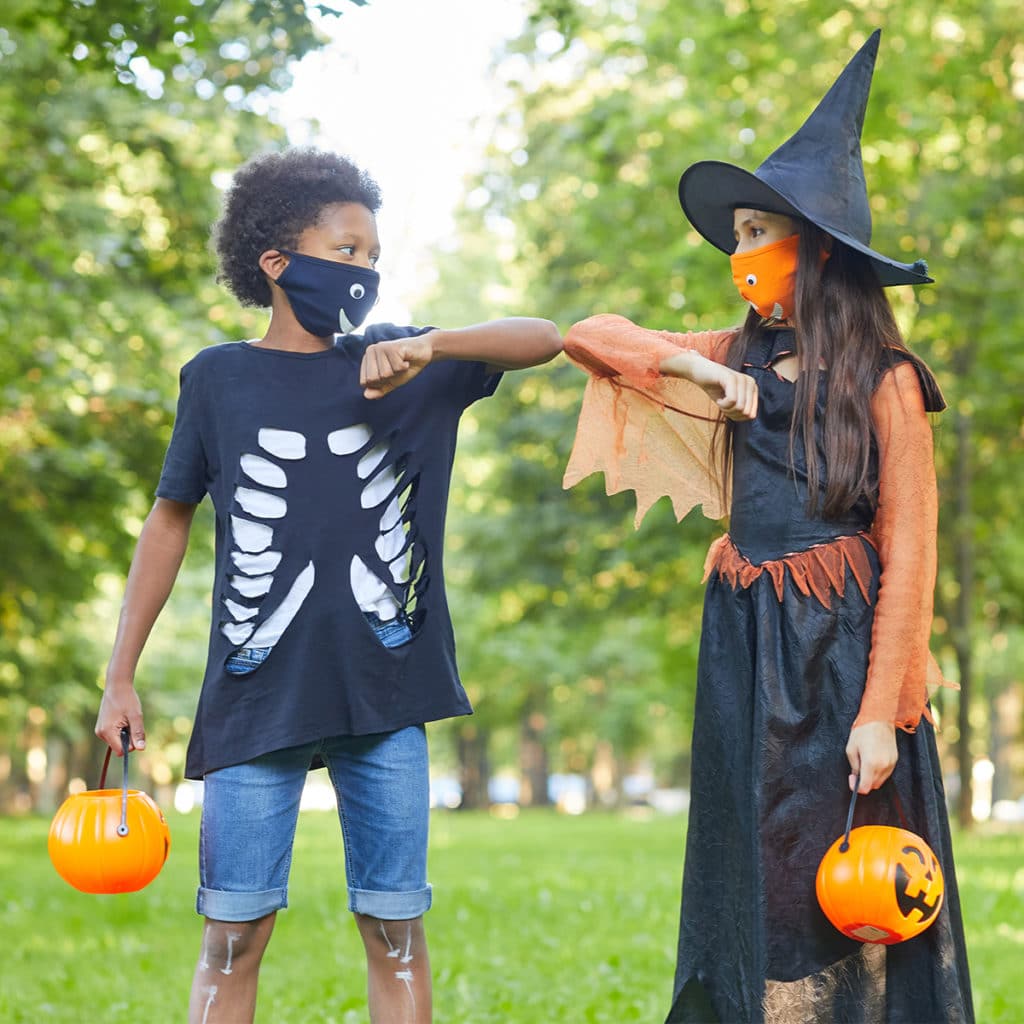 We hope everyone has a safe and happy Halloween, no matter how you celebrate! Make sure you share the spooktacular fun with us on social media. Just tag @snapfishuk on Instagram or Facebook with photos or use the hashtag #snapfishuk. You can also follow us on YouTube, Twitter and Pinterest, too!