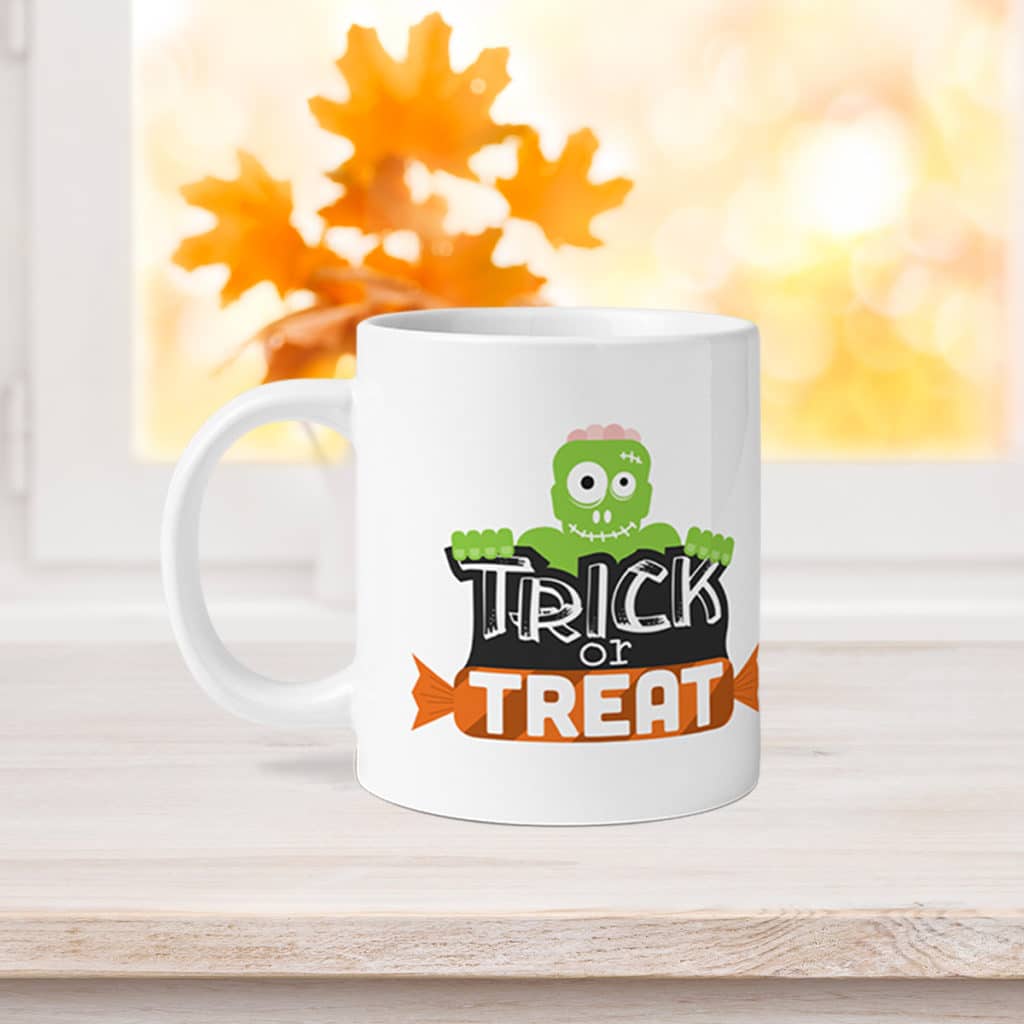 As the nights grow colder and longer, it can only mean one thing — spooky season is here! For some hardcore Halloween fans, they may have trotted out their decorations back in August. But don't worry! There's still plenty of time to get your house all tricked out before All Hallow's Eve!
Whether your vibe is cutesy, creepy, or somewhere in between, we've scared up some great ideas for decorating your home this Halloween.
Frightfully Festive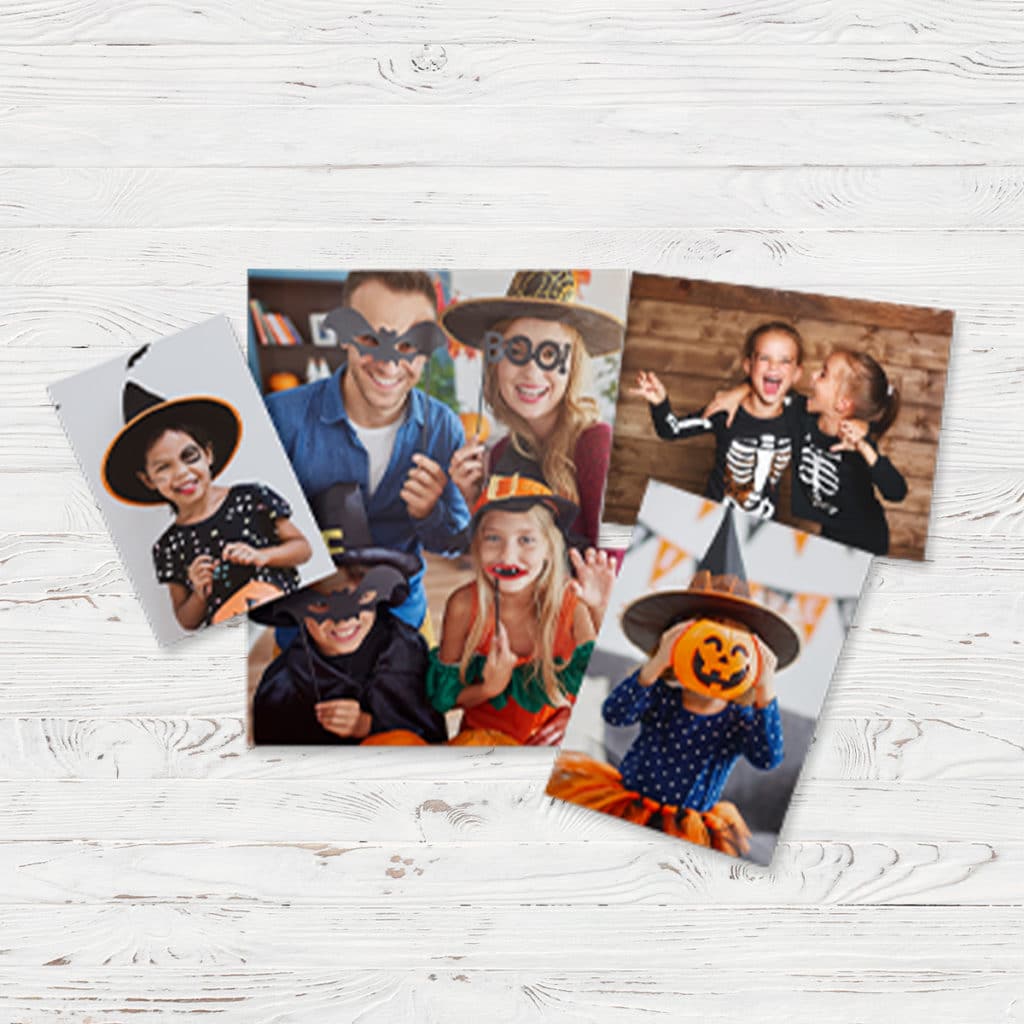 Photo Prints — We're always looking for cool ways to use our photo prints and Halloween is no exception. One freakily fun idea we saw was DIY haunted portraits.
First, print out several black and white portraits of your family.
Next, cut out the eyes with a craft or Stanley Knife. The holes should be about a 1/4-inch diameter.
Then, grab an old frame, remove the glass, and insert the photo.
Now you can insert red LED lights where the eyes would be.
How scary is it that everyone has glowing red eyes? Try finding a battery-powered string of lights so you can place your photo display anywhere in the house.
If you want something a little less creepy, check out this cute Halloween costume banner idea.
First, print out a series of black and white portraits and attach them to string or twine.
Next, cut out colourful masks, wigs, hats, and other costume ideas.
Now dress up your photos with a fun disguise.
Pro tip: use your 50 free prints credit from the Snapfish App to print out all your photos!
Posters — Large prints + posters are perfect for decorating doors and bedroom walls. Print out a poster of a haunted house, wicked woods, or a cursed cornfield complete with scary scarecrow. You can also print out silhouettes to hang in your window! Perfect for black cats, skeletons, and creepy crawlies.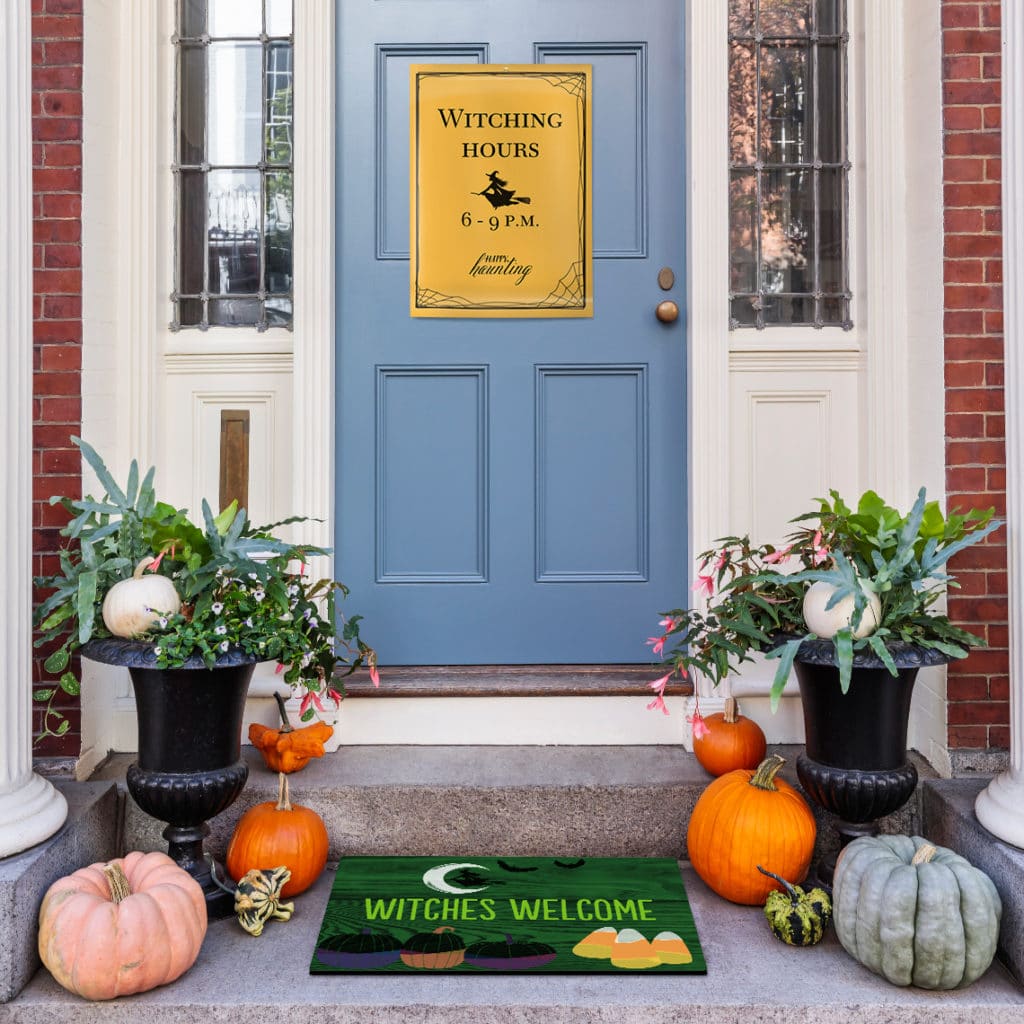 Photo Tile with Stand — Want something a little sturdier? We recommend creating a ceramic photo tile! Your photo or design will be printed onto a ceramic tile that includes its own table-top easel for display. Print off fun photos from Halloween's past or create something spooky with images of ghouls, monsters, or witches. No photo? No problem. We have plenty of fun embellishments and design layouts to use.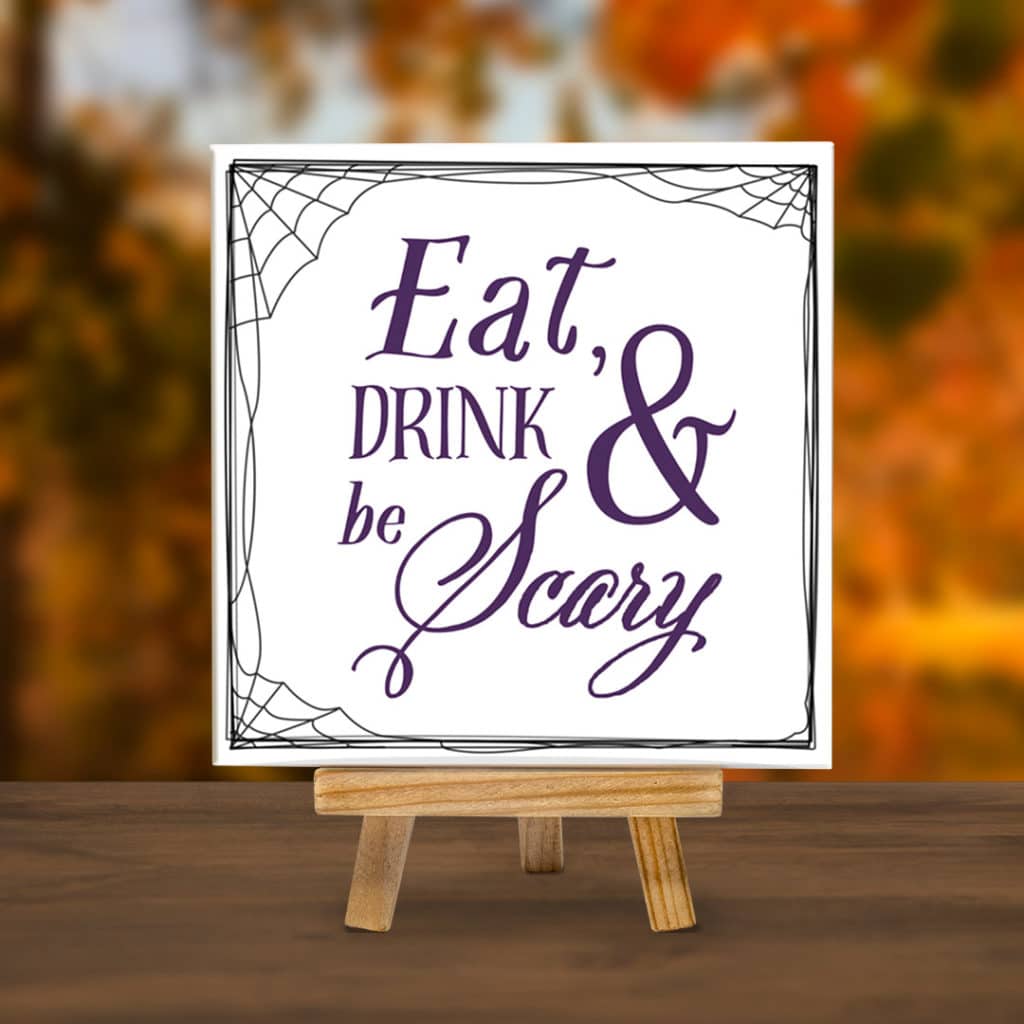 Terrifying Tables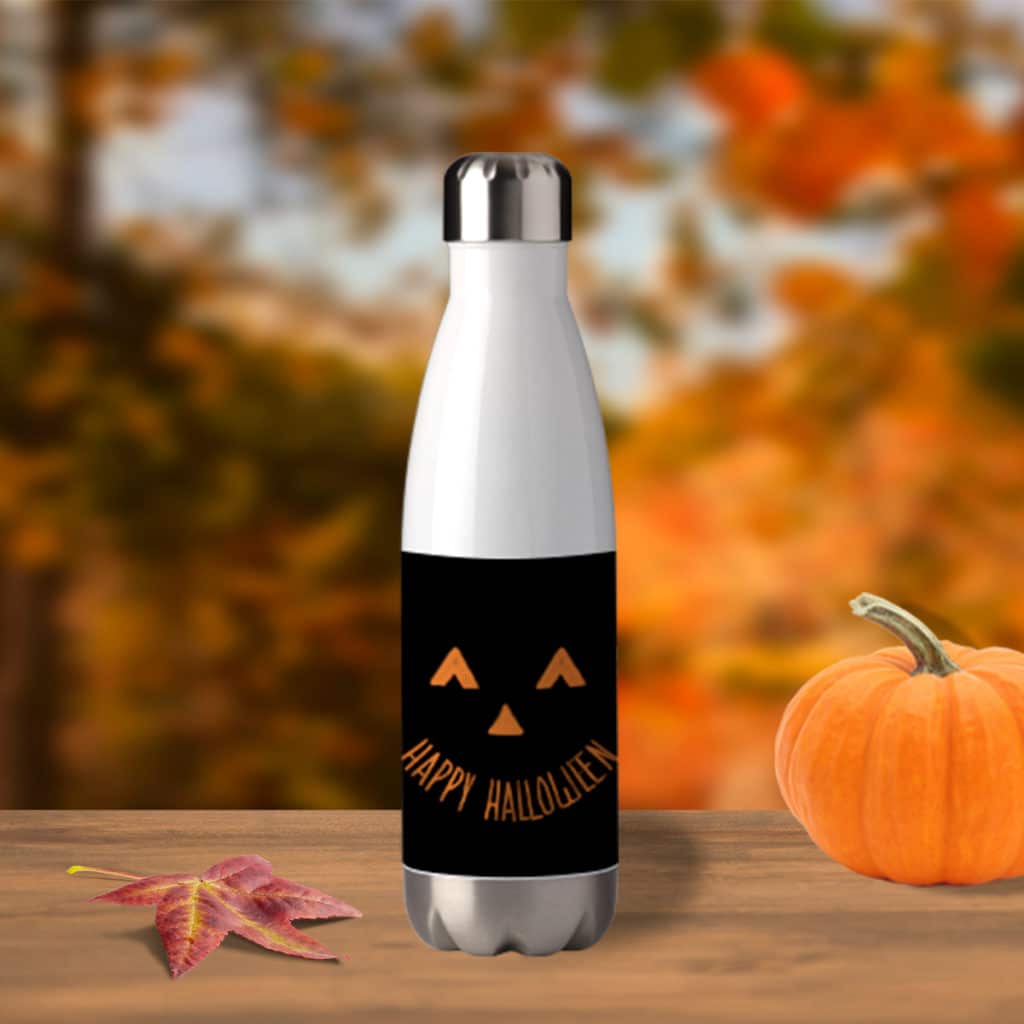 Drinkware – October is a time for mulled wine (or hot cordial), hot chocolate, and spiced lattes. Make sure you're using an appropriate mug for the month! Why not personalise a mug that says "Witch's brew" or "Eat, Drink and Be Scary".
Thinking of using drinkware as décor? Try this cool tip — with a Halloween twist of course!
Personalise photo mugs or water bottles with an eerie graveyard scene.
Next, fill them with sand.
Now's the fun DIY part! Print out ghostly figures and secure them to long sticks.
When you stick them in the sand, it'll look like the ghosts are flying out of the graveyard, making for a frightful centrepiece.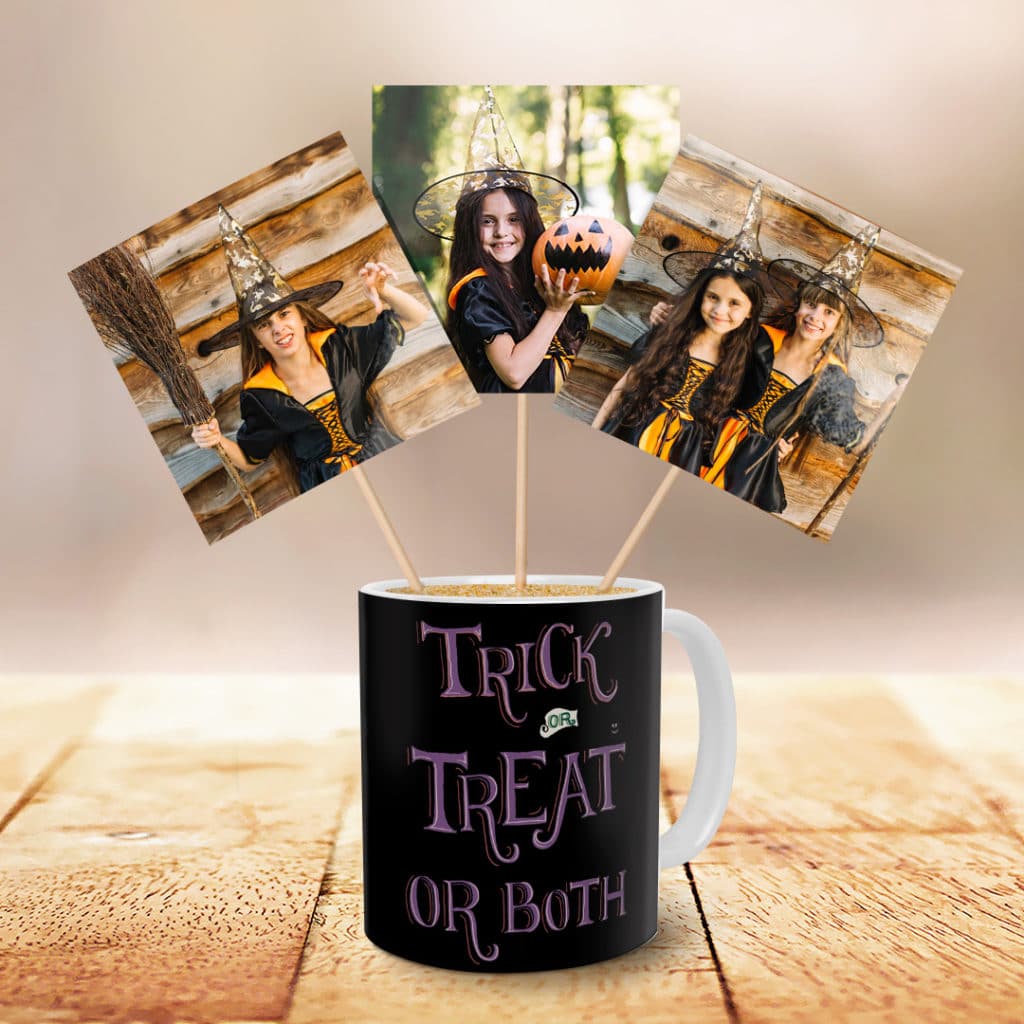 Placemats — If you're looking to dress up your dining room table, we've got just the thing — placemats! Design your own placemat with chilling cobwebs or recreate your own Ouija board. Bonus points if you use plastic spider rings as napkin rings.
Coasters — There's nothing scarier than stains on surfaces! Protect your table from drips and spills with our custom photo coasters. Sold individually or in sets up to 8, you can design something spooktacular for your family or guests to use. Skulls, monsters, and pumpkins are always in style for the season. Feel free to add a funny phrase to your coasters like "Boos goes here".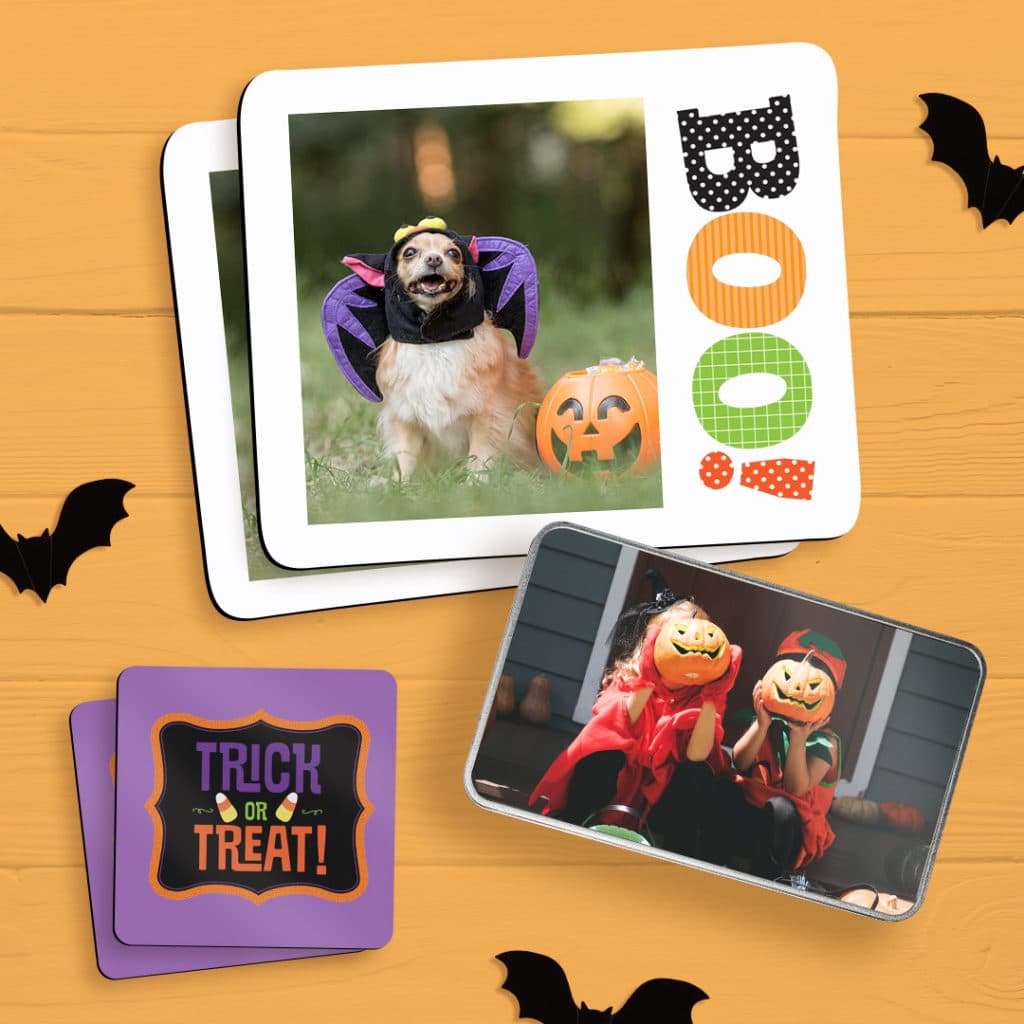 Personalised Tins — With all the sweets you're sure to have on hand, make sure you serve them up in something scary good. Our round tins are the perfect shape for designs with pumpkins, black cats, or skulls. For our rectangular tins, why not feature a witch riding a broomstick or a ghoulish graveyard. Fill them with terrifying treats like spooky sponge fingers or marshmallow eyes.
Creepy Kitchens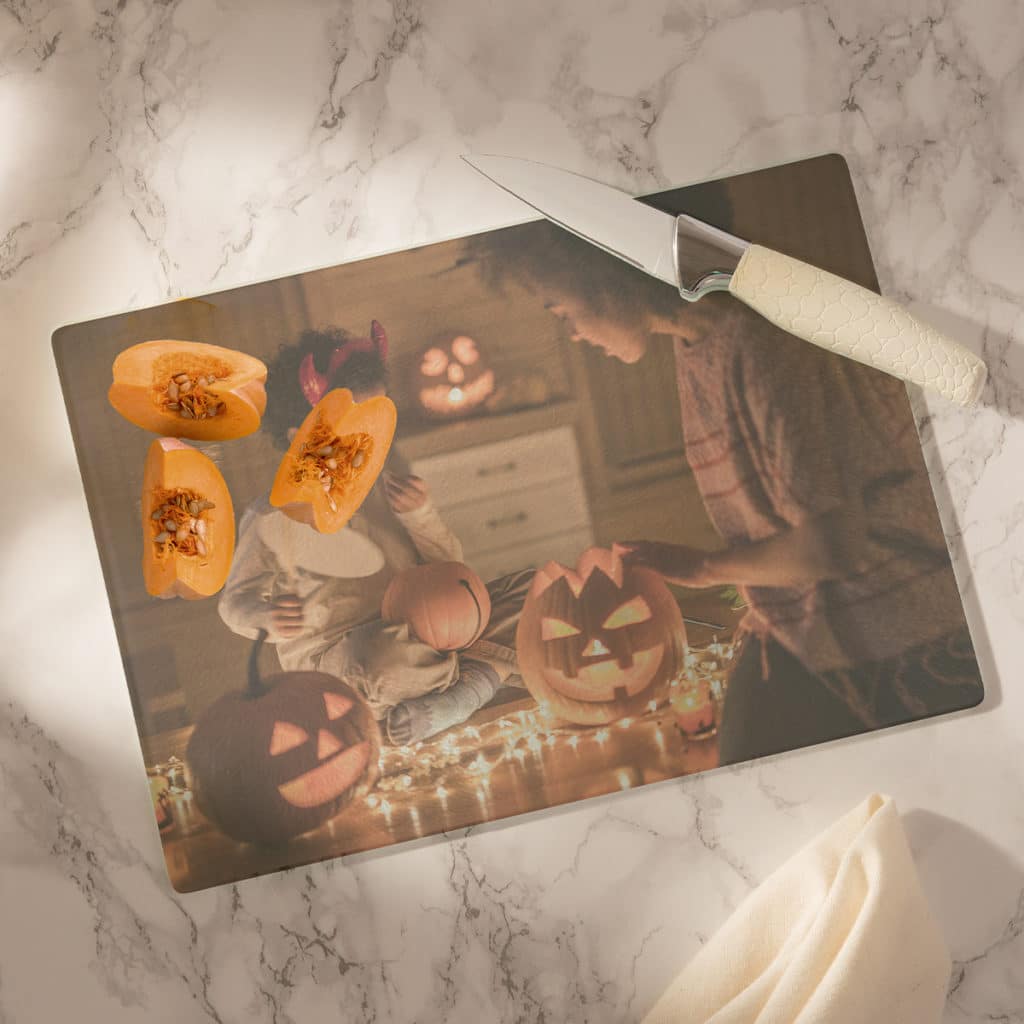 Chopping Boards — Don't forget to decorate the kitchen! Create a chopping board that features festive food like pumpkins, toffee apples, or sweets. Perhaps you want something a bit more frightening? Use a design with a monster or other scary character. You can even add custom text with a scary sentiment that says, "Witches welcome or "Trick or Treat".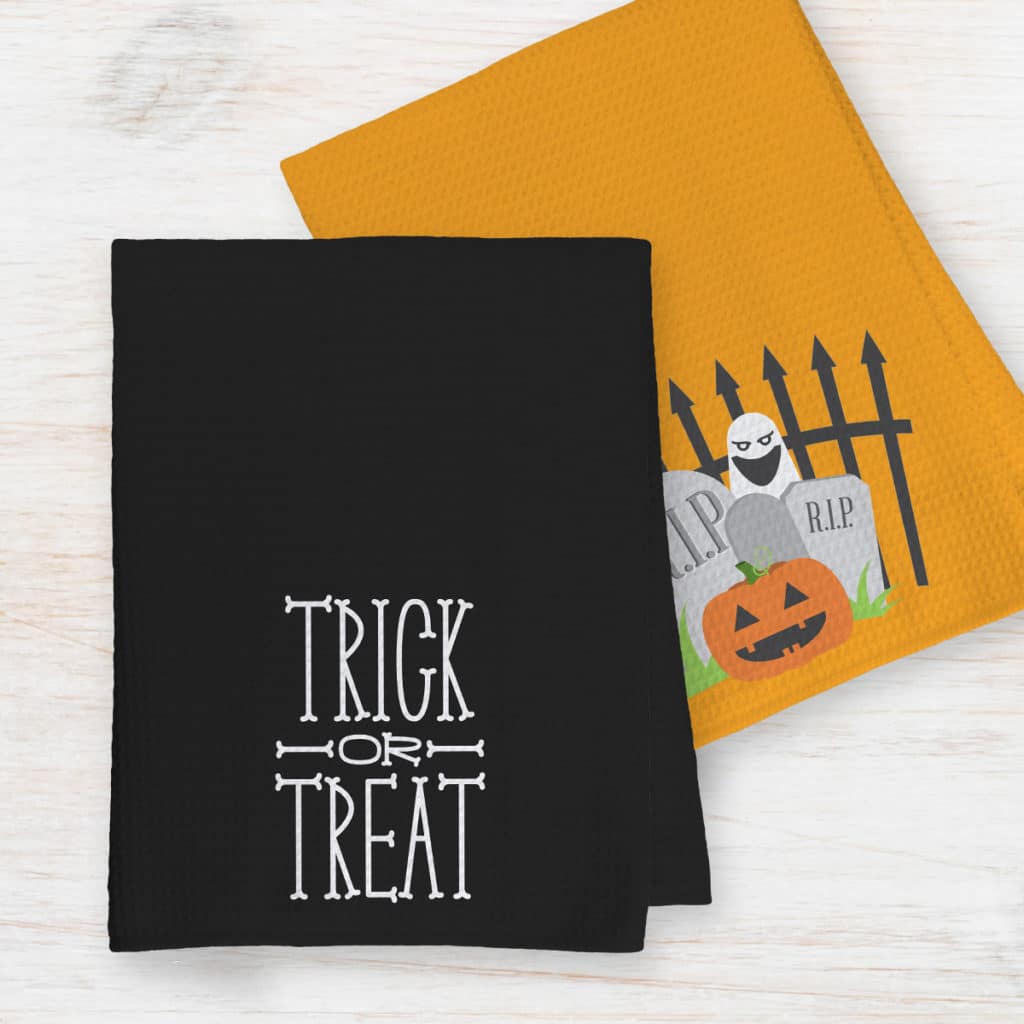 Tea Towels — Make sure dishes and hands stay dry with our personalised tea towels! Create your own Halloween-style towels with custom embellishments such as dancing skeletons, wicked witches, or ghouls. Add in your own custom text that reads, "Spirits served here", or "Something is brewing".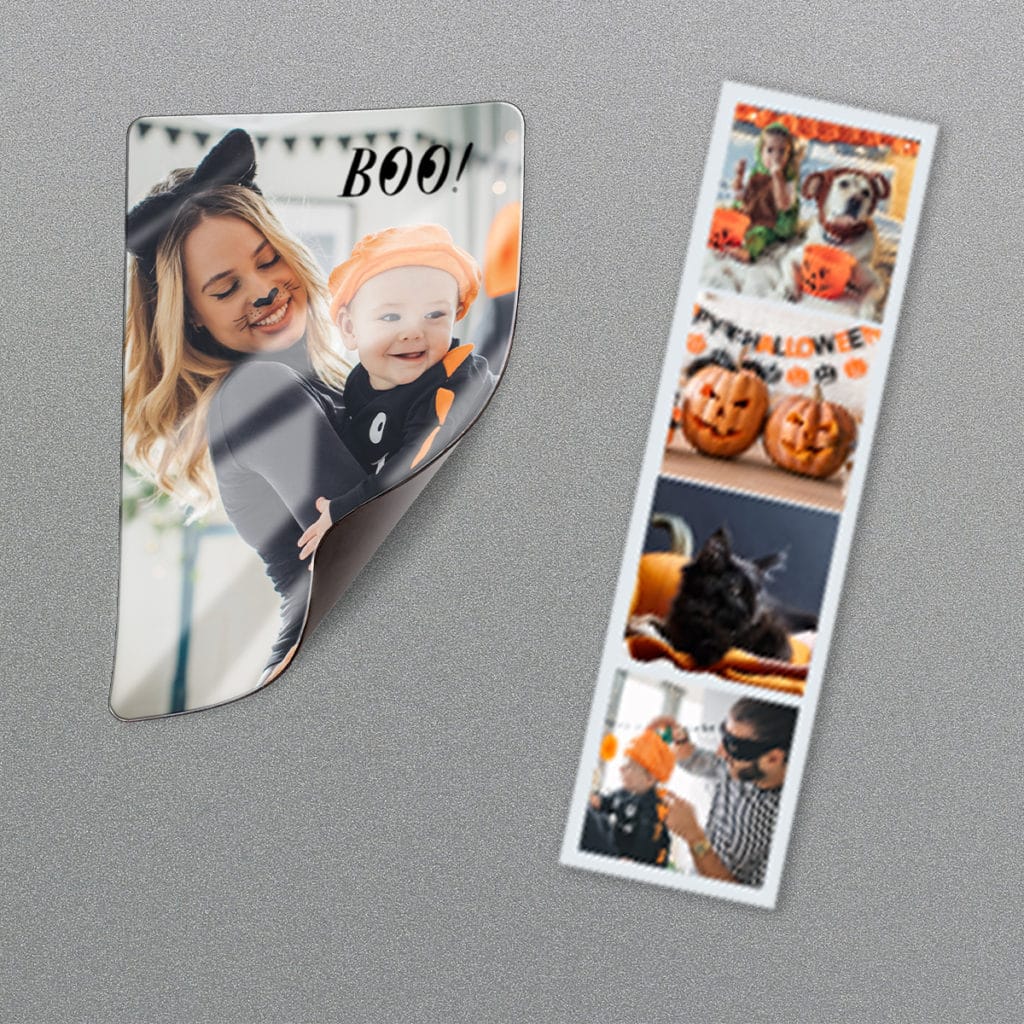 Photo Magnets — Your fridge needs something fun, too! Create photo magnets of the kids in their costumes from last year. Make sure you make multiples so the grandparents can have them for their kitchen as well.
Enchanting Embellishments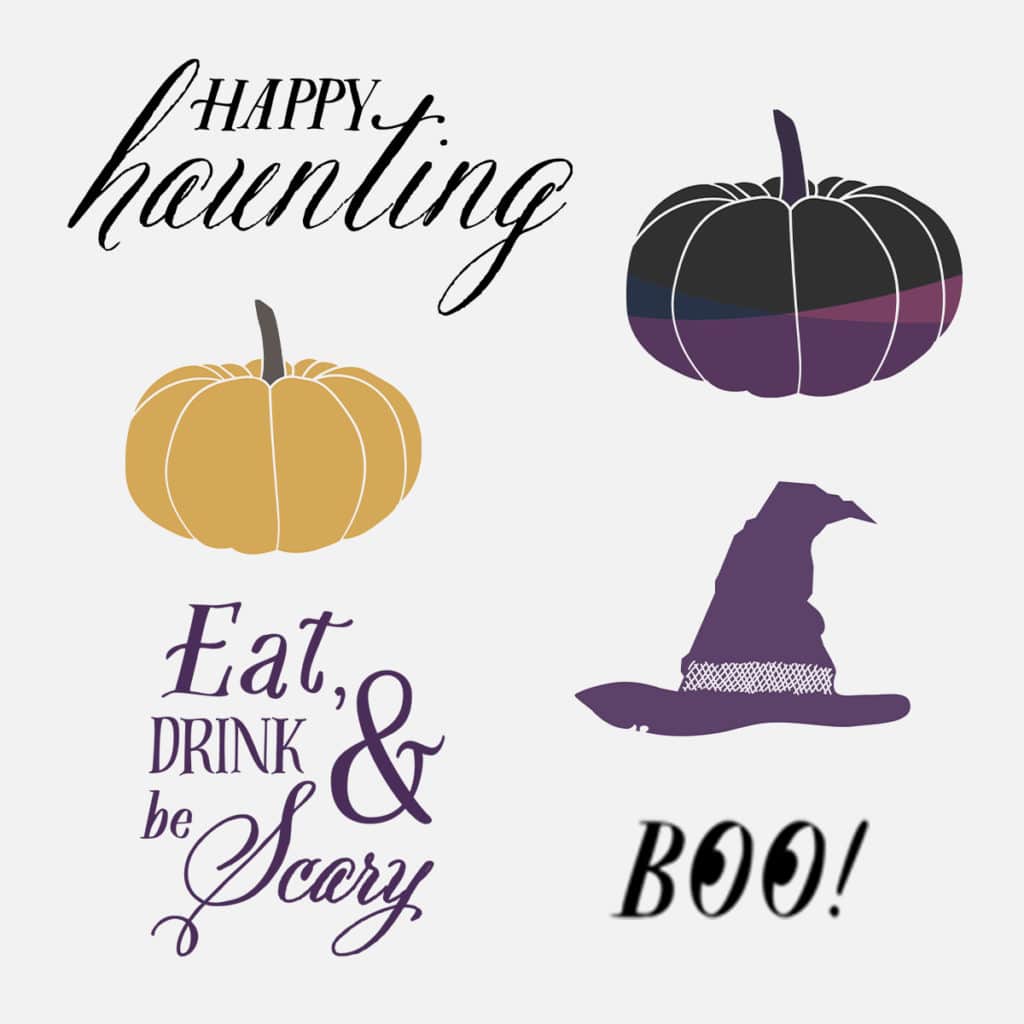 After you've decided which products you want to personalise, don't forget to add some frightening flair! Once you're in the project builder you'll be able to add Halloween embellishments to your creation. Just click on the "Embellishments" tab and choose Special Occasions > Halloween. Here you'll find pumpkins, spiders, witches, fun phrases, and so much more.
Finally, remember to create a photo book of all the Halloween fun you had.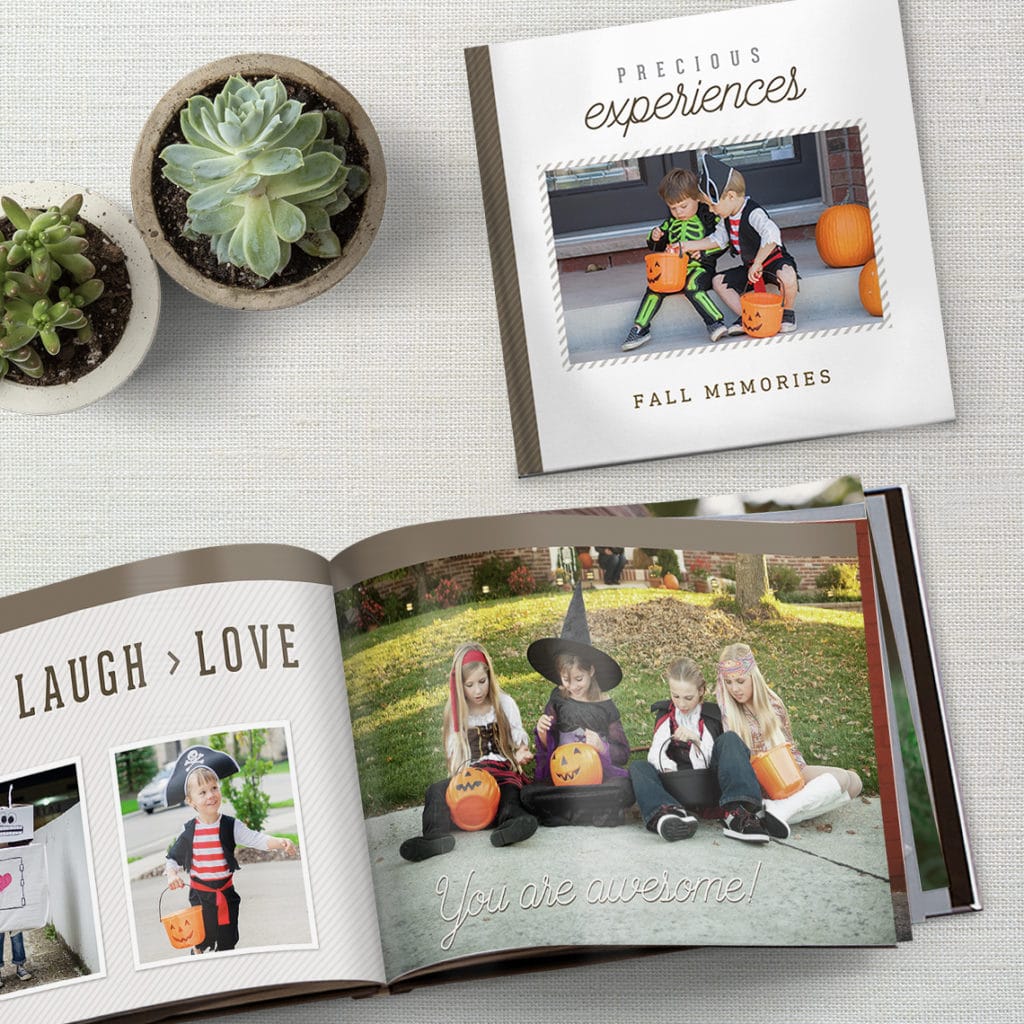 Happy haunting everyone! Make sure you share your creepy + cool creations with us on social media. Just tag us using @snapfishuk on Instagram or Facebook with photos or use the hashtag #snapfishuk. You can also follow us on YouTube, Twitter and Pinterest, too!