DIY Personalised Gift Inspiration For New Babies & Kids
It can be difficult choosing unique gifts for new parents, the new baby and even small children, no matter the occasion. Infants might be too young to play on their own, toddlers may already have a room full of toys at home, and pre-schoolers often want the same presents as their friends.
Whether you're looking for custom gifts for Baby's First Christmas, early-year's birthdays or even Christening gift ideas, a great way to make your gift stand out is to design a custom present. To make life even easier, we have created a New Baby Gift Guide Page and a Kids Gift Guide Page that showcase how to customise our products for your particular gift recipient.
Personalised baby gifts demonstrate you made an effort, and Snapfish has many unique gift ideas for babies of all ages. After all, a personalised gift can last for years and may become a family keepsake or heirloom if you create something truly unique and one-of-a-kind. Our guide to choosing the best new baby gifts should take the stress out of thinking what personalised baby gift to create for the little one and new parents in your life. For example, a personalised tree ornament would work perfectly for Baby's First Christmas, while a customised baby story photo book featuring the little one would be perfect for a toddler's birthday. You could even make a personalised gift to congratulate those brave parents; we suggest they might like a 'keep warm' travel mug for late night caffeine fixes, or a cosy blanket and matching cushion for those middle-of-the-night feeds!
How To Choose Personalised New Baby Gifts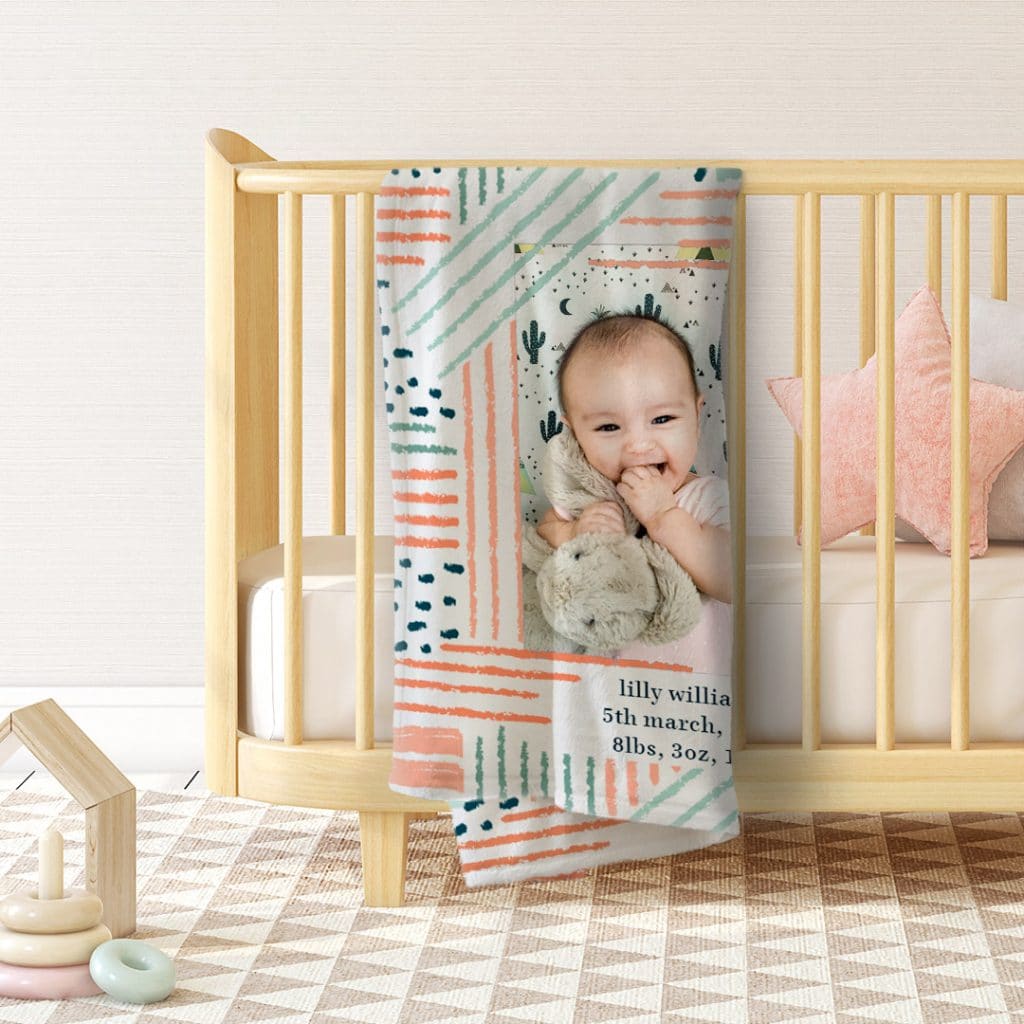 Shopping for new baby gifts is fun, even more so when you create your present from scratch. And with Snapfish, we have easy to use creative tools so you can make a unique gift for babies that comes straight from your heart. From adorable baby brag books to the cutest nursery decor items like changing mat towels, small fleece cot blankets with their birth details and even photo canvas prints that showcase your favourite nursery images, there are so many choices when it comes to making the best personalised gift for the baby on Snapfish. Simply add their photo, name, or a special quote to any custom product and it immediately becomes a treasured keepsake!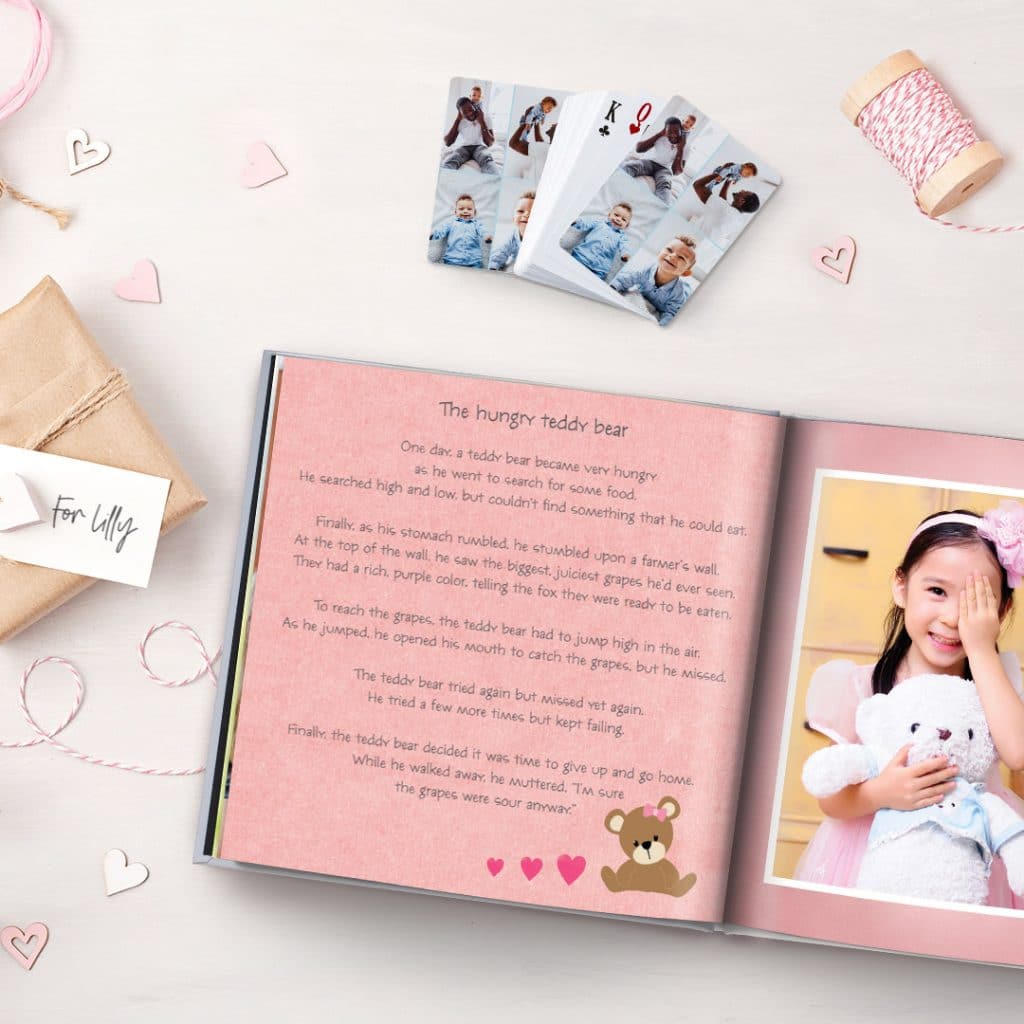 For a new baby gift that will truly stand out, follow our guide on how to choose the perfect personalised present:
Make age-appropriate presents: You'll want to take into consideration the baby's age and level of development. When they're newborns, a baby cot blanket is the perfect gift to keep them cosy. When they reach toddler age, a personalised story book or set of photo playing cards for Snap will keep them entertained and give the parents a little free time.
Create useful gifts: You can never go wrong with giving the parents something they will get tons of use out of. Personalised easel calendars (you can re-order the inserts each year, and re-use the wooden stand) or custom notebooks are items they can use on a daily basis and will help them stay organised after the baby's arrival.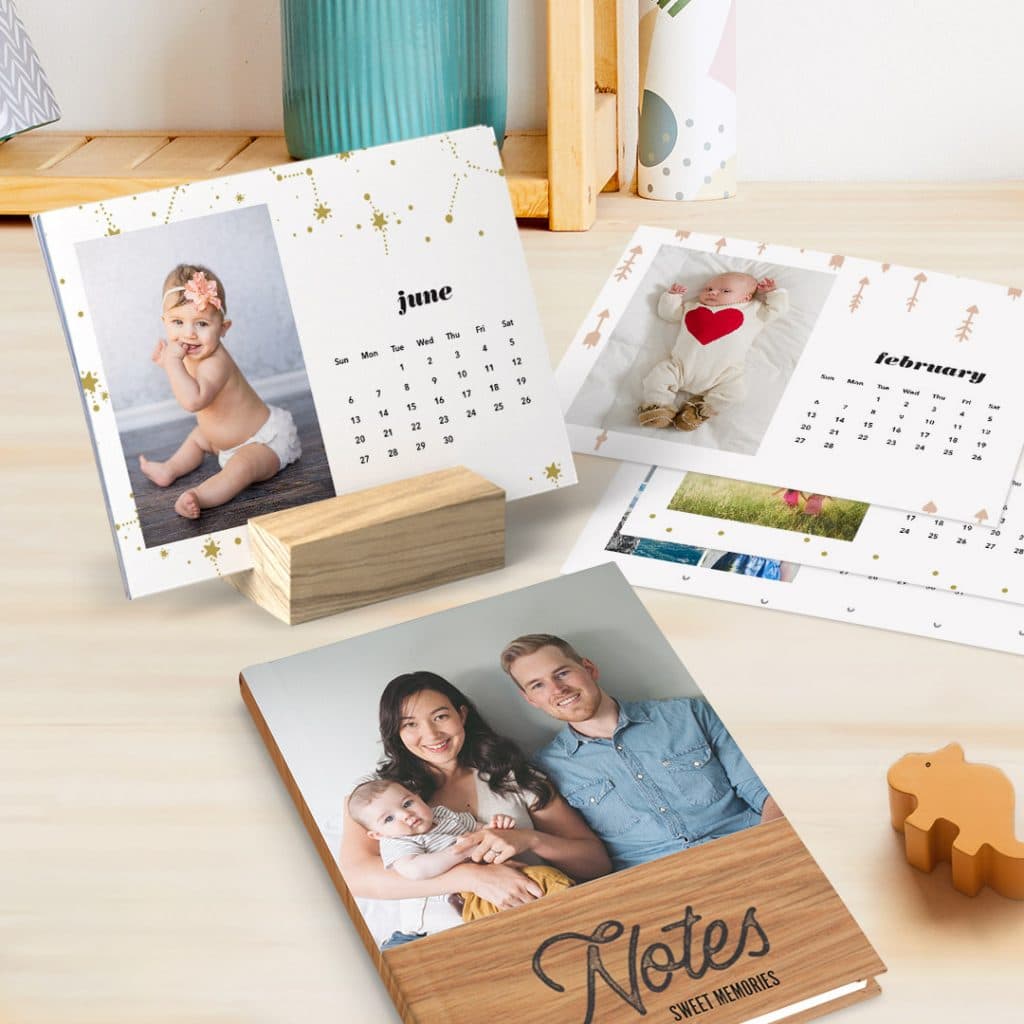 Design a keepsake they will treasure forever: A thoughtful gift like a special box they could store baby mementos in, an annual Christmas tree decoration or a baby photo album filled with their most precious moments will be something they cherish as their baby grows.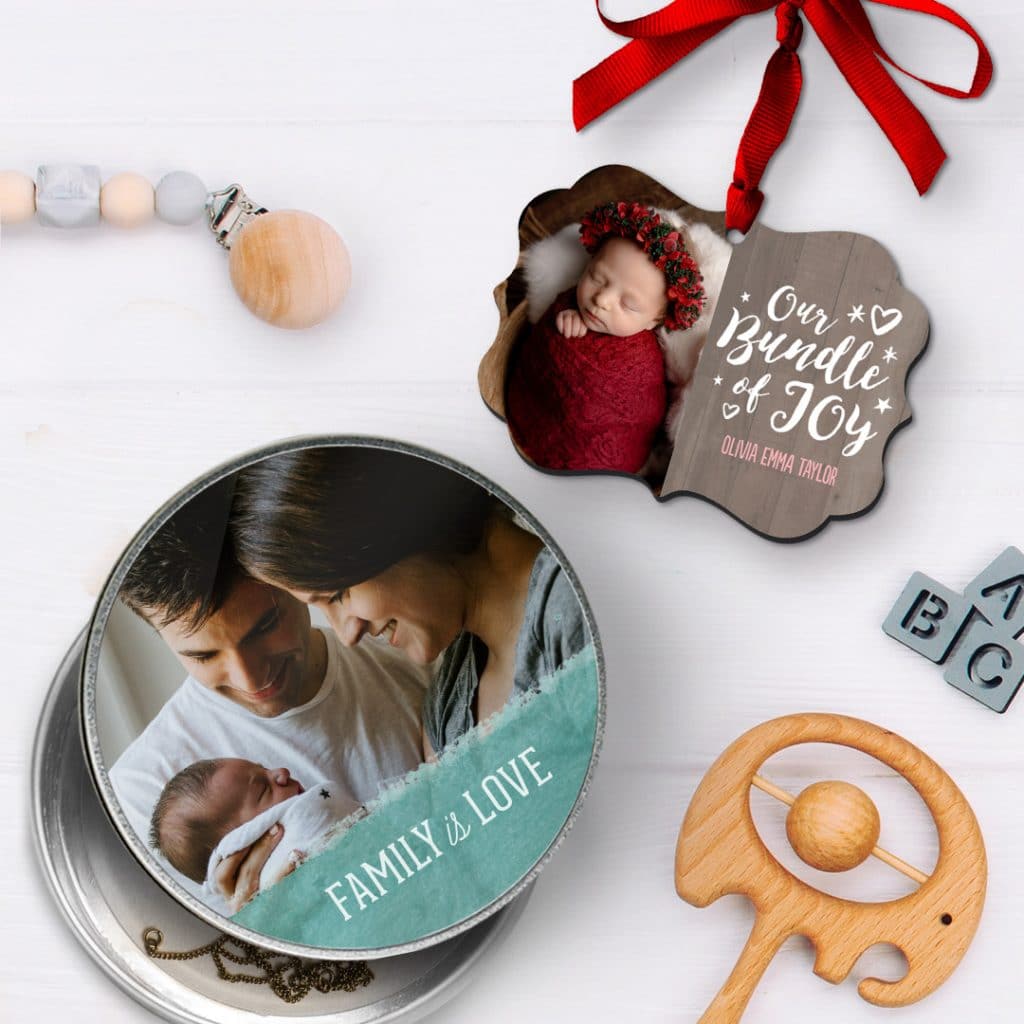 Create gender relevant gifts: If the parents know they're having a baby girl or baby boy, you could take that into consideration when selecting personalised baby gift designs. If the baby's sex is not known, or you are trying to avoid stereotypes, we have many photo book, photo gifts, canvas and new baby congratulations card design templates in neutral tones such as white, cream, green or yellow, as these shades can work for any gender.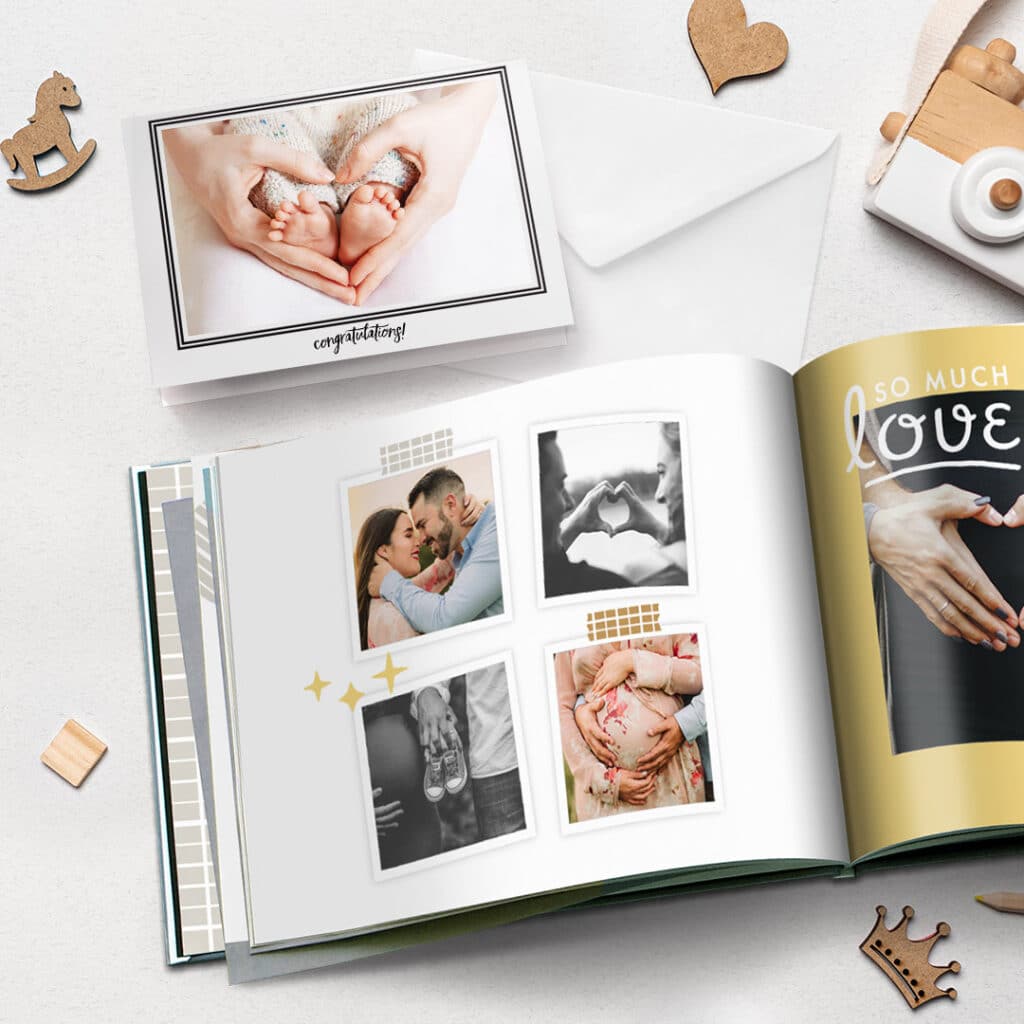 Give a group gift: If you are creating a gift with colleagues, family members or neighbours, remember to include the names of everyone that pitched in on the congratulations greeting card!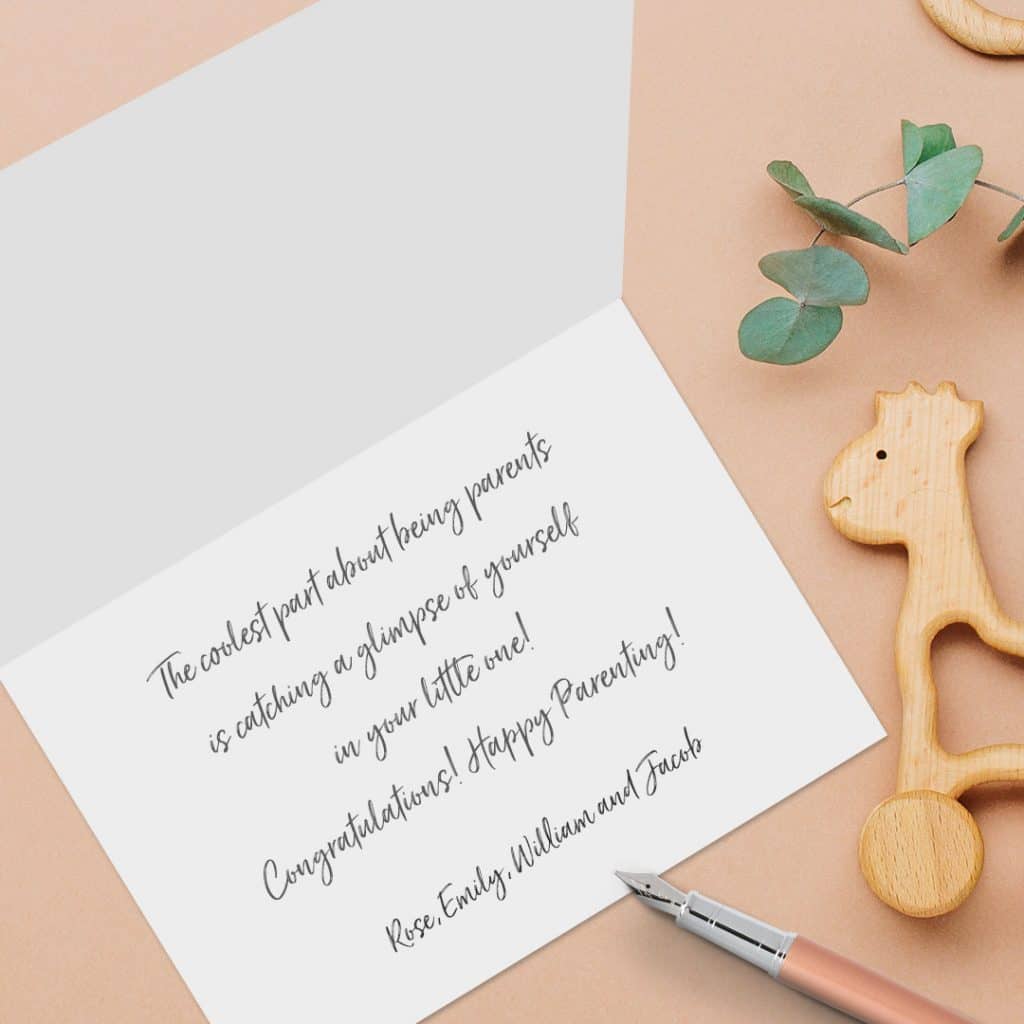 What did you DIY? Share it with us on social media! You can tag us with @snapfishuk in your photos on Instagram or Facebook or use the hashtag #snapfishuk. Follow us on YouTube, Twitter and Pinterest, too. Check out the Snapfish site for even more new products that kids, babies and their parents will adore.