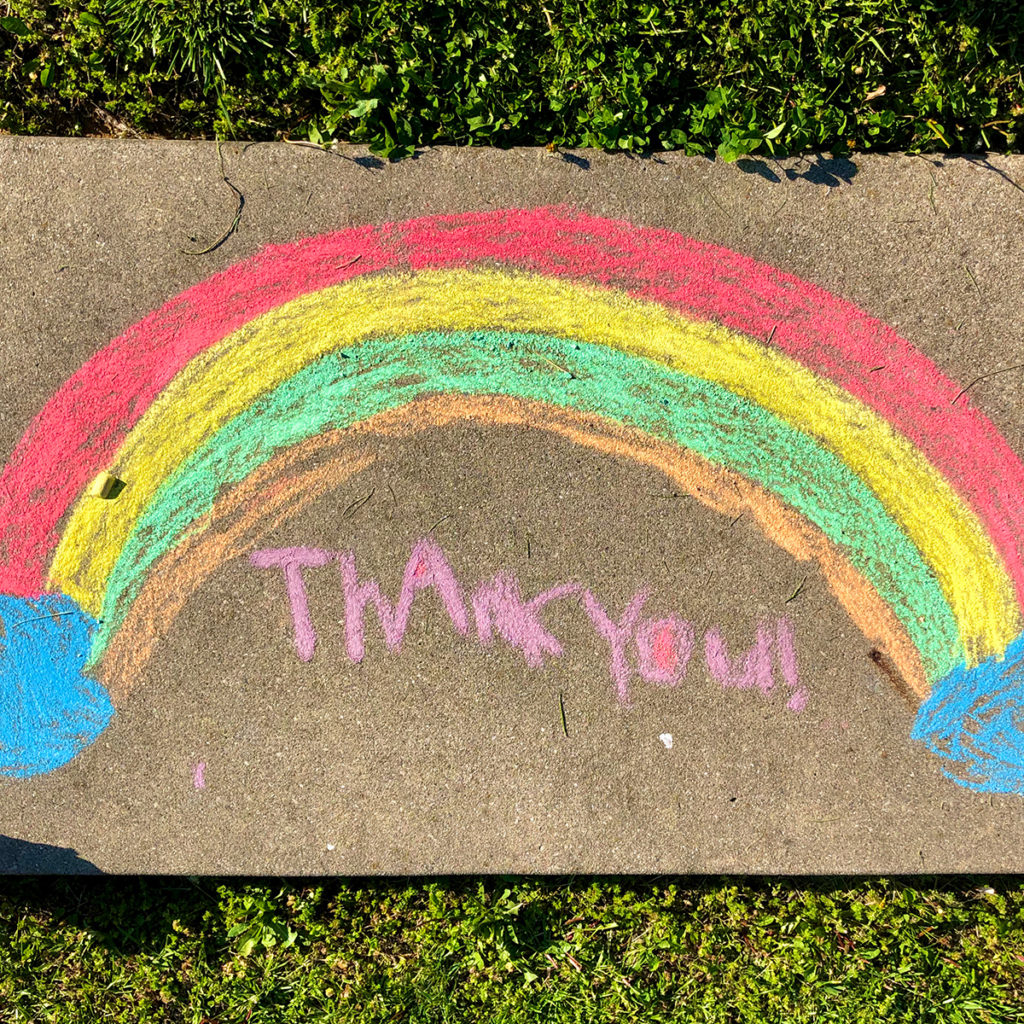 Now more than ever, in the middle of the coronavirus quarantine, rainbows have been a symbol for hope.
We've seen a huge trend of rainbow artwork being displayed in windows as a way to say thank you to our key workers. Whether you display them to support the weekly Thursday Clap for Carers event, or just to make home quarantine more joyful, rainbows can evoke positivity and happiness in dark times like now.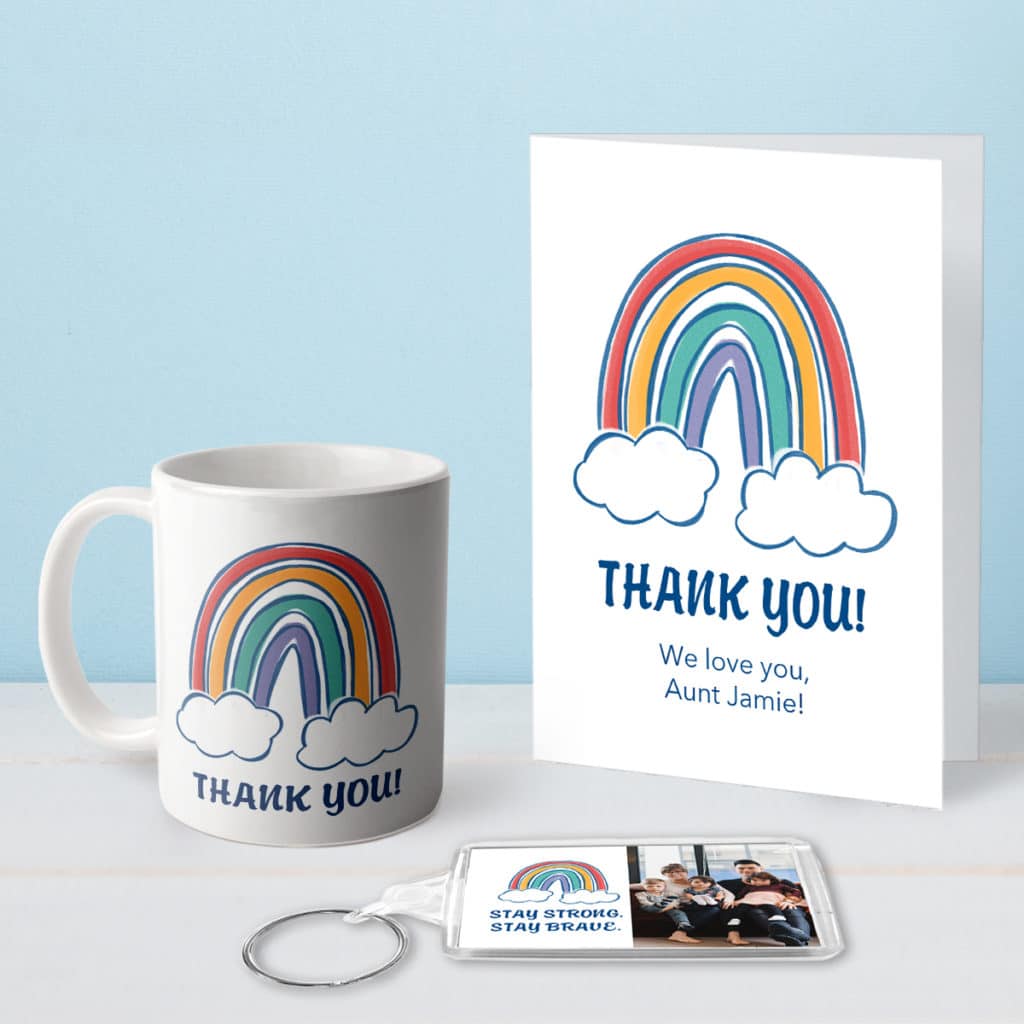 While real-life rainbows can be hard to come by, creating rainbow artwork is easy! Much of the rainbow artwork we're seeing in the media right now is created by children, which certainly inspires even more warm and fuzzy feelings. What's better than heartfelt kid's artwork? Task the little ones in your life with drawing, painting, chalking, or creating something rainbow-inspired. Then display your rainbows proudly on walls, windows, or fridges.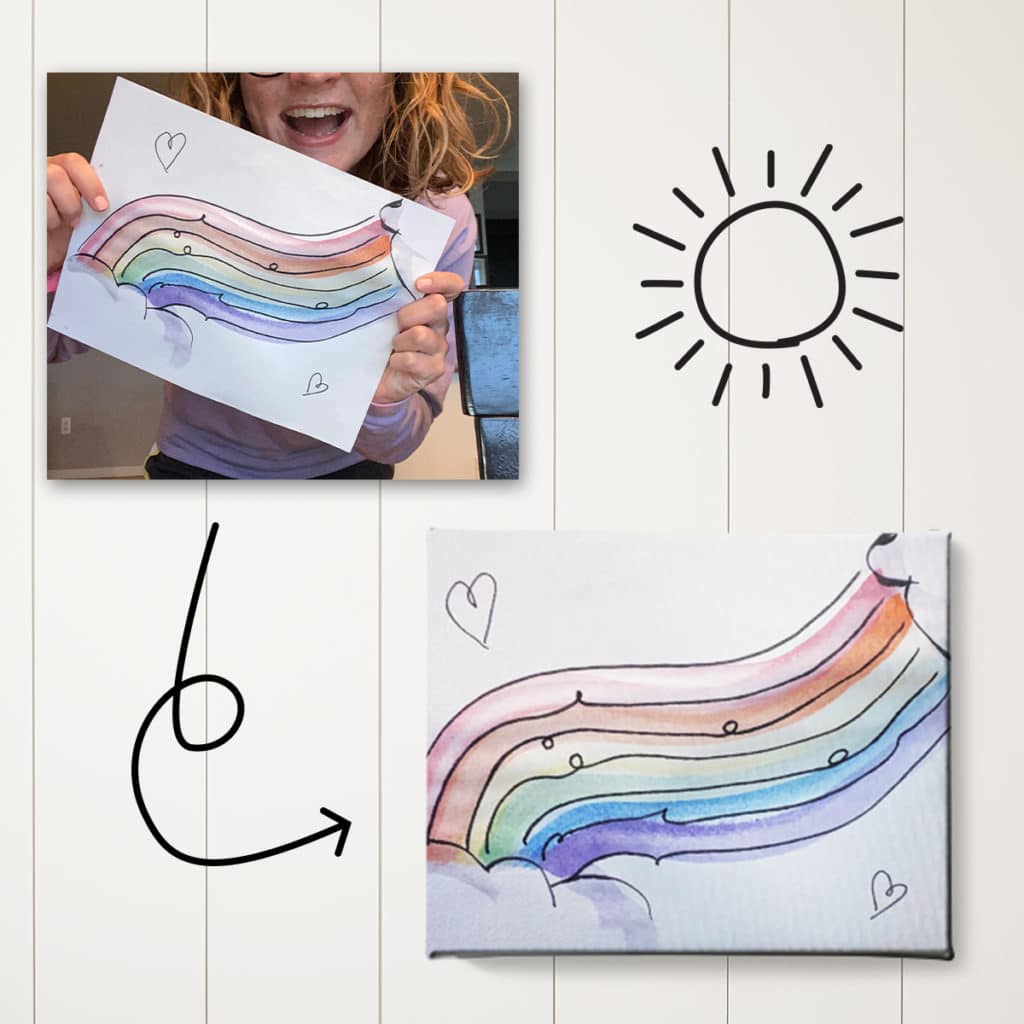 Don't forget to create something yourself, too — we're never too old to make our next masterpiece. And with Snapfish, you can transform your colourful artwork into something permanent in just a few minutes. All you need are some art supplies and a smartphone or camera.
Create colourful wall art bright as sunshine
Take a photo of your rainbow art, upload it to your Snapfish account, and add it to a canvas of any size! You can easily upload photos straight from your phone to your Snapfish account using our free app. You can even take your rainbows a step further by adding embellishments, including sunshine, unicorns, or encouraging words.
Some of our favourite embellishments are found in the left-hand menu under the are "Collections" category when you are creating Snapfish art. Look for our new "Unicorn Stickers" or "Baby Unicorns" for some cute rainbows + unicorns! For positive and encouraging words, look at "Vibrant Memories", "Simple Joys", "Neon Brushstrokes", and "Everyday Happiness". Plus, there are many other creative, simple, and sweet embellishments on the site to match any occasion, so go check it out!
Do you have a photo of an actual rainbow you've spotted? It's really simple to upload it and turn it into permanent customised wall art! Try a large size print or even an acrylic print. We have options to display your artwork in your window, on tabletops or windowsills, or even to hang on your front door or gate as a way to spread some joy to your neighbours, too.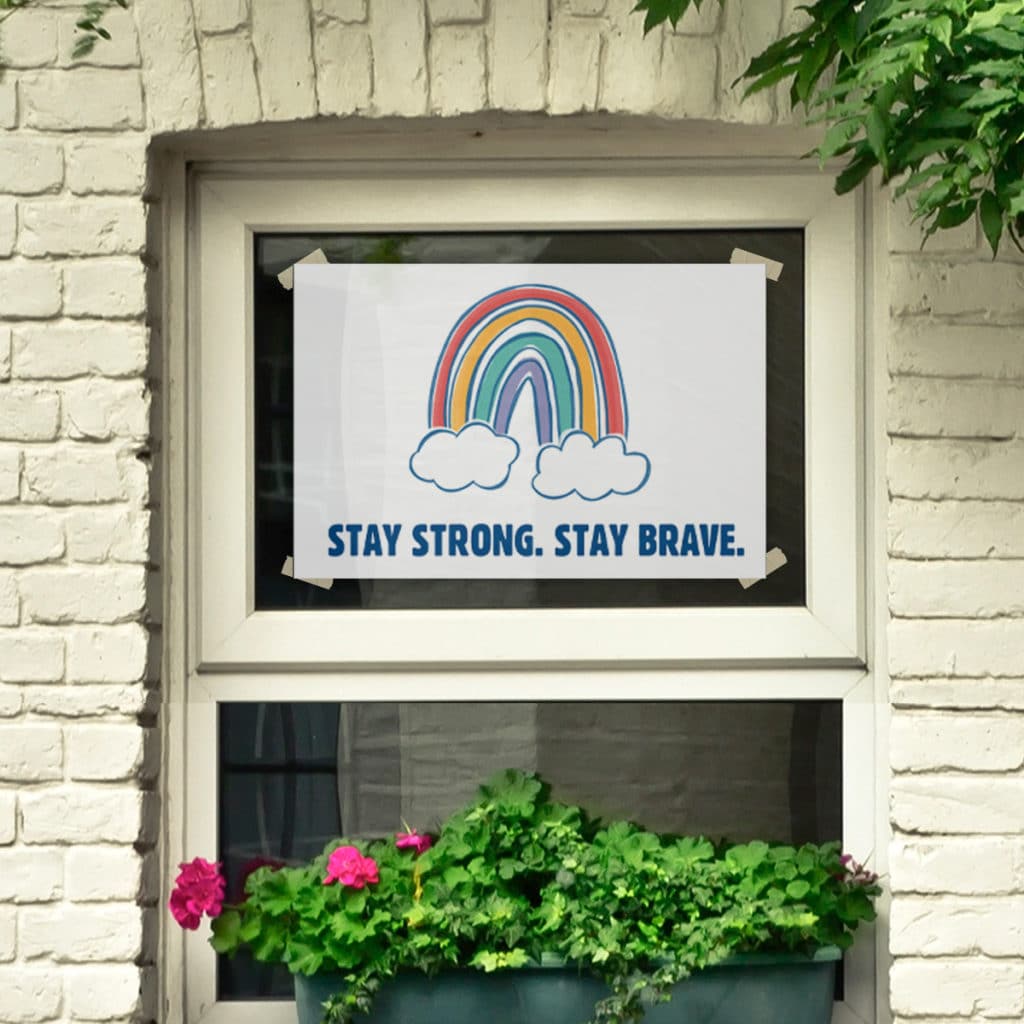 Clap for the Carers
We're seeing lots of rainbow displays each and every Thursday to support Clap for the Carers. Artwork made from chalk, paint, and so much more has become an important way to celebrate and show thanks to our key workers every week. Have you been contributing to these celebrations? If not, now's the perfect time to start. We'd love to see what you create, too!
Cuddle up with rainbow mugs and more
If you're looking for way to bring even more of those warm & fuzzy feelings into your home, why not try creating a personalised rainbow fleece blanket or personalised cushion? It's a great way to remind you to always look on the bright side.
Your rainbow artwork could also make for some pretty dreamy drinkware. Who doesn't love to start their morning with an adorable customised mug that makes them smile? Although quarantine is a bit unusual, using personalised drinkware that showcases a bright and beautiful rainbow really does make us feel more hopeful and optimistic. Plus it encourages us to stay hydrated.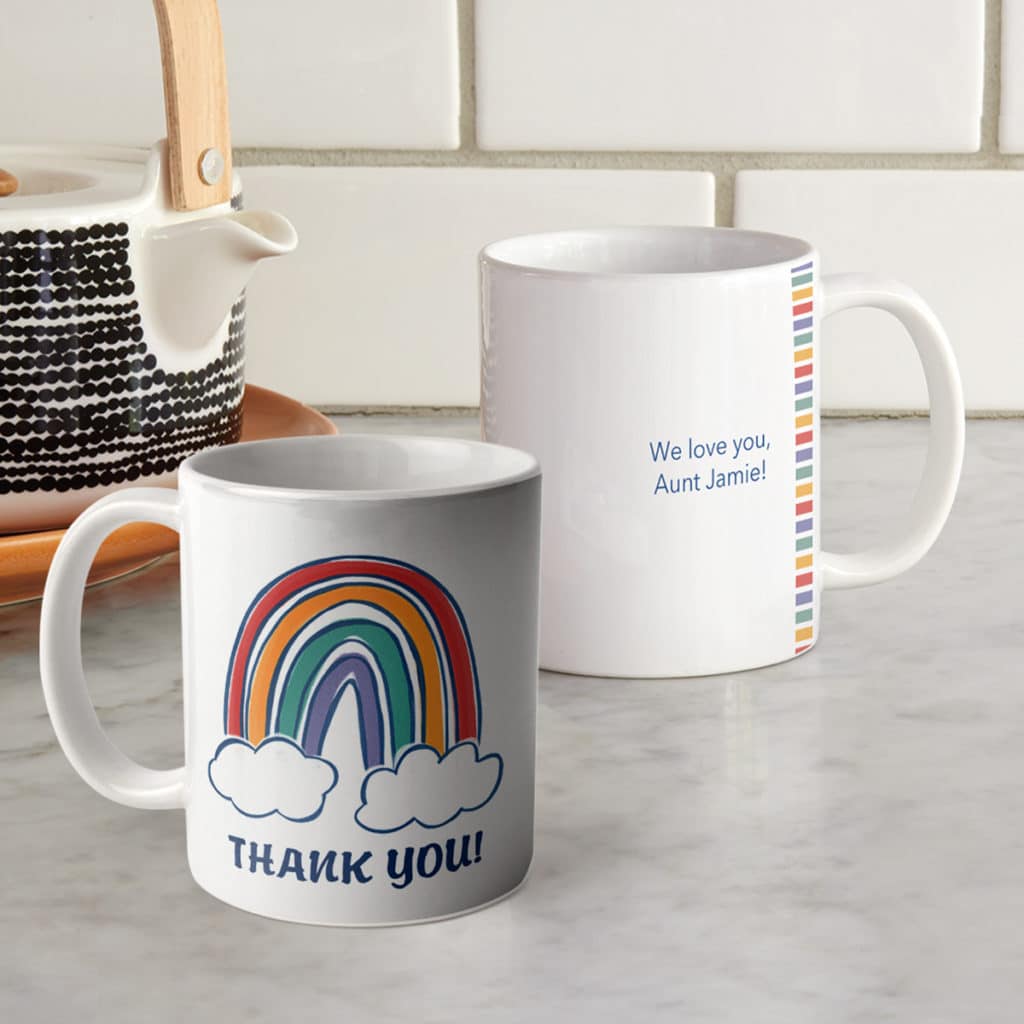 Say thanks with a cheery image
What about using that rainbow artwork to thank the key worker in your life? It only takes a few steps to turn illustrations and pieces of art into a one-of-a-kind card for someone you love.
Take a photo of the artwork, upload it to your Snapfish account, and add it to one of our photo cards. You can also choose from some of our spectacularly colourful pre-made thank you card designs!
There's never been a better time to share some cheer with your friends, family, and loved ones. From rainbow-coloured artwork in your windows for the neighbours nearby to sending sweet cards to those who are far away, it's easy to spread some positivity during quarantine and beyond.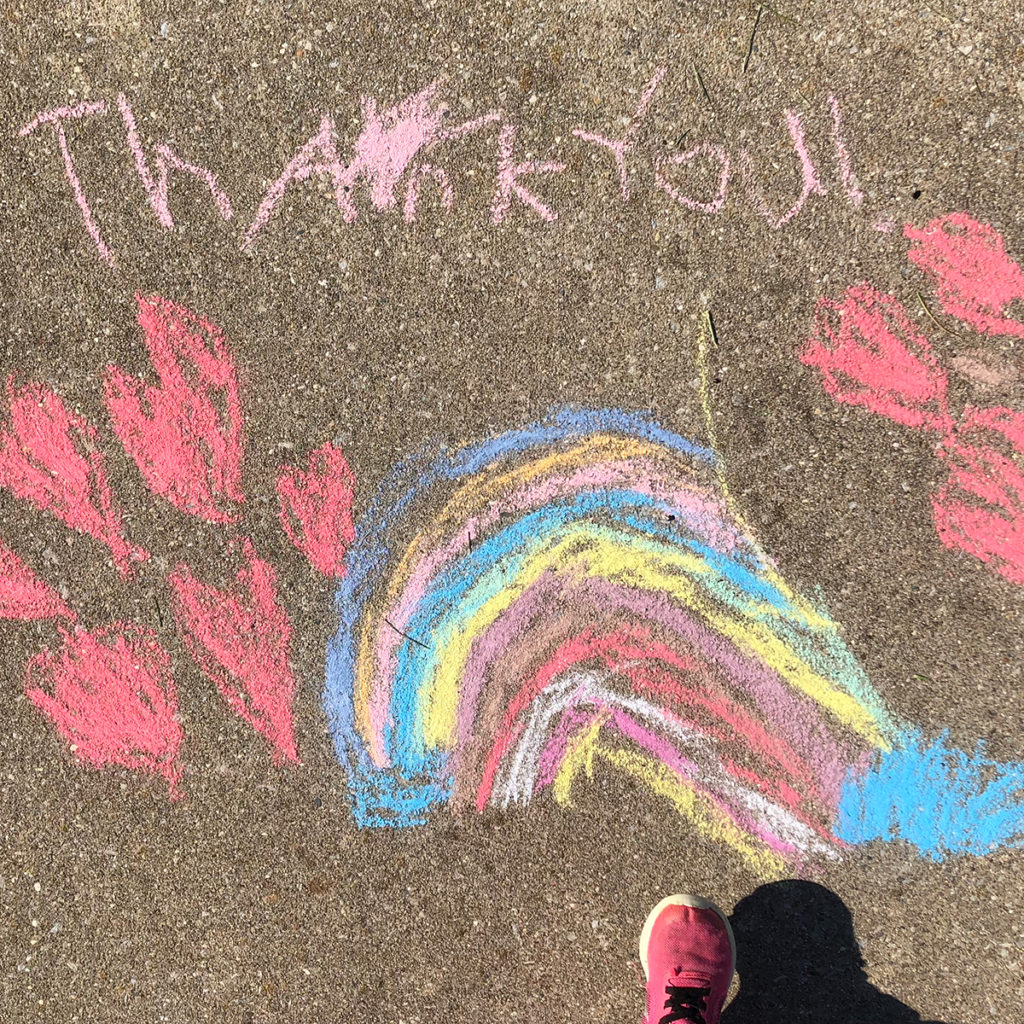 Snapfish + Macmillan are working in partnership to raise vital funds. For every greeting card or flat card set sold, Macmillan receive up to 15p.
Ready to create some colourful, cheery artwork of your own? We can't wait to see what you make, so be sure to share your photos with us on social media! You can tag us using @snapfishuk on Instagram or Facebook with photos or use the hashtag #snapfishUK. Don't forget to follow us on YouTube, Twitter and Pinterest, too!