Inspiring Photo Gift Ideas For Kids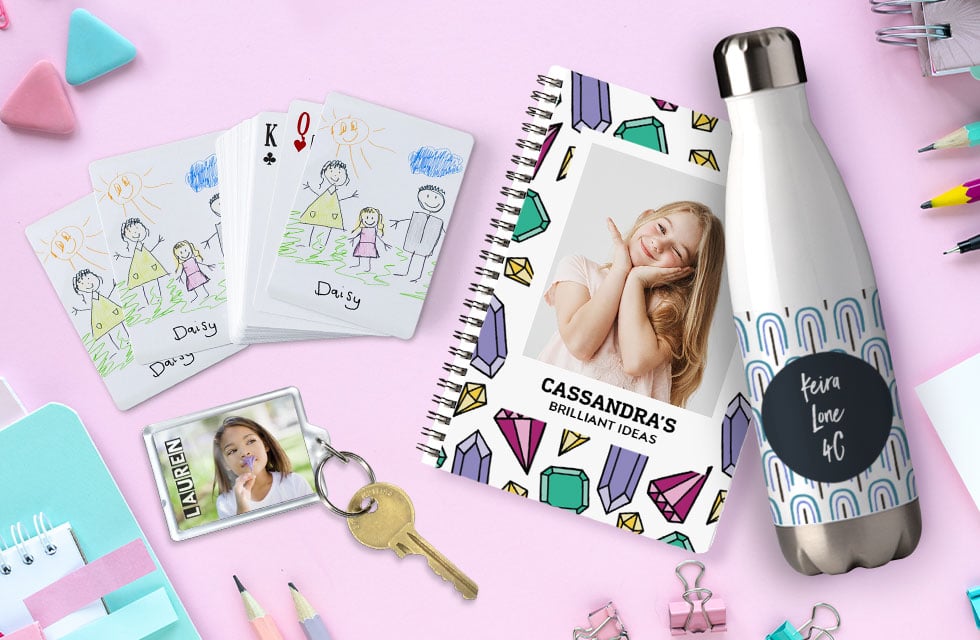 Looking for some great presents for the children in your life? Look no further than this Kids' Gift Guide for a list of presents that will put a smile on any child's face. These ideas will encourage bonding time with the whole family (while reducing screen time) and are great for any child who is a budding artist, passionate baker or collector of "things". They would also make for great stocking-fillers for kids of all ages – from newborns, pre-schoolers and toddlers, to tweens and teenagers.
Playing Cards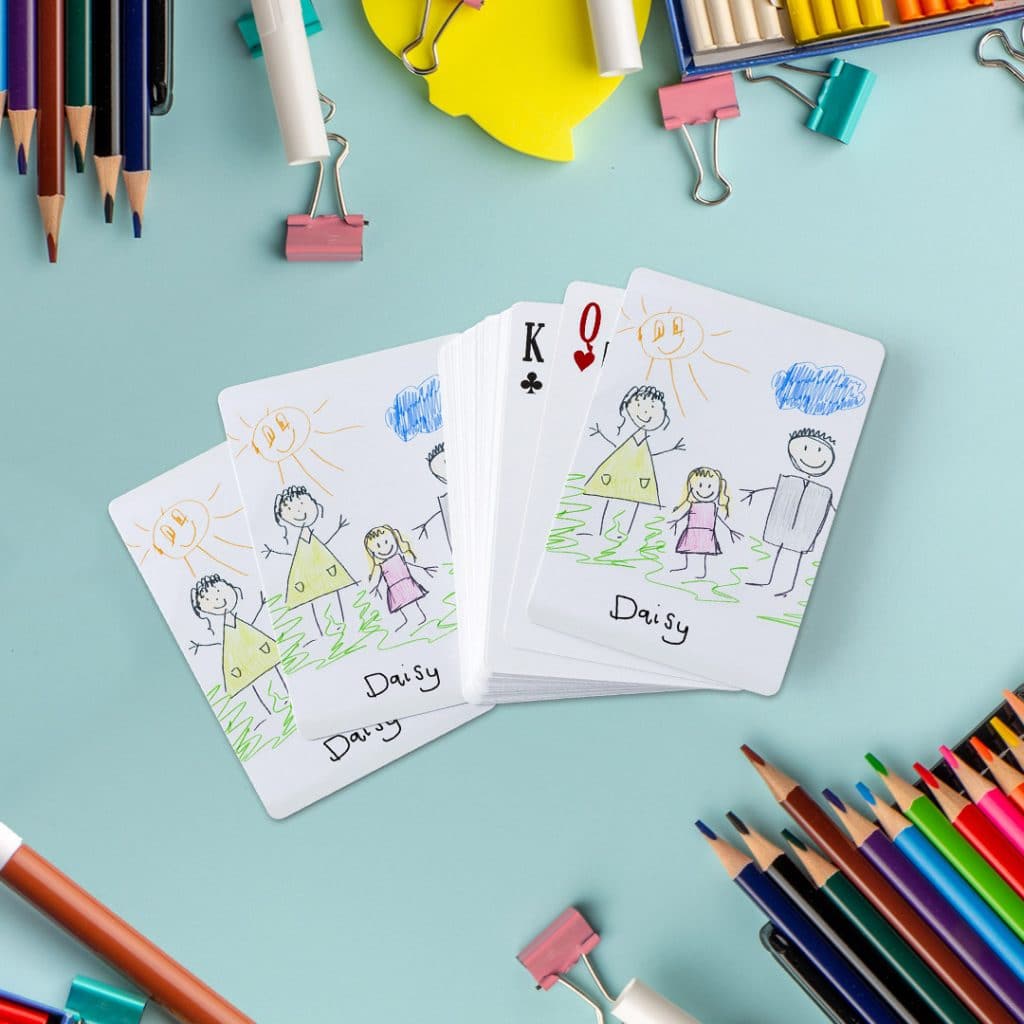 Peel them away from the tablets and phones, and teach them some fun card games. Working on their card game strategy has a great impact on the brain and can help improve memory, lower stress levels, and improve problem-solving skills, which is beneficial for both children and adults of all ages. Create a custom playing card deck with pictures of your children or even kids' artwork that they've drawn or painted to pique their interest in playing, and don't forget to create a custom rectangular photo tin to store them in.
Forgotten the rules for those childhood card games? Don't worry – read our card games blog post here to refresh your memory!
Personalised Notebook Journals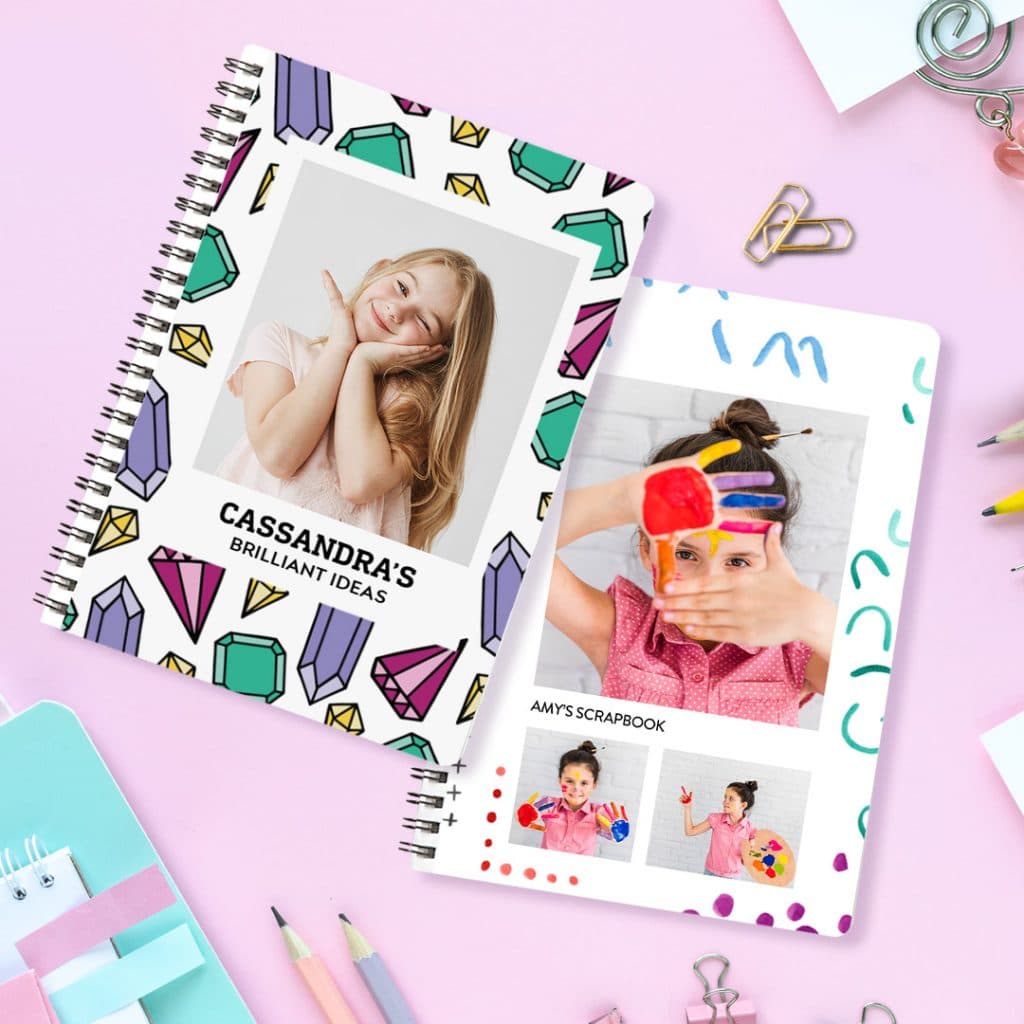 Make unique journals that are perfect for kids who love to write and doodle, children who are learning to write and teenagers who just want to document their daily thoughts or To-Do lists. So get your kids motivated with journaling and scrapbooking by getting them a personalised notebook that is one-of-a-kind and printed just for them. It can feature their picture, favourite storybook, film characters or quotes, which will make it more appealing for them to use!
Customised Travel Art Tin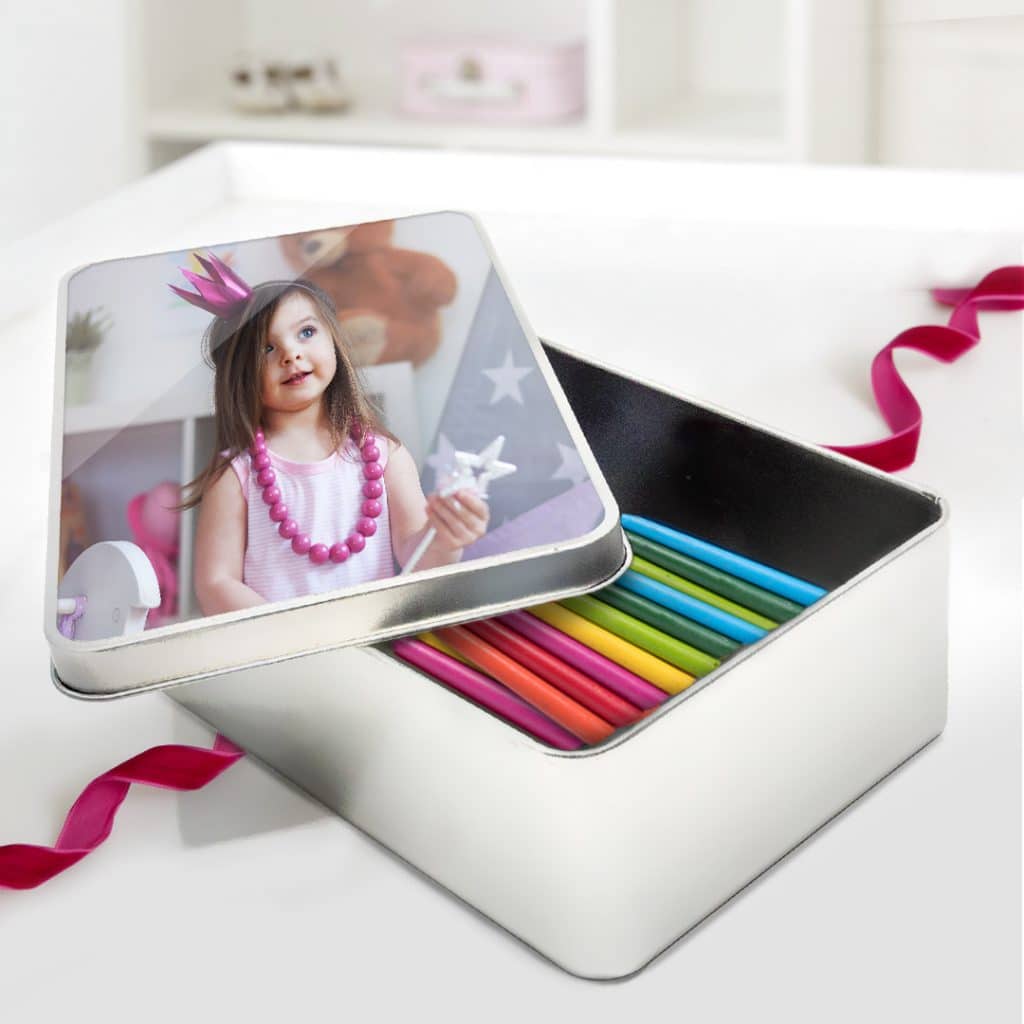 Another idea for creating thoughtful gifts for kids is to make a travel art tin. Made using our humble keepsake tin, it is great for those "Are we nearly there?" car journeys, and will inspire your child's creativity. Customise the rectangular metal photo tin and fill it with crayons, felt-tips and coloured pencils; remember to pair it with a custom notebook so they have a travelling art pad, too. It's guaranteed to stimulate any budding artist's mind and keep them occupied on those long drives. Remember to personalise the top cover of this custom art kit with your child's name and picture to make this art supply box feel uniquely theirs (and to avoid those back seat squabbles with their siblings as they will each have their own!).
Pro Tip: Once all the art supplies are finished, this beautiful tin will make a great storage space for all their treasured keepsakes, too! Plus, when they have created the masterpieces, you could scan or photograph them and transform them into touching gifts for friends and family who will enjoy receiving these one-of-a-kind art pieces.
Personalised Towels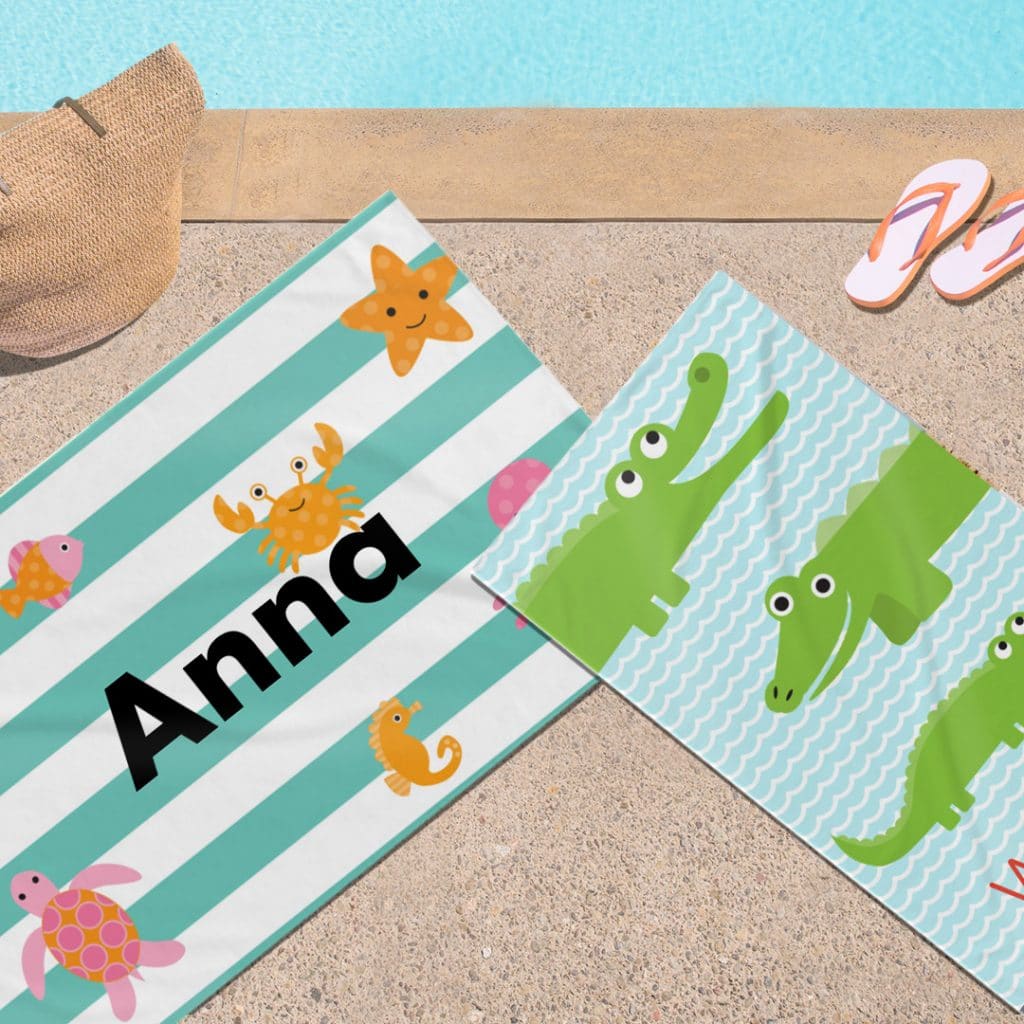 Create kid-friendly beach towels with extra 'wow' by adding their pictures, names, and quotes, to make their towel extra special. Our custom beach towels, available in two sizes, are luxuriously soft and absorbent. They are a stylish essential for every beach, pool, park and garden barbeque where children are likely to splash around.
Pro Tip: Create personalised beach towels for every member of the family so they can mark out their own personal poolside or beach space and avoid any seating conflict!
Personalised Photo Story Books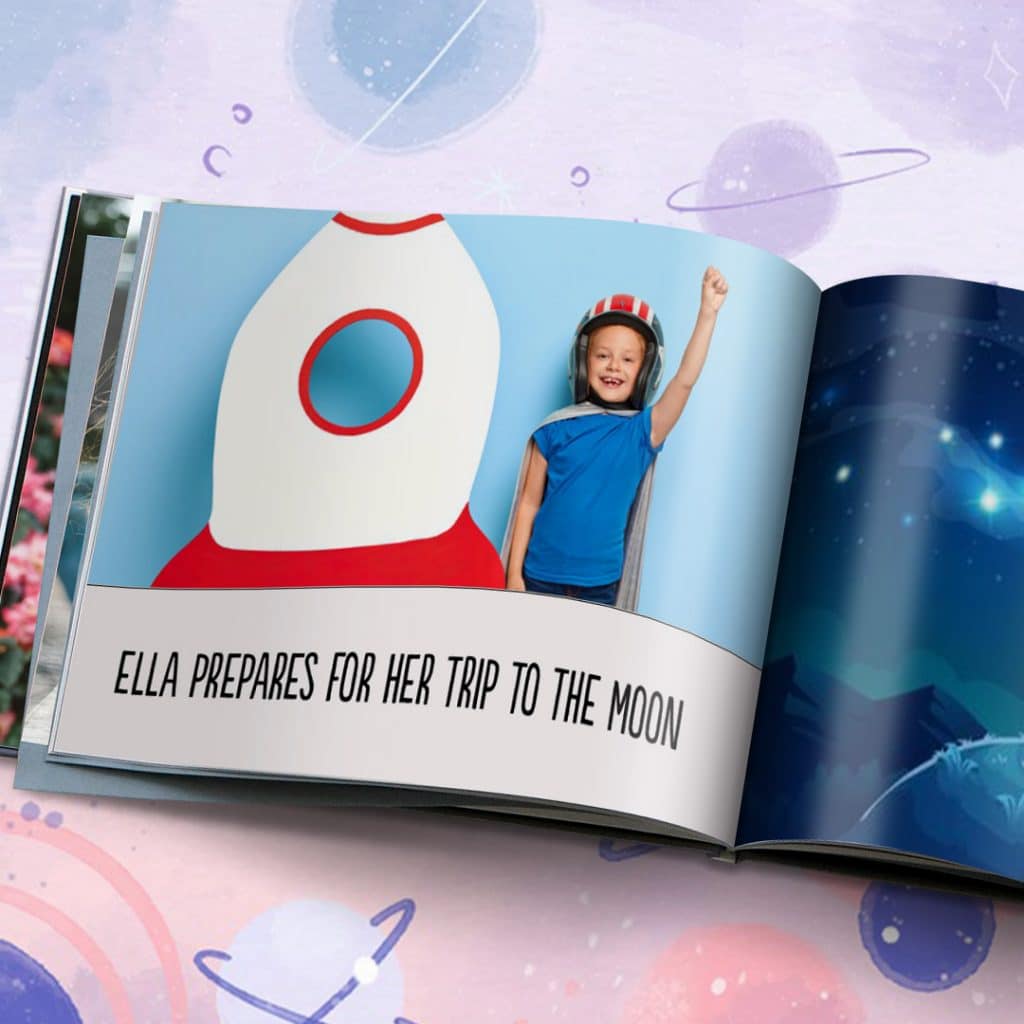 Create a gift that any child will treasure for years and make a personalised story book. Use family photos to make your child the main character, printed in their very own custom story book and let your bedtime story imagination run wild. Personalised story books will quickly become a memorable keepsake that the child will cherish and pass down to their own children. The options are endless, and these unique story books make perfect gifts for kids of all ages, from baby's first birthday gifts to Christmas presents.
Read our blog post on creating your very own custom children's story book.
Photo Water Bottles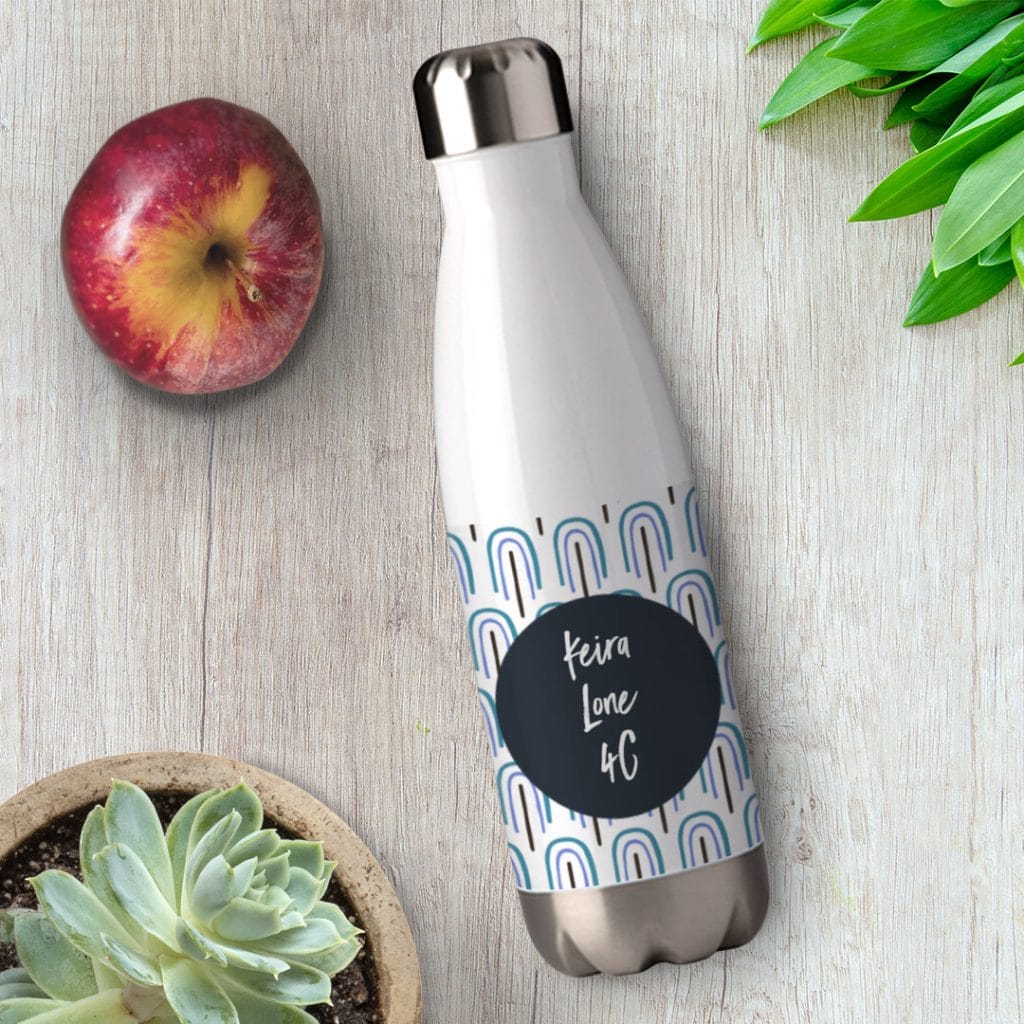 Keep children and teenagers hydrated with a personalised photo water bottle made just for them. These environmentally-friendly bottles have many designs so you can easily create personalised water bottles for kids of all ages. They are fully customisable so you can include pictures, names, and funny or inspiring quotes.
Pro Tip: Customise with their name and class number so they will have no excuse for bringing the wrong water bottle home from school!
Magic Mug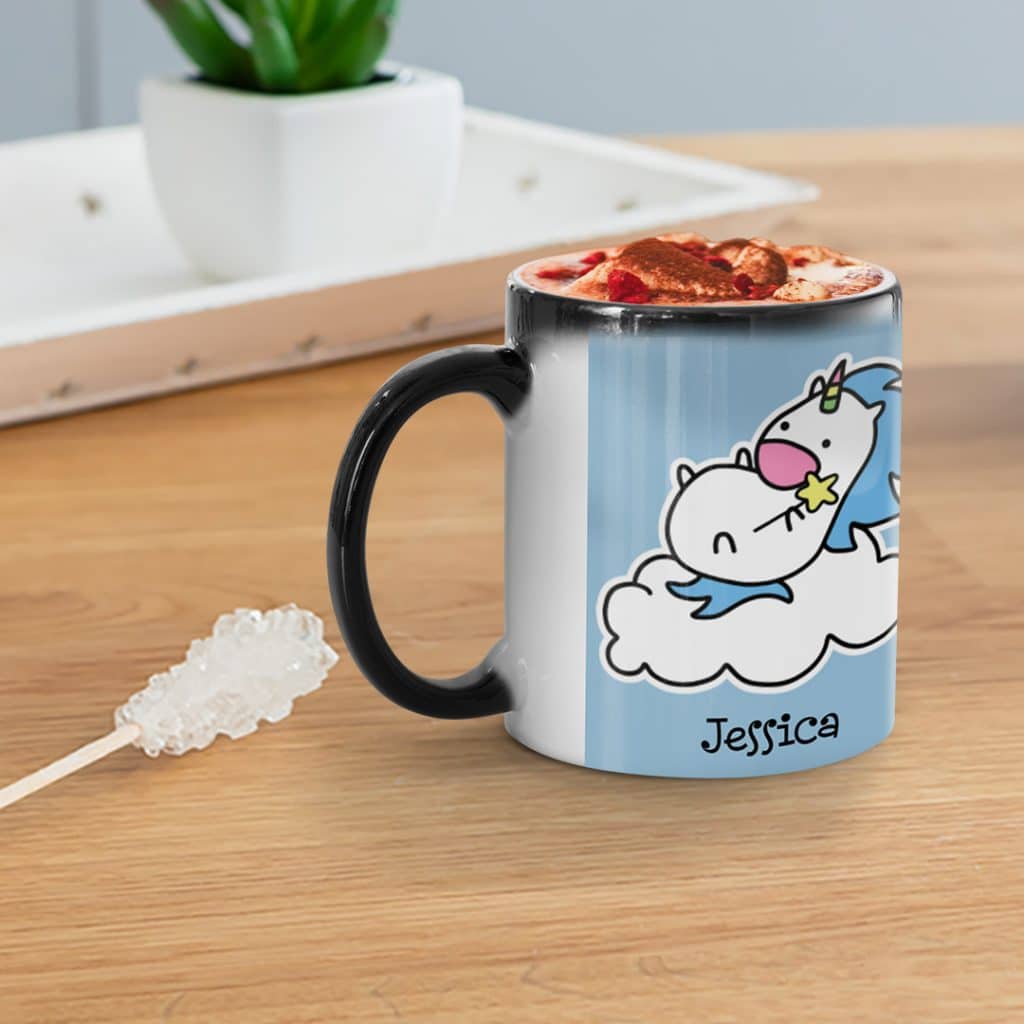 Our 11oz Magic Photo Mugs are a unique and fun way to brighten up a child's bedtime routine. The ever-popular mug appears black at first glance, but once you fill it with a hot drink, photos or designs of your choosing are revealed! Just pour in hot chocolate and the mug image will slowly appear to the delight of the child.
Personalised Fleece Blankets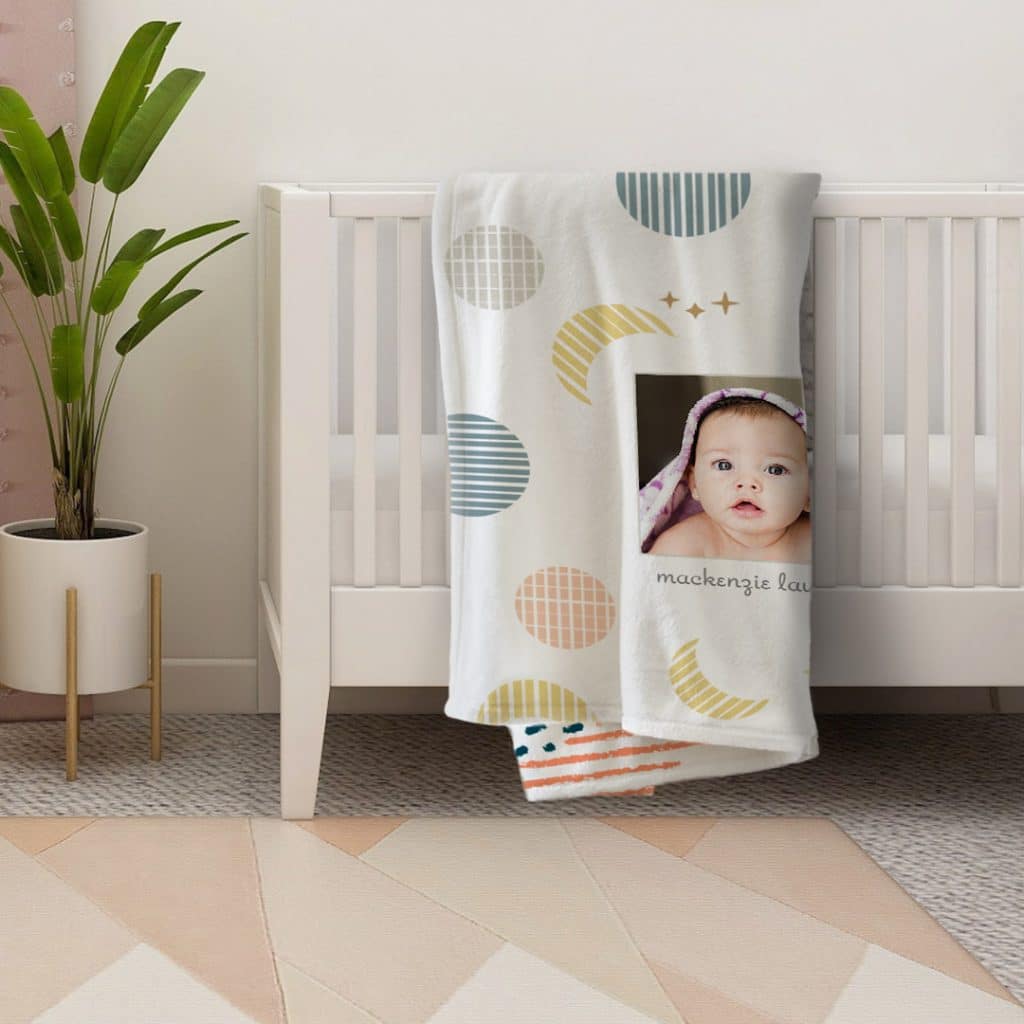 While you are enjoying some hot chocolate in your new heat-sensitive magic mugs, cuddle up with your kids in a fluffy fleece blanket which you can completely customise with their picture, name, and a variety of stylish designs. Your kids will love wrapping themselves up in these fleece blankets when they go to sleep and they will be a great item for them to preserve as a childhood memento in later years. These blankets come in two different varieties – plush fleece and berber fleece, and two sizes, 40×30" and 60×50". Our smaller personalised baby blankets are perfect as cot blankets for any newborn or baby shower gift and our wide range of designs will complement any style of baby nursery.
Christmas Tree Decorations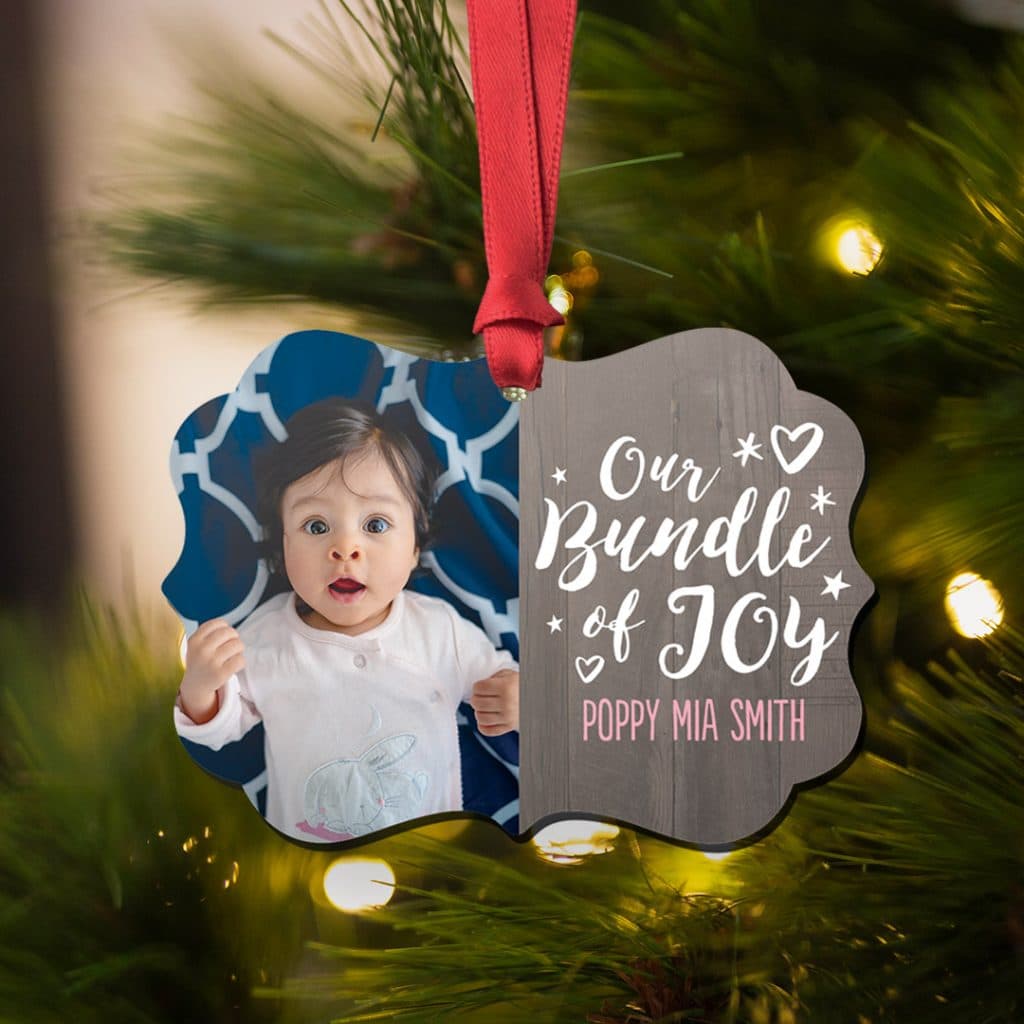 Get them into the Christmas spirit with a personalised ornament they will proudly place on the tree. Start a new festive tradition with the children when you make them customised ornaments every year so they can see how they've grown, from their first Christmas as a newborn to when they're adults!
Bag Tag Keyrings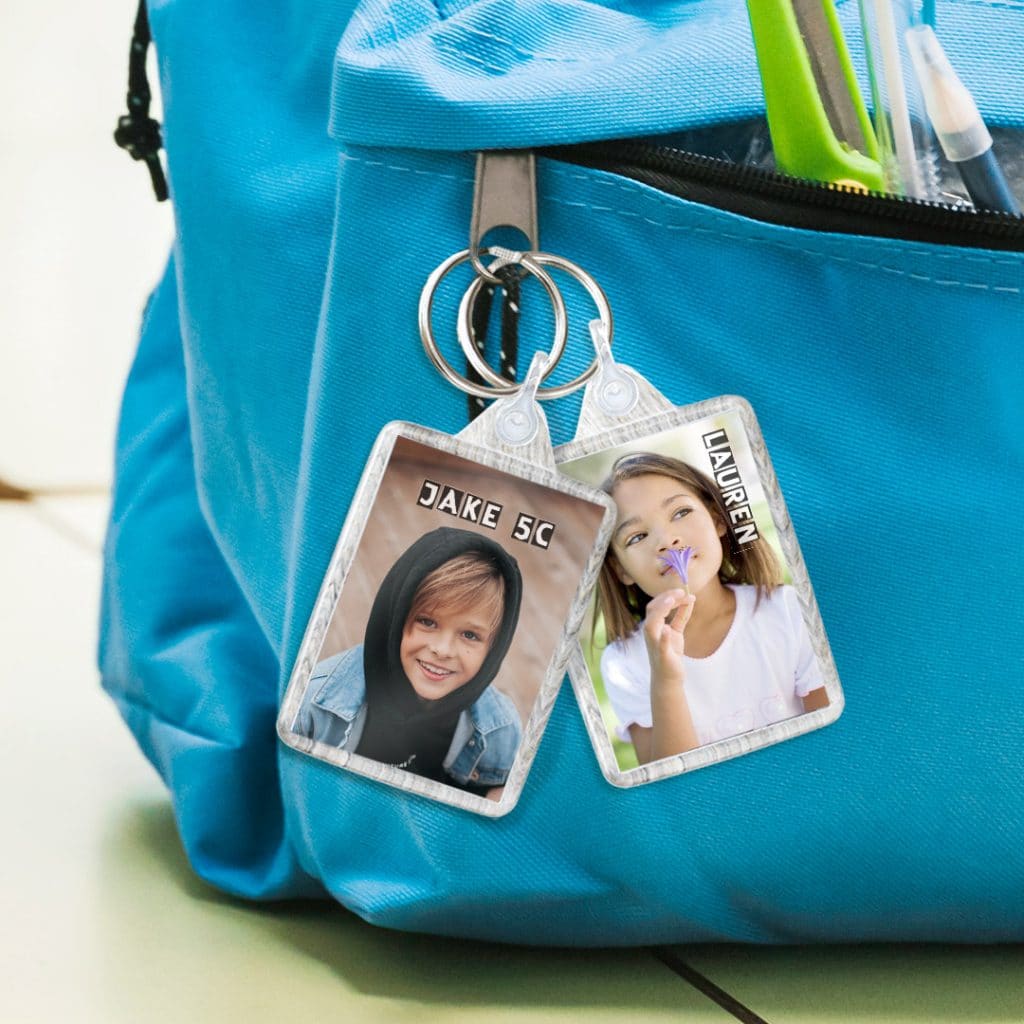 Create photo acrylic keyrings that will double up as clever photo bag tags to make it easy for nursery and infant school children to recognise their school or PE bags among the sea of bags at school. These could also be used for their luggage on family holidays or school trips.
Remember to share your gift creations for the little ones with us on social media. We love seeing what you come up with! You can tag us with @snapfishuk in your photos on Instagram or Facebook or use the hashtag #snapfishuk. Follow us on YouTube, Twitter and Pinterest, too. Check out the Snapfish site for even more new products that kids, babies and their parents will adore.