Our top tips to help you become his favourite child this Father's Day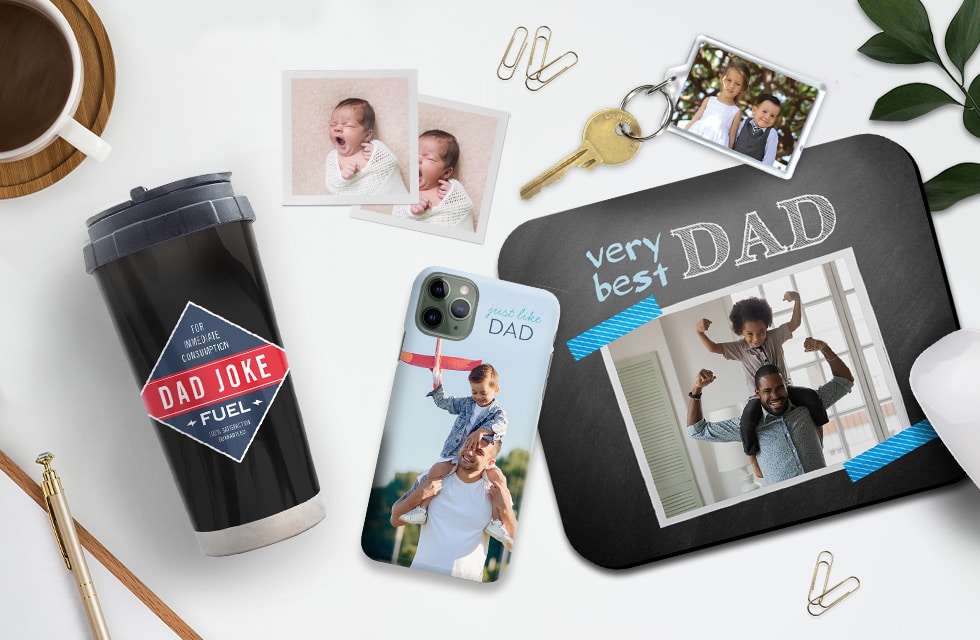 As a love letter to all the dedicated dads out there, we've hand-picked ten great gift ideas in this Father's Day Gift Guide that you can create with ease, right from home. (Don't forget to shout out the step-dads, grandads, uncles, godfathers and mentors, too!) And for the perfect present pairing, remember to include a lovely custom Father's Day card with a heart-warming message inside.
For New Dads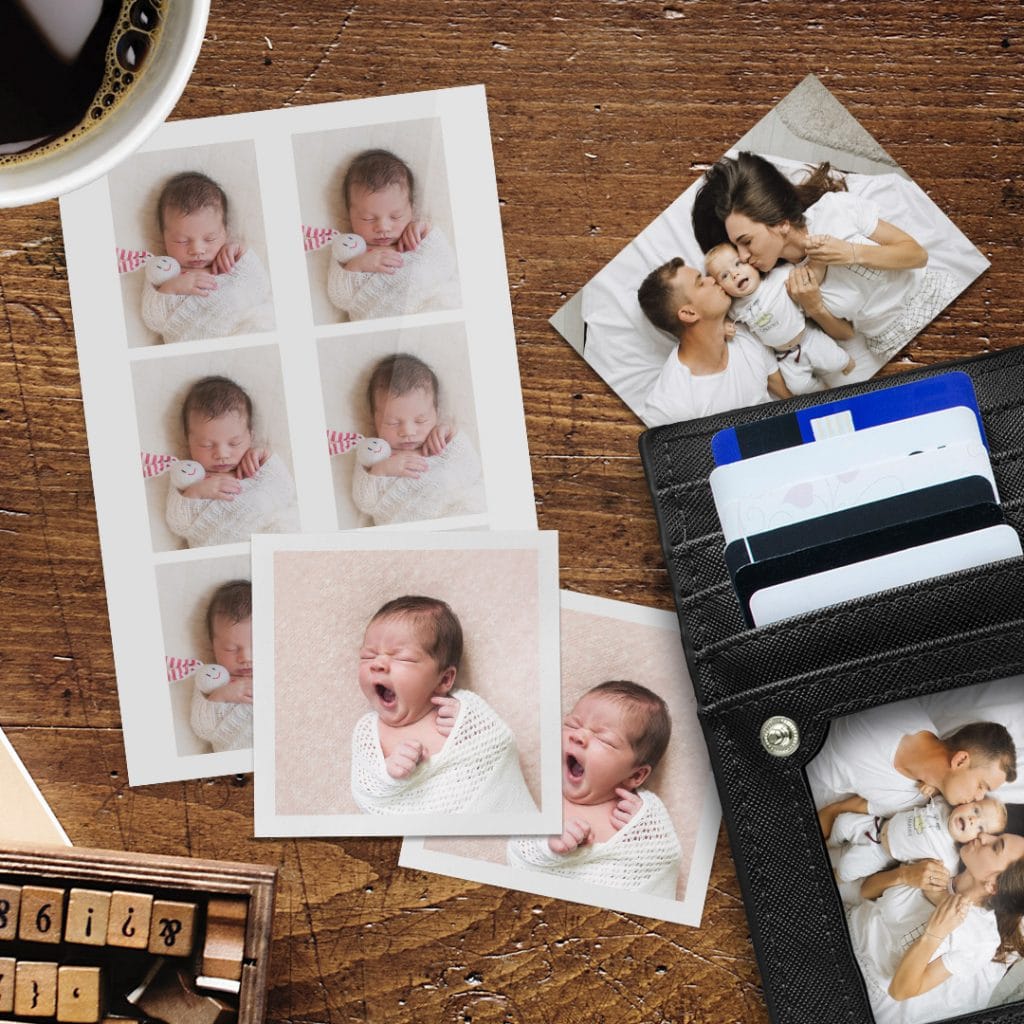 He'll love keeping photos of his precious newborn close by in his wallet and will be able to hand out cute, little copies to friends and family.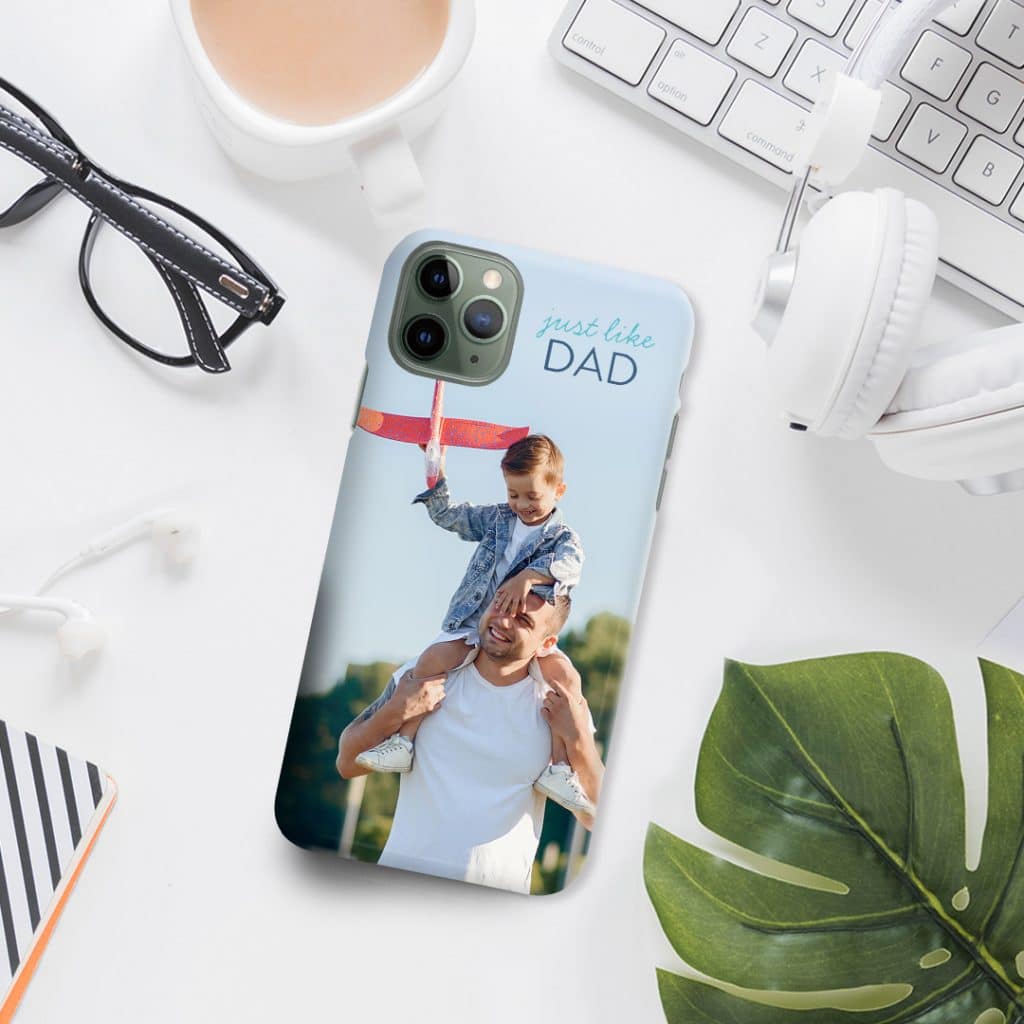 Dad will crack a smile every time the phone rings, pings or vibrates, (or his morning alarm sounds!).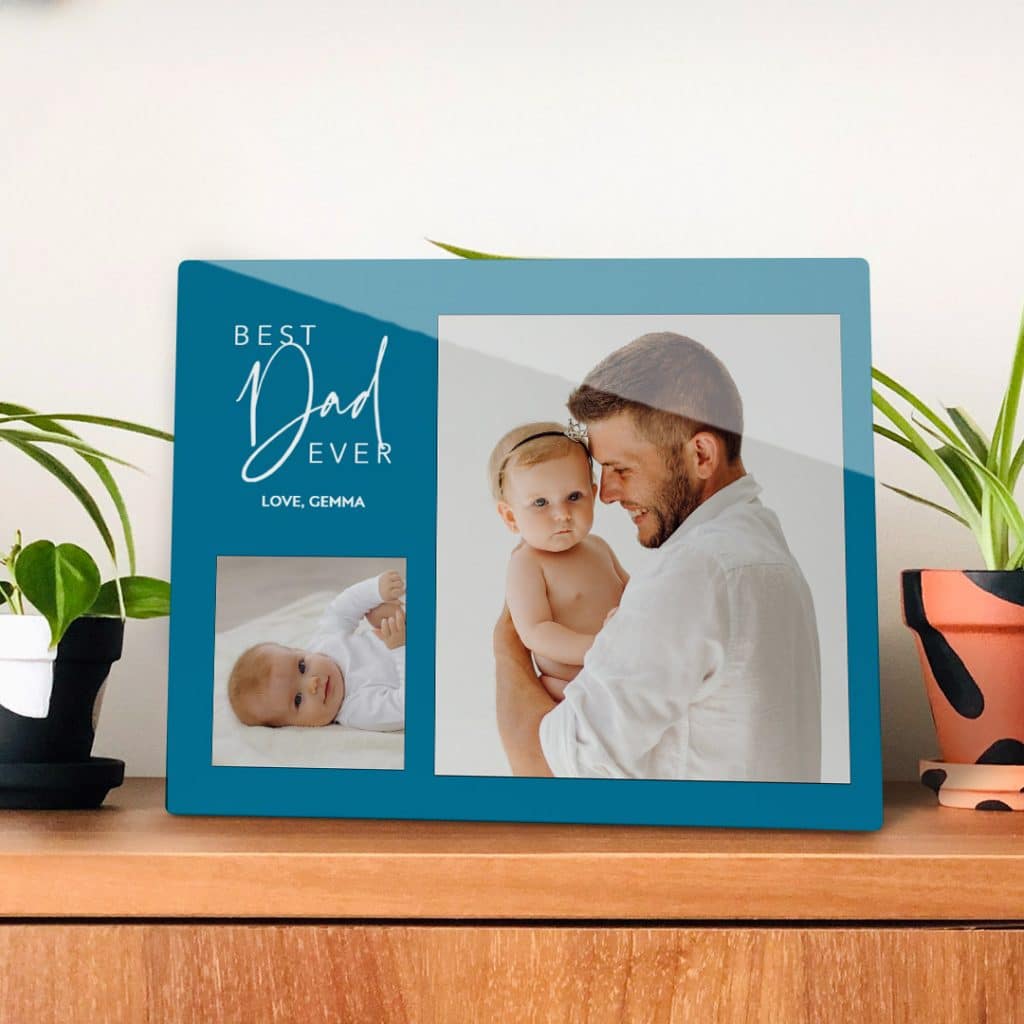 Metal Prints will make those new baby photos shine. Their sleek and chic look will look good in any room, and are available in wall and tabletop formats. They also come with rounded corners so they're definitely baby-safe!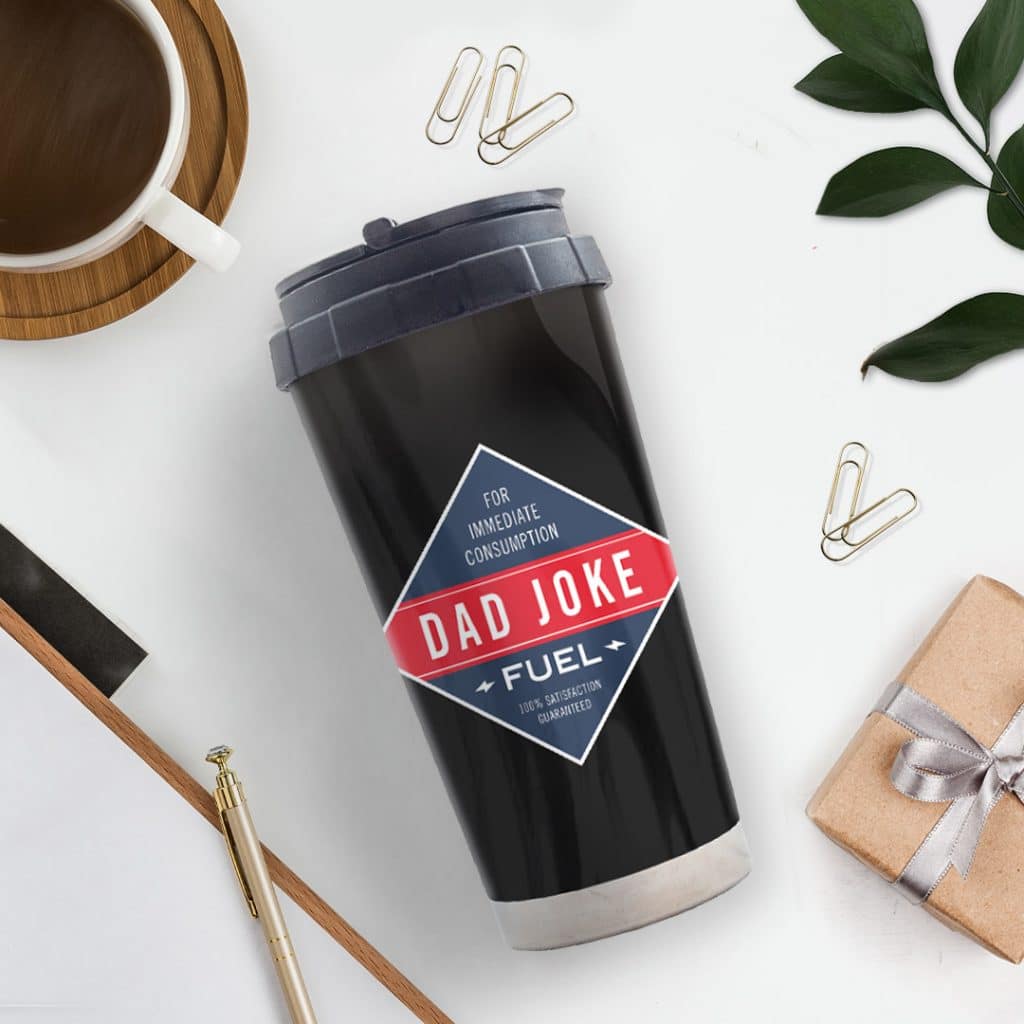 For the caffeine boost he'll need to counteract the sleep deprivation of new parenthood!
For Desk Dads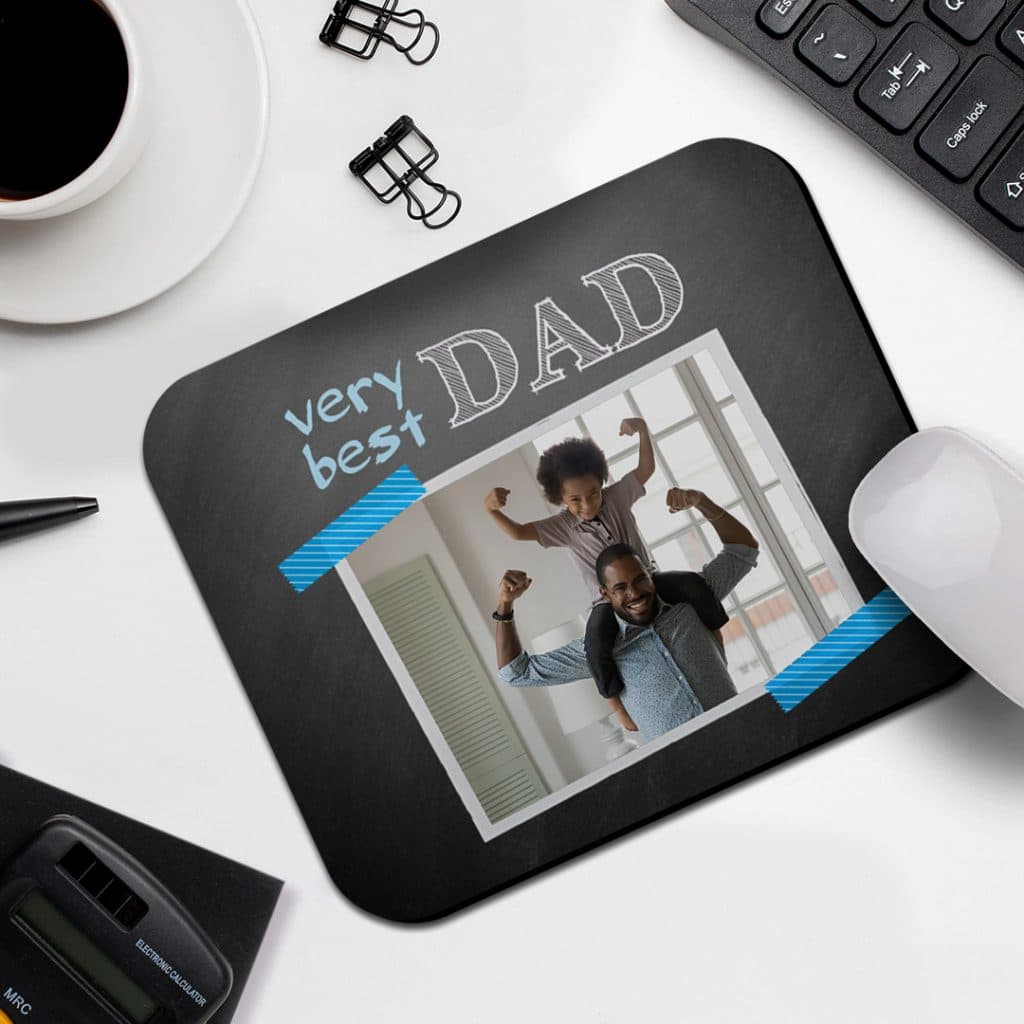 These adorable personalised mousemats will help him feel connected with family even while at work.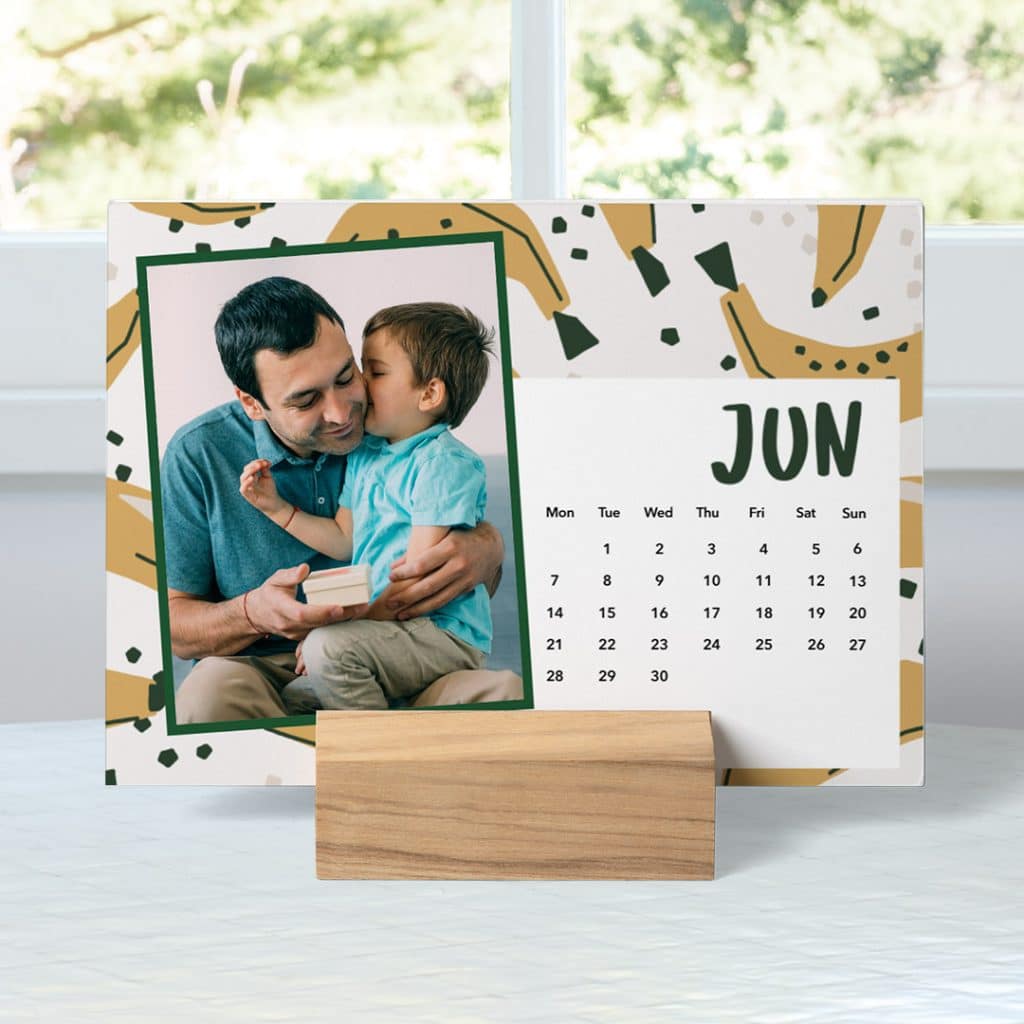 This easel calendar shows each month on a beautiful card and you can easily re-order new cards that will sit perfectly within the easel base. Perfect for looking back on how the little one has grown over time!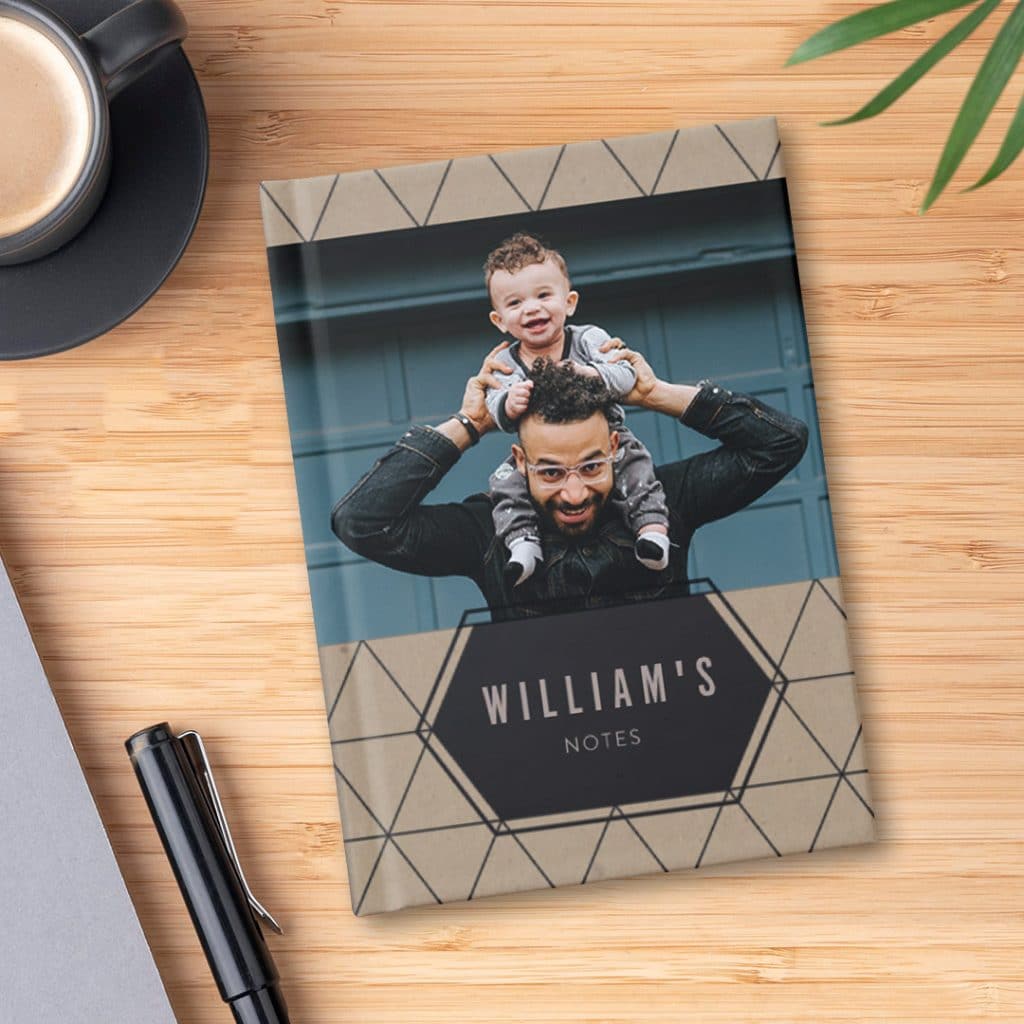 These notebooks are lightweight, will feature his favourite picture on the cover and have plenty of pages to jot down all those meeting actions and To Do lists.
Pro Tip: Add some custom doodles or Mini Square Prints at the back for Dad to 'discover'!
For Chef Dads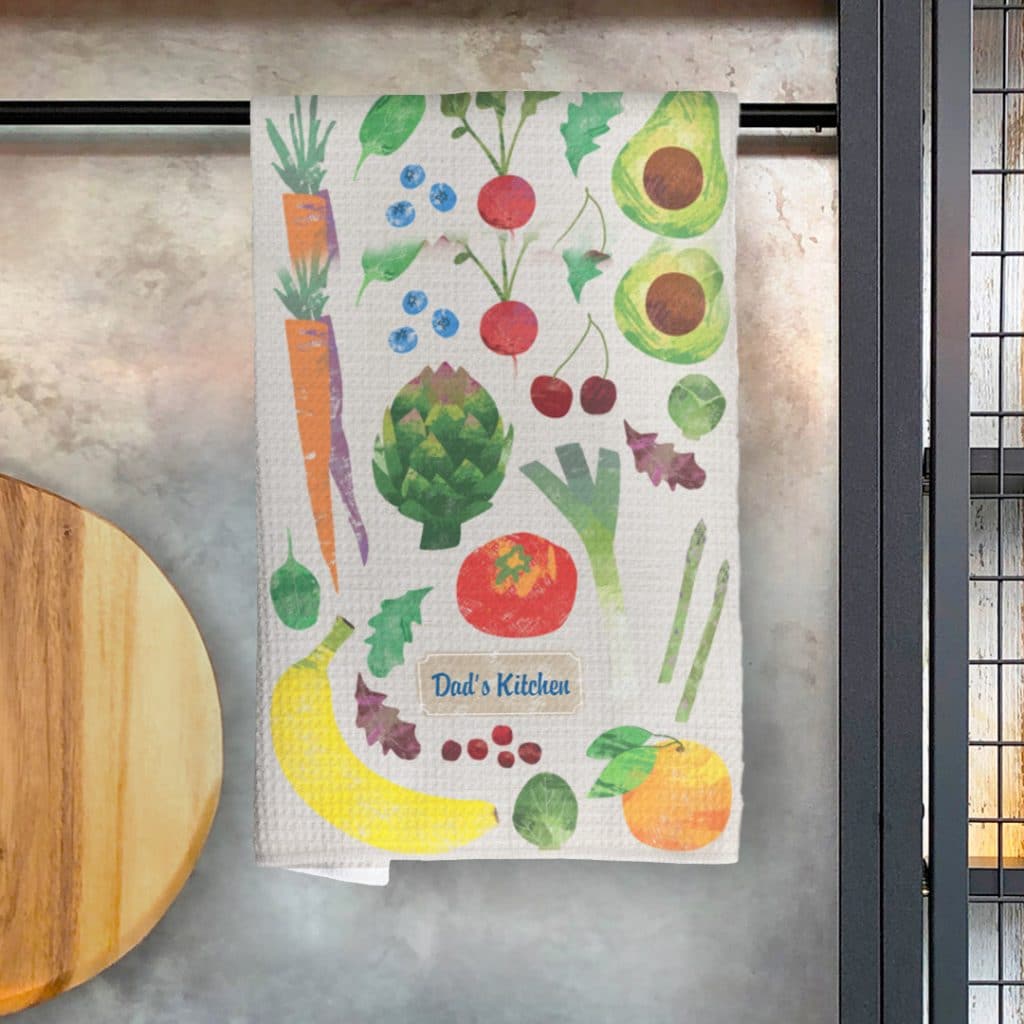 Celebrate Dad's culinary talents with his own tea towel that says, "Dad's Kitchen" or "Chef Dad".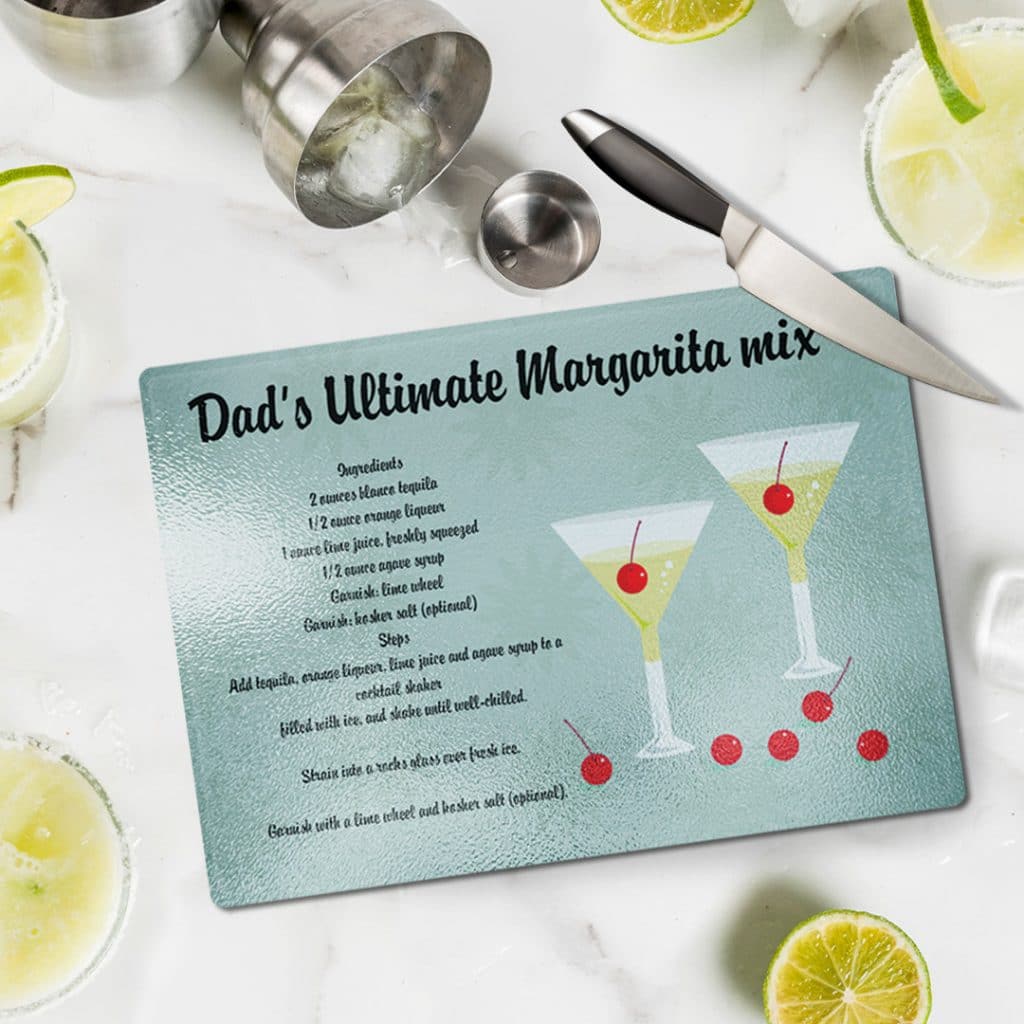 Print inspirational or favourite quotes, or even a favourite cocktail recipe on this custom glass board.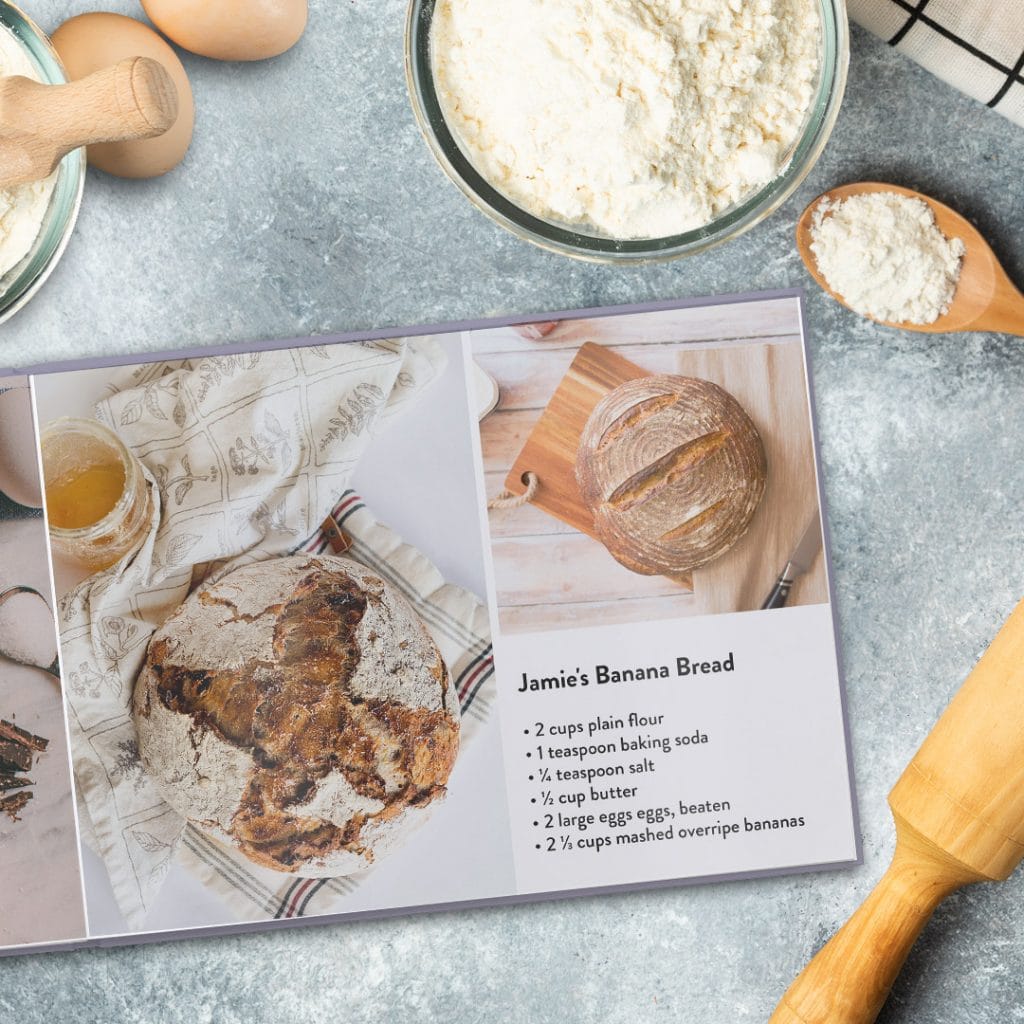 Create a photo book of Dad's best recipes and add cute photos of your family enjoying the food afterwards!
For Pet Dads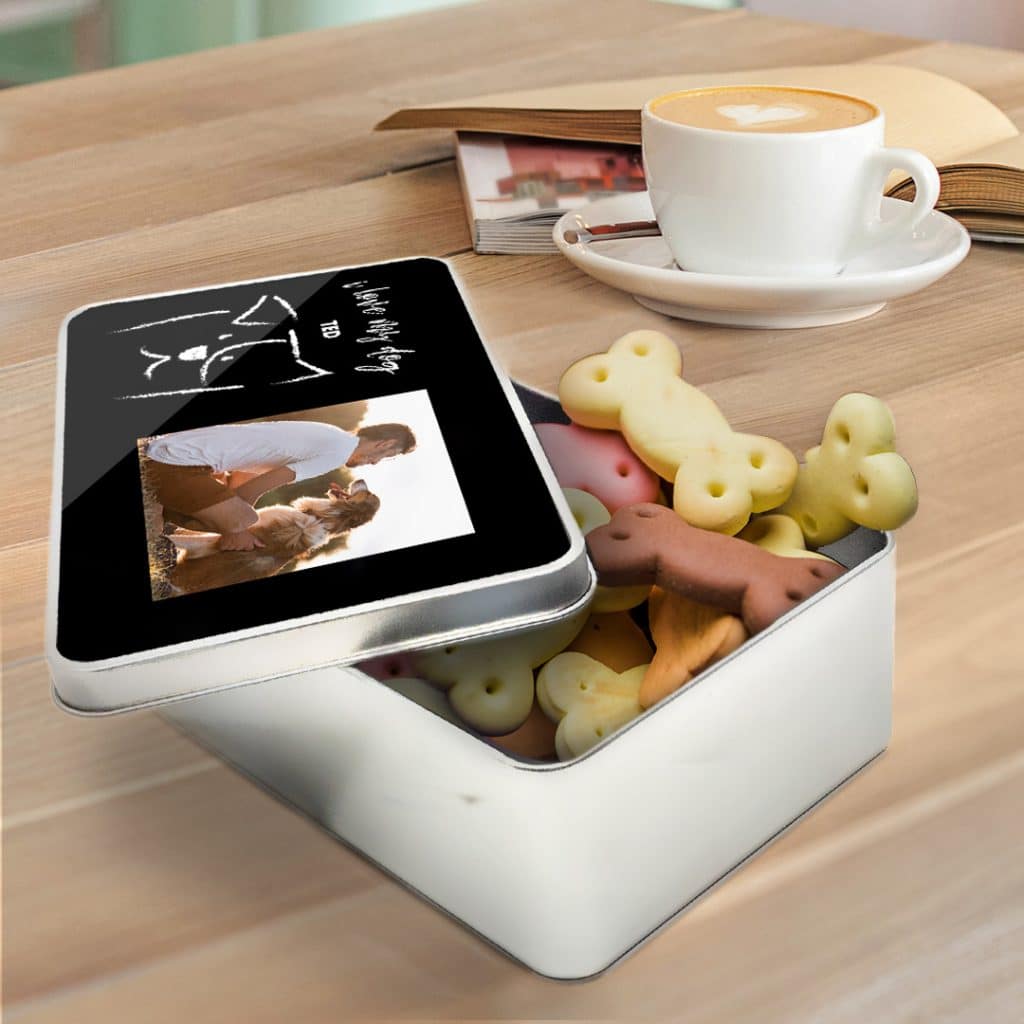 Create a Custom Keepsake Tin to store Fido's favourite treats or Dad's "special" treasures in. These tin lids look great when you upload a hand-drawn picture or message, which will then be printed on the lid for Dad to see every time he opens it.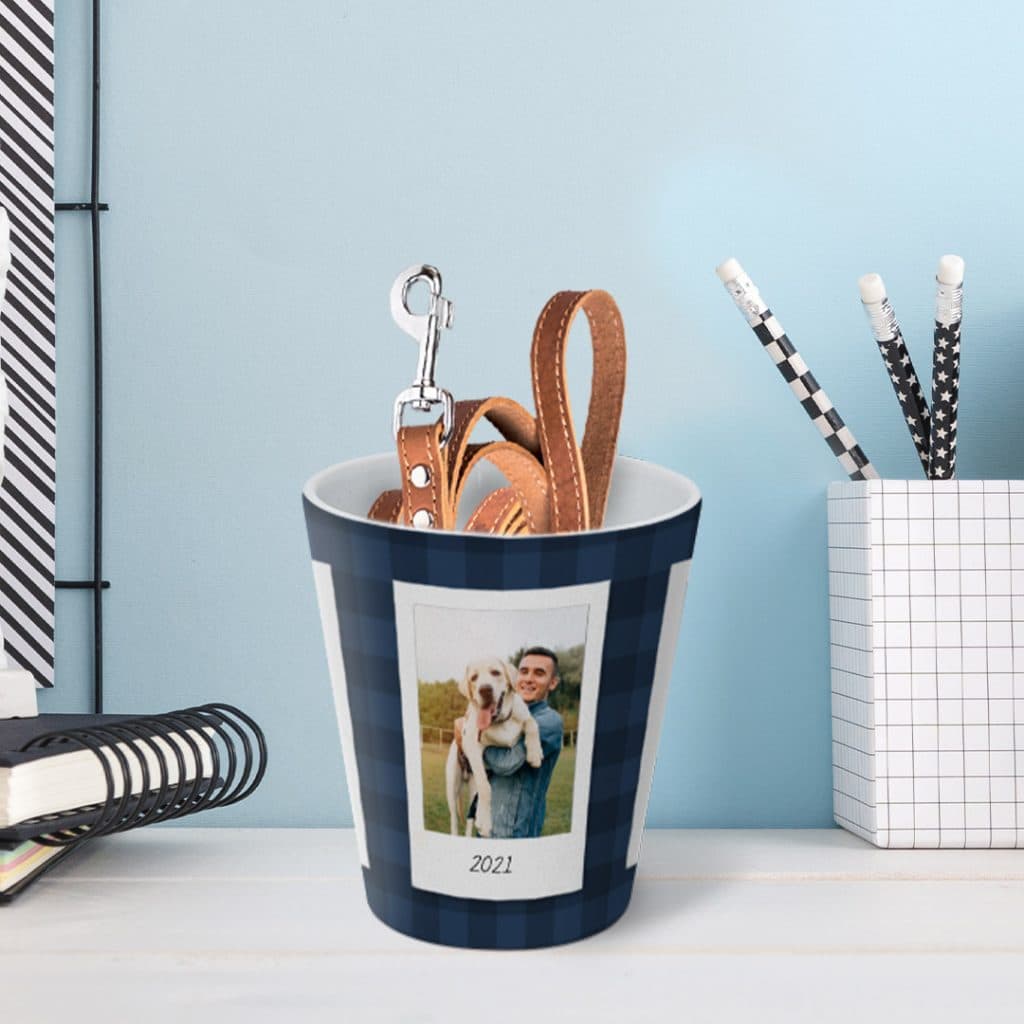 This personalised pot can be used for a variety of purposes. He could even use one to store doggy leads and bags by the front door!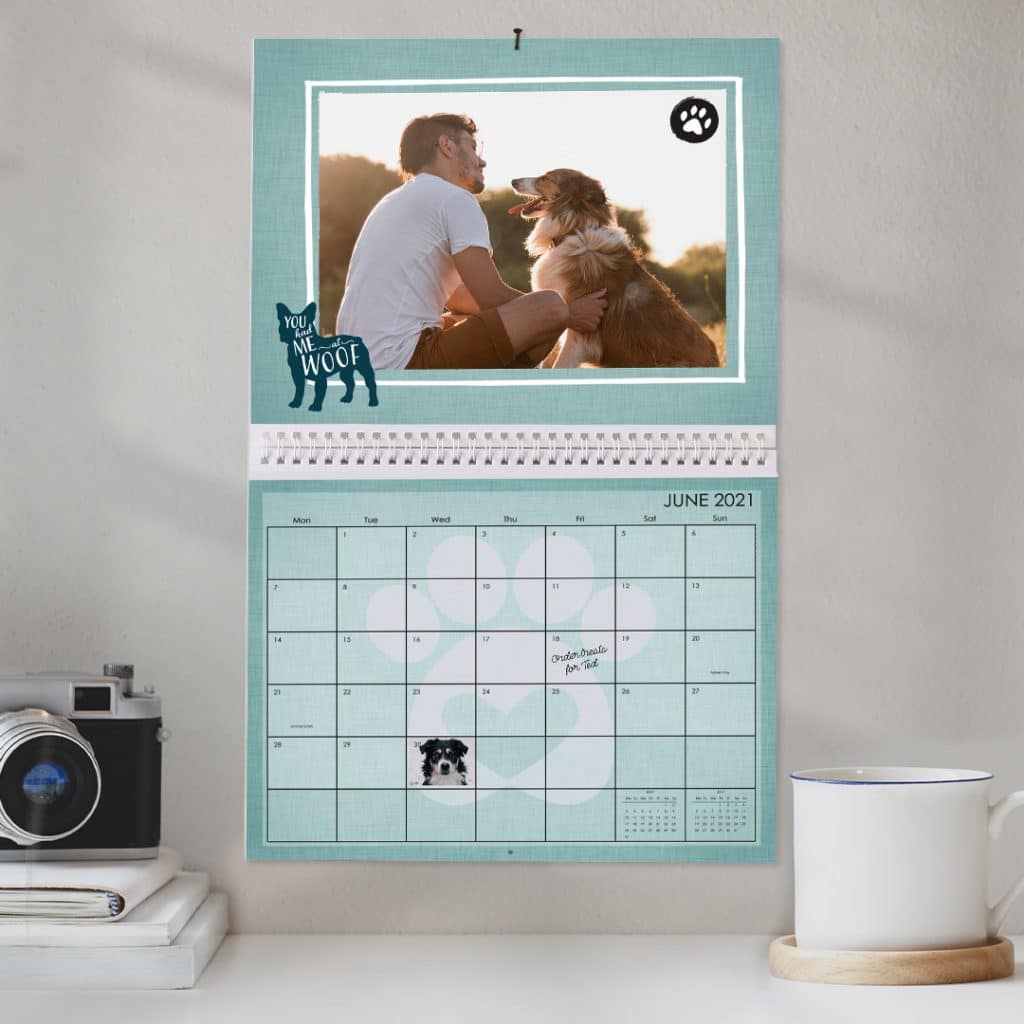 Photo calendars are perfect for reminding Dad of important vet trips and when it's time to re-order food (and treats!) for the pup.
For Bookworm Dads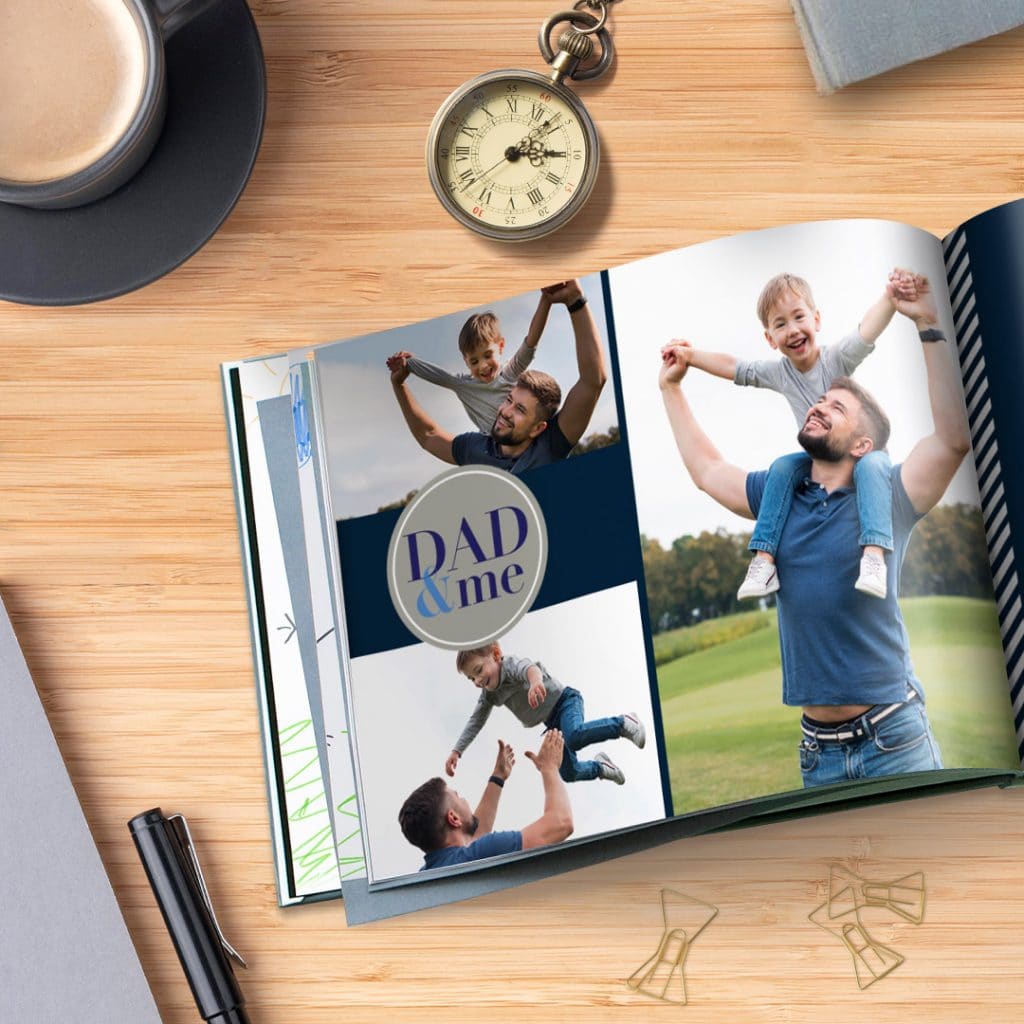 Tell your unique father-daughter or father-son story through a gorgeous photo book. Pro tip: scan in some kids' drawings to make Dad smile every time he opens the book or create a favourite bedtime photo story book that features the two of you having fun adventures. Read our blog on creating your very own photo story book.
For Card-Carrying Dads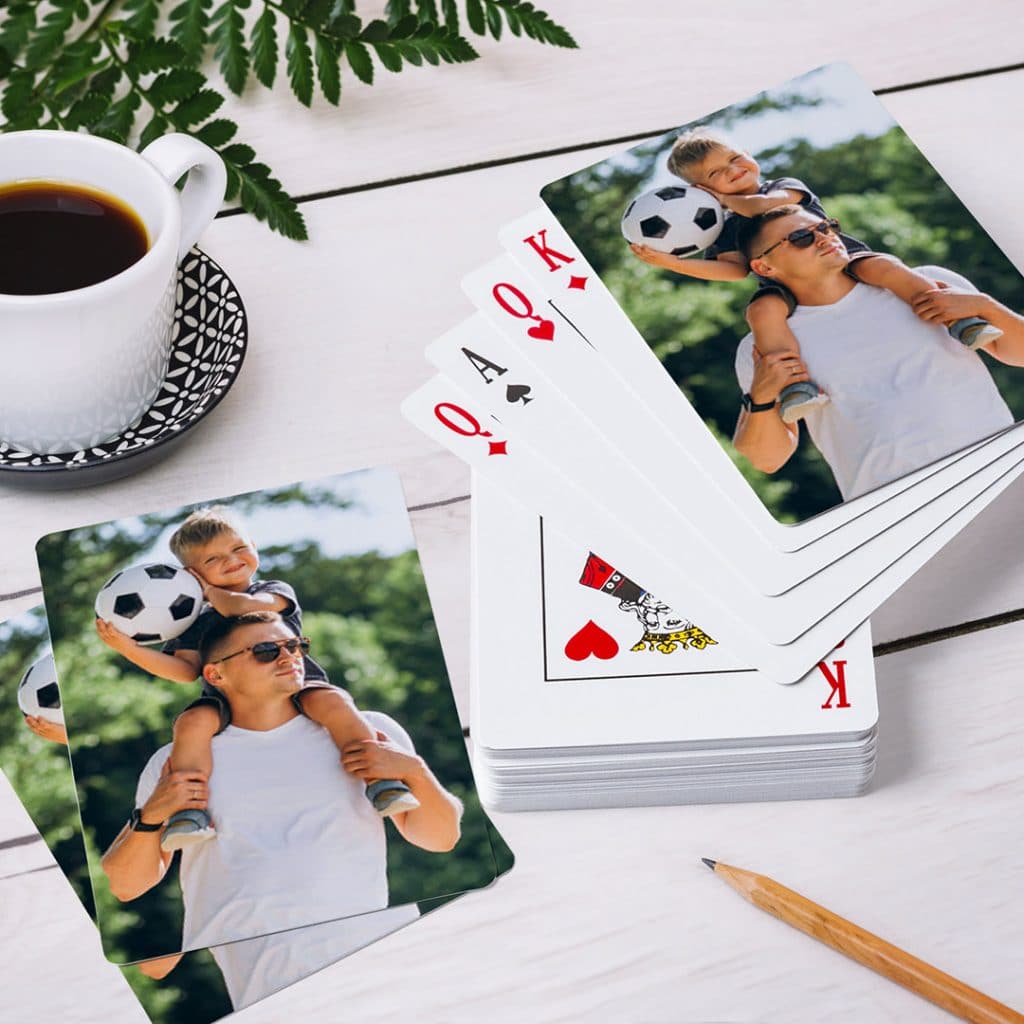 Make family game night more personal. Read our blog for fun card games you can enjoy with the whole family.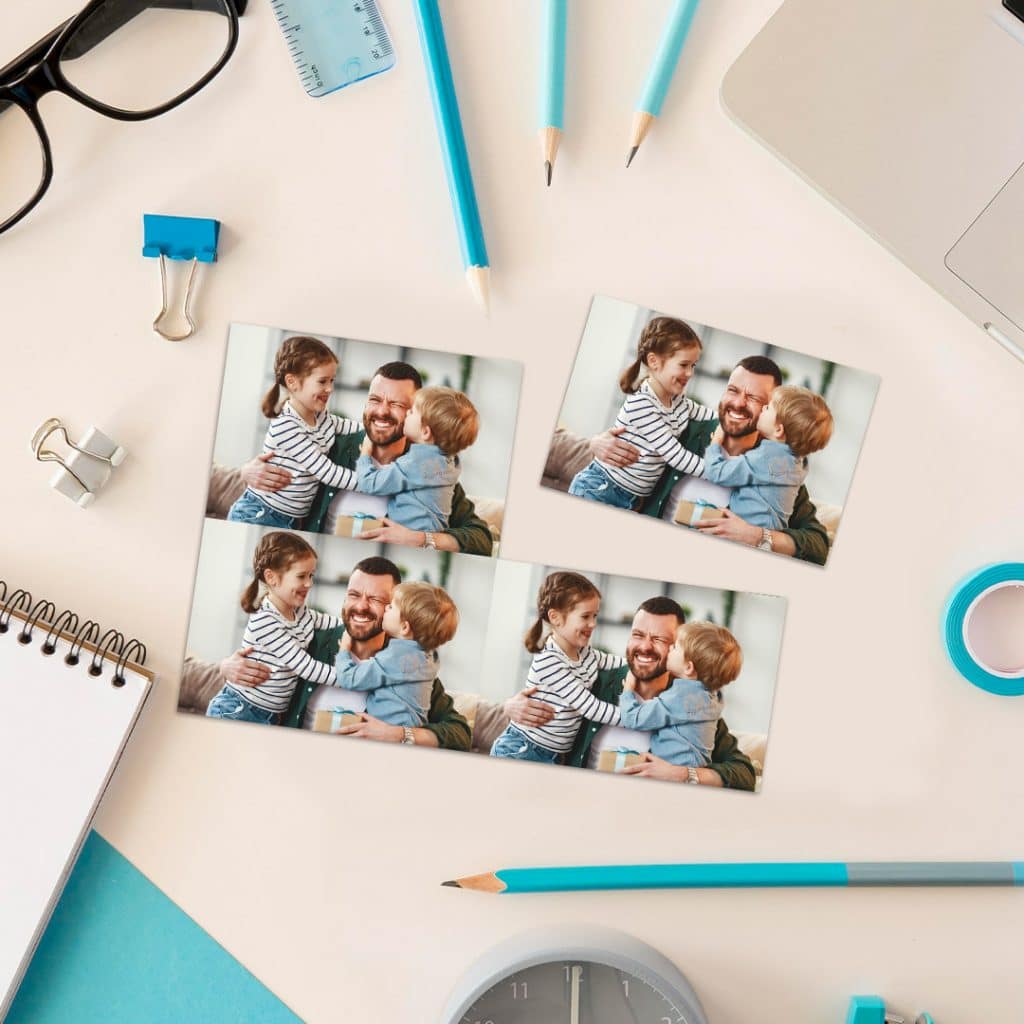 Wallet photo prints allow Dad to keep precious family memories close and within easy reach!
For All Dads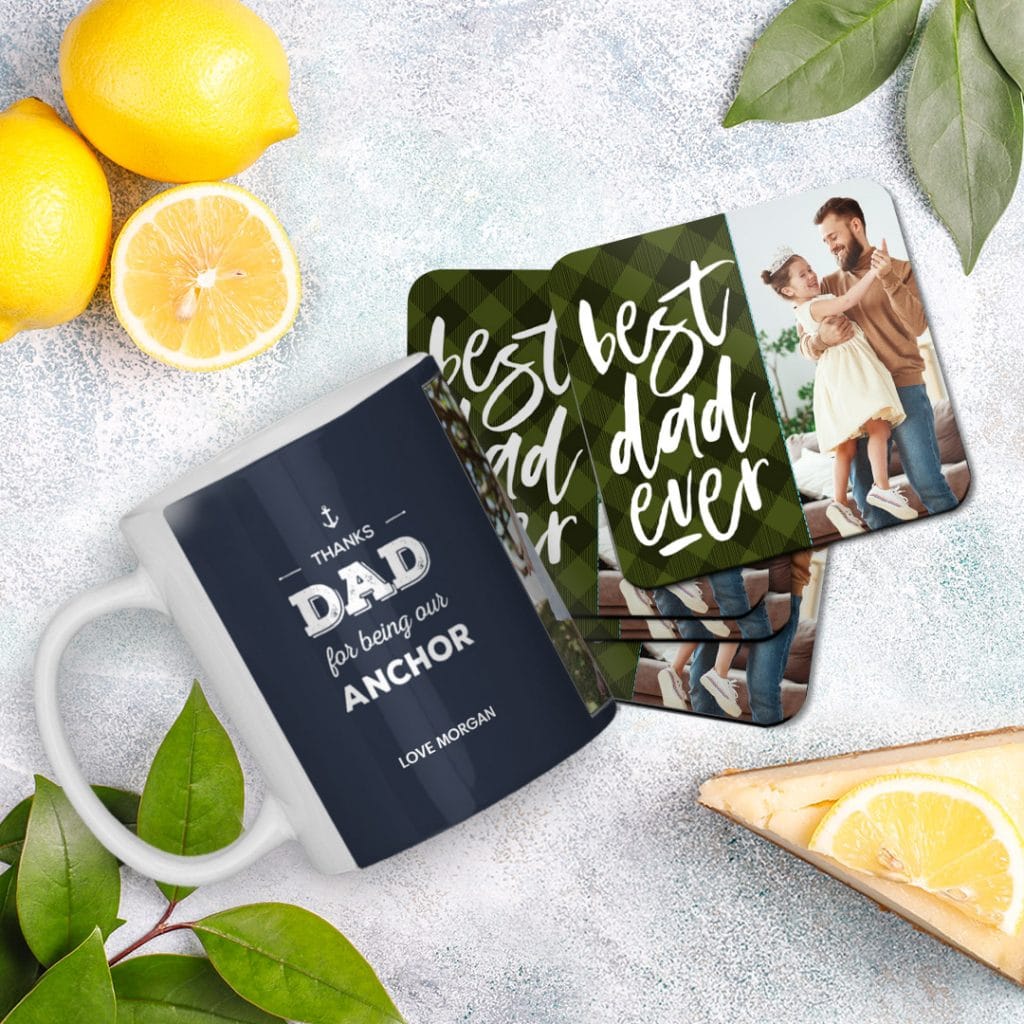 Photo mugs and matching coasters are the perfect pairing. Wake him up with a smile before the office commute and every time he places his mug down on the table, or create a personalised travel mug to go! Don't forget Grandad and other father figures.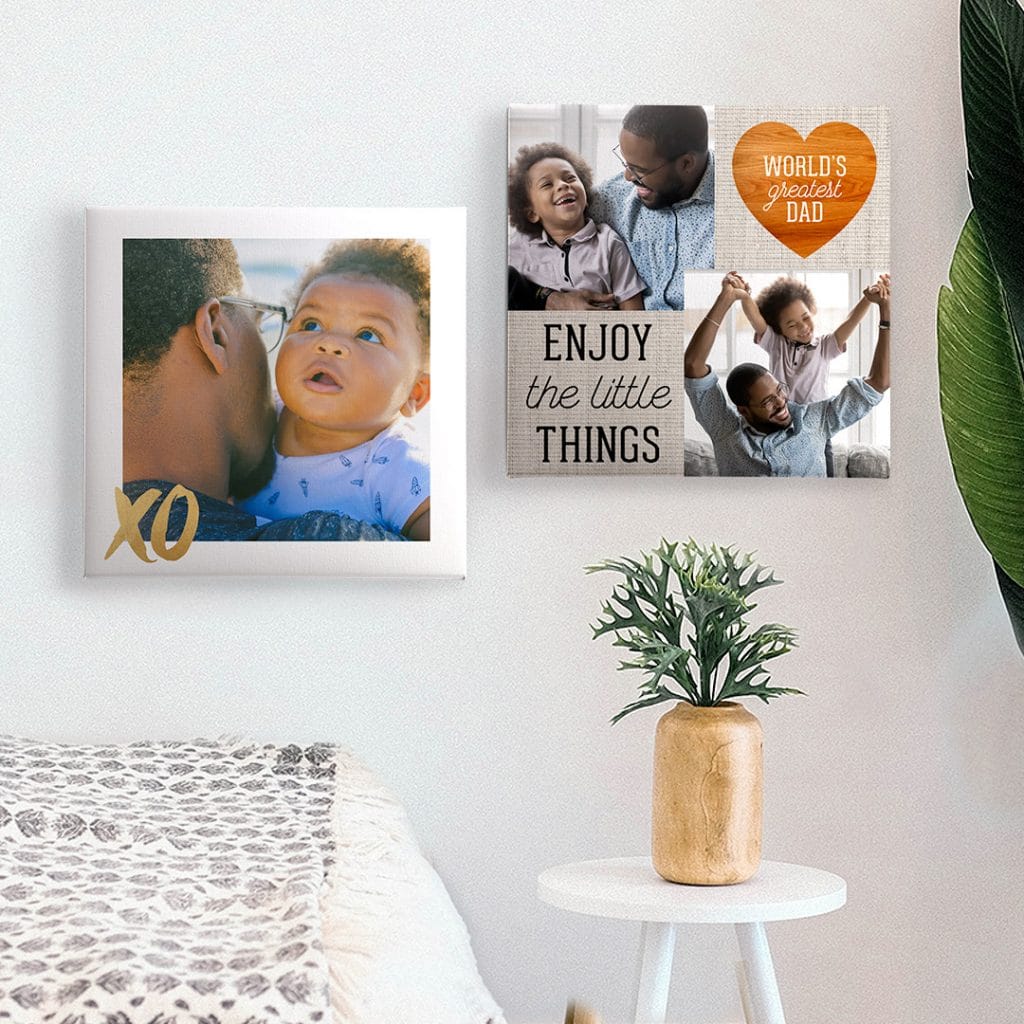 Add some warmth to the walls of his 'castle' with beautiful canvas prints of favourite family moments.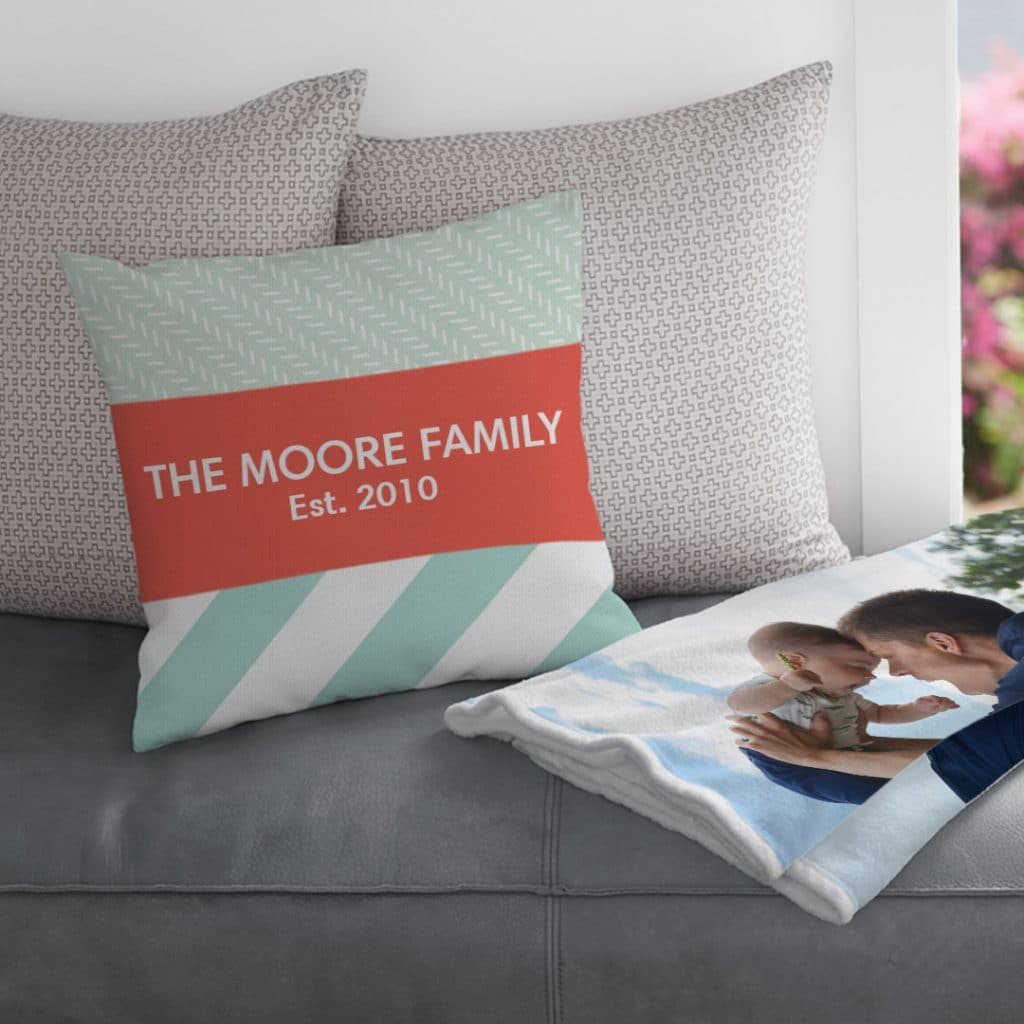 Custom soft furnishings are perfect for snuggling up into in his special chair. Dad is all the cosier during his afternoon naps when he is wrapped up in beloved picture memories printed onto the blankets, and surrounded by cushions personalised with family photos.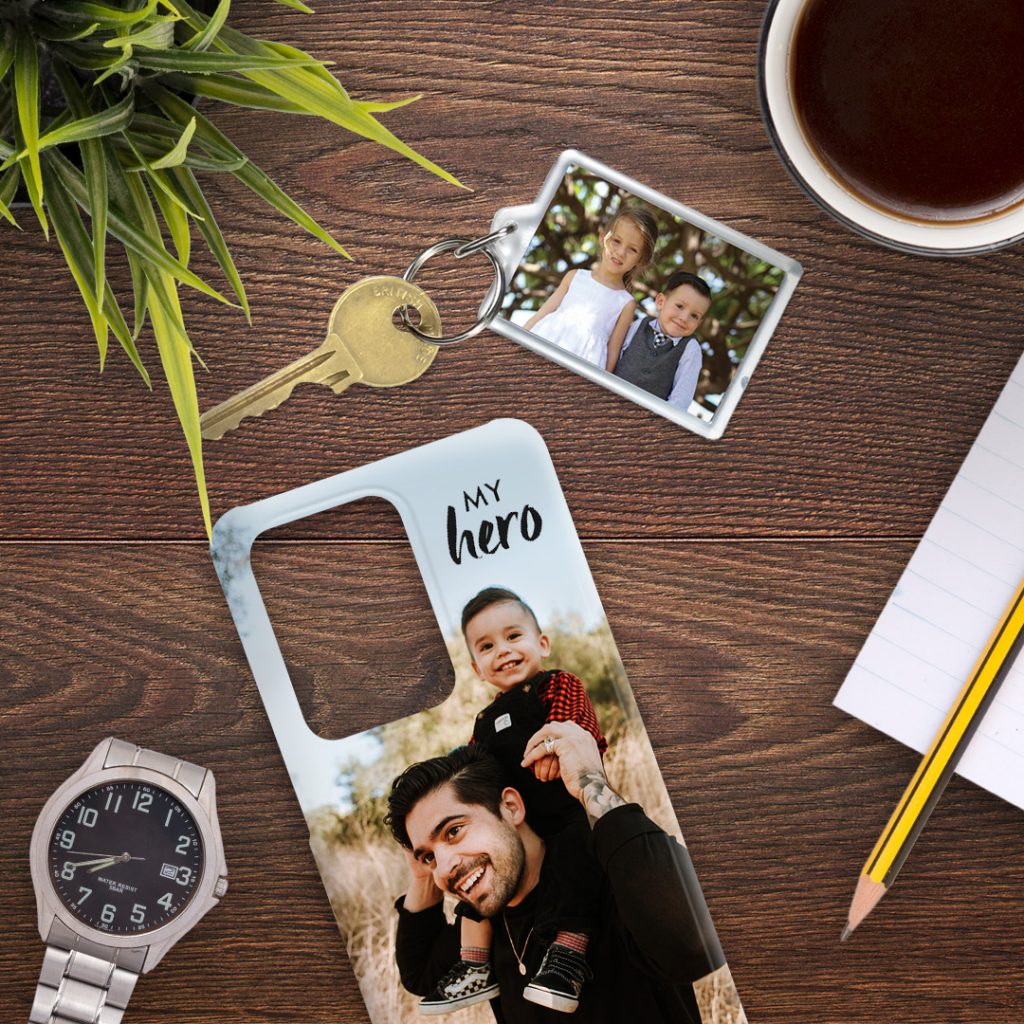 These customisable photo gifts will brighten his day and remind him how much you love him when he picks up his mobile or opens the front door on his way home.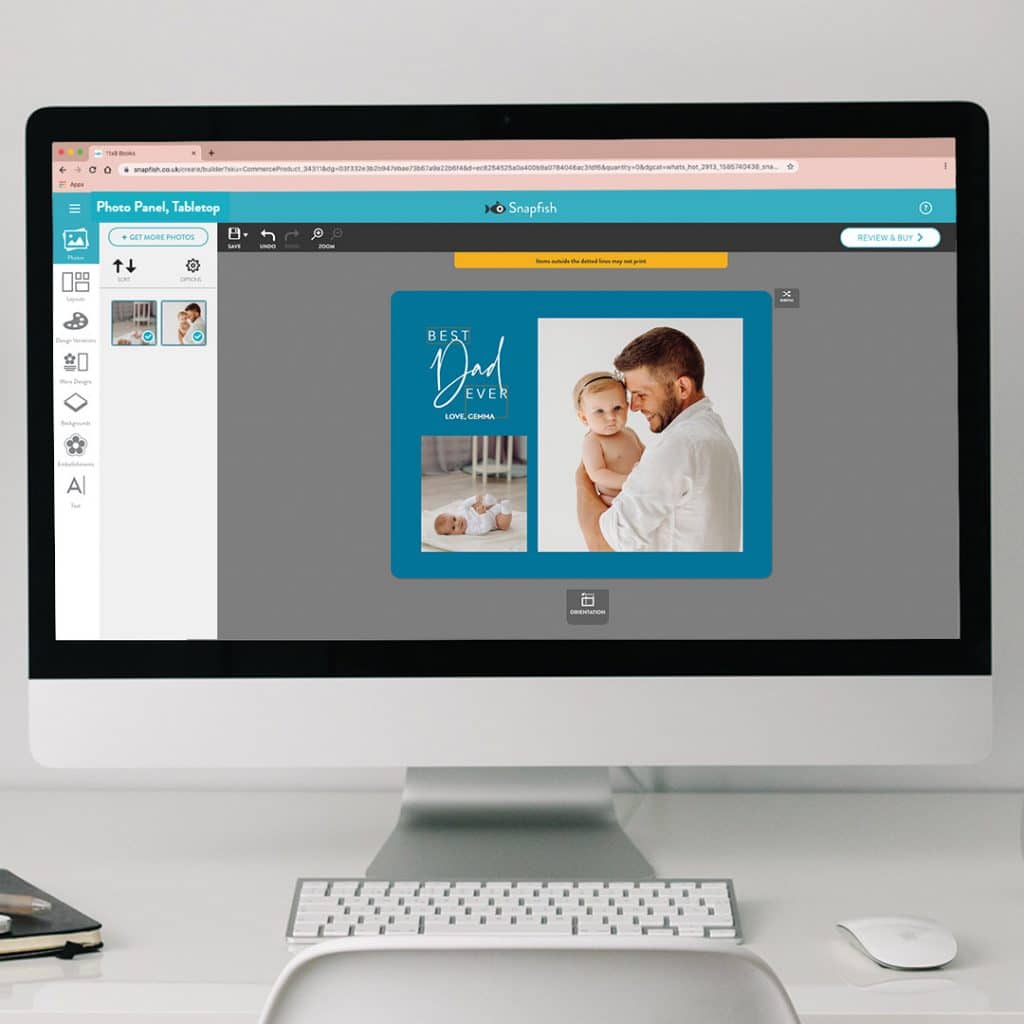 It's so easy and fun to create professional-looking Father's Day gifts using our simple-to-use builder and design tools. Why not have a go today?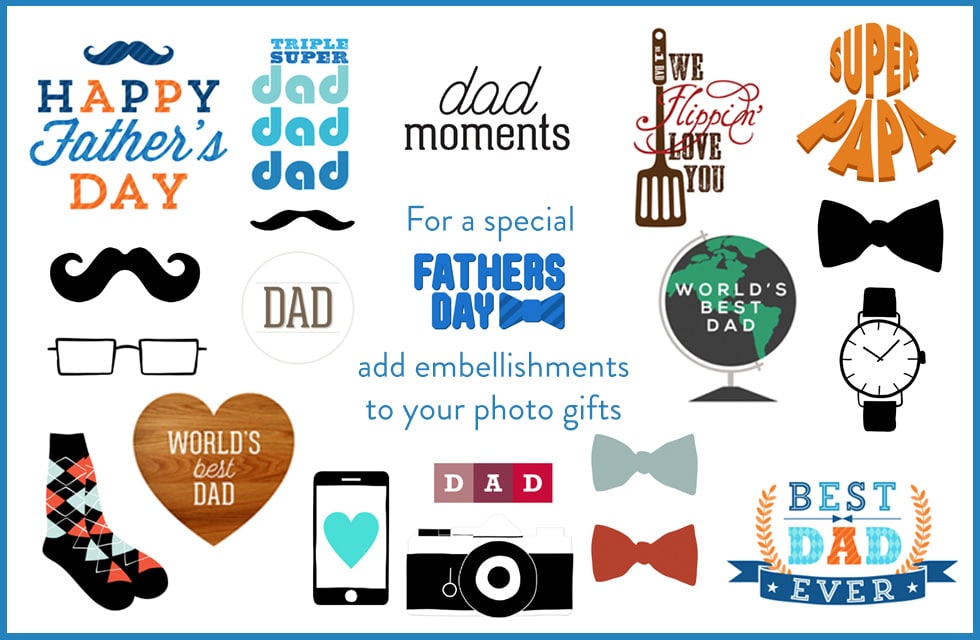 You can even add text, embellishments and change backgrounds to suit your style. You'll find our favourite embellishments under 'Embellishments > Father's Day'. Check out our blog post for helpful Dad embellishment tips!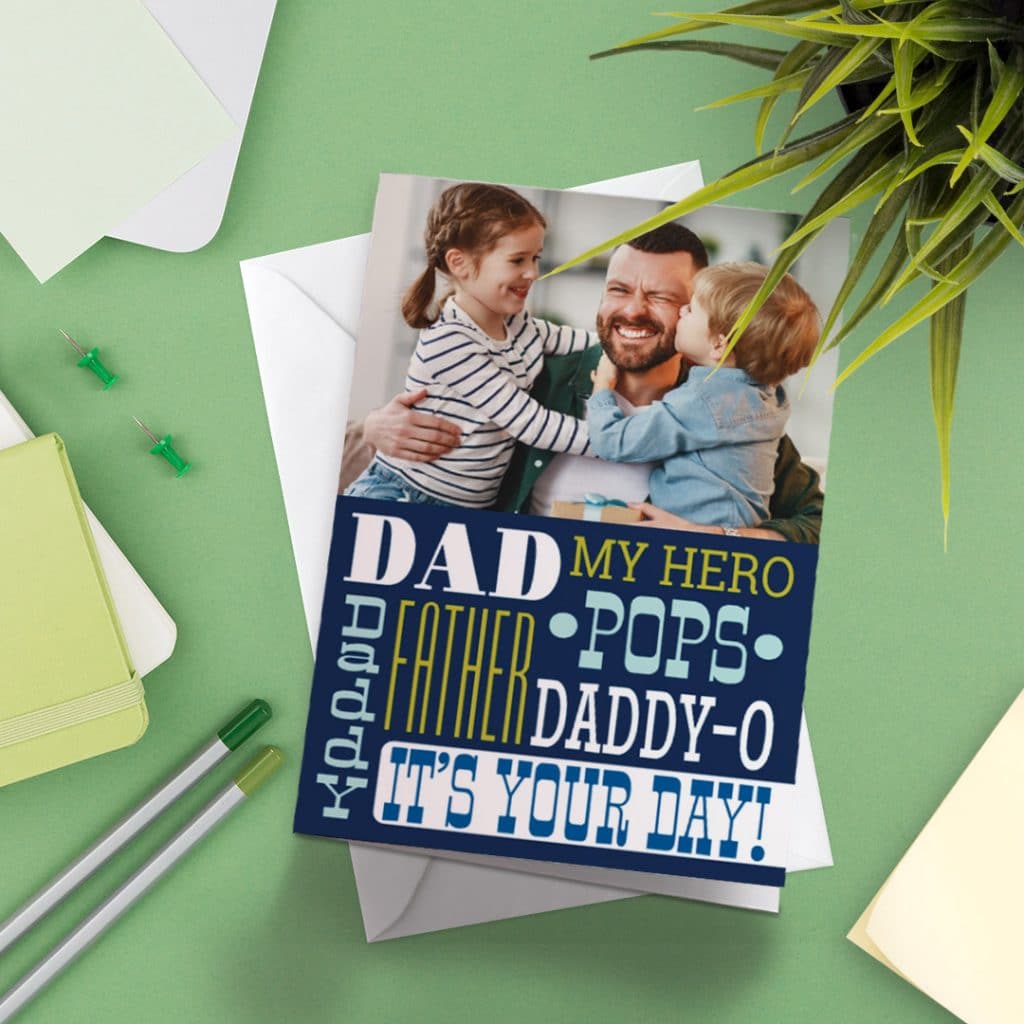 Don't forget to pair your Father's Day present with a Father's Day card. You can create your card from scratch or make your own card (with or without photo) using our pre-built design templates. Need help crafting the perfect Father's Day card message? We have you covered with this Father's Day Card sentiment blog post.
Did you gift Dad any of these products? Share them with us on social media! You can tag us with @snapfishuk in your photos on Instagram or Facebook or use the hashtag #snapfishuk. Don't forget to follow us on YouTube, Twitter and Pinterest, too. Check out the Snapfish site for even more new products Dad will be thrilled to receive!